Generation Z, also known as Post-Millennials - along with their ambitions, fresh energy and potential, are the future leaders. However, when it comes to the decision of hiring fresh graduates, organisations have their doubt about young grads' competencies in a professional workplace, apart from the knowledge they've learned. Fresh graduates usually lack experience and training, and may not be ready for a professional environment, yet.
Graduates offer a diversity of qualities to employers: current knowledge, enthusiasm, and a youthful character set to change the face of the world. Hiring a fresh workforce is a good way to balance your experienced senior staff with a new, cutting-edge, dynamic perspectives.
Read more: Entry-level recruitment: Meeting generation Z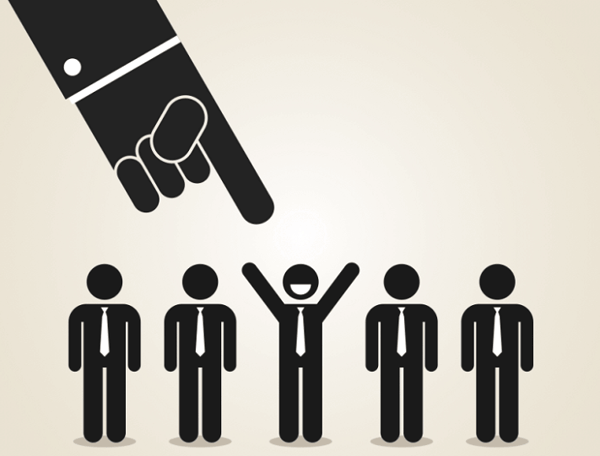 5 Reasons Why You Should Not Refrain from Recruiting Fresh Graduate
Young professionals still have their disadvantages like the high probability of them switching jobs for better opportunities and so on. Nonetheless, your company can significantly benefit if it has young employees. Organisations can take on a "test drive" and hire them for an internship, see if they fit into your working culture and their potential for development. Read on to find out exactly why you should be shaking hands on a job offer with some newbie applicants instead.
1. Eager to learn and competitive
Your freshly graduated staff is bound to be very keen to do their best. They are in dire needs of new knowledge, that's why they tend to work harder and show efficiency at work. Having new young workforce benefits your company with bright ideas that could bring more values to the performance outcome and company's culture.
Possess a dynamic and competitive mindset, they are willing to work extra hours, take on additional tasks and offer help in as many ways as possible. They tend to tackle given tasks wholeheartedly and enthusiastically, they are not afraid to be challenged and to try new things. With their energy and can-do attitude, the benefits you gain will certainly outweigh the effort for experience and training you provided.
Read more: Duplicating your top employees
2. Embrace changes and fully committed
Another advantage of the fresh grads is that they are more independent with no commitment to any spouse or children yet. They will be more flexible with their free time and might be more likely to attend an evening event at short notice or travel.
The problem with hiring experienced staff is that they are set in their ways. Sometimes, these professionals prefer to stay their ways, and do not easily adapt to the new organisational culture. This makes employers have to take an extra test to check for cultural fit or job fit prior to any decisions. Meanwhile, fresh graduate comes as a "blank canvas", this could be the first professional environment they've ever worked at. Given no experience, they are easy to be moulded into whatever shape you need and fit perfectly into your working culture.
Read more: 5 Principles of Effective Organisational Coaching
3. Technology literacy and digitally efficiency
Fresh graduates these days own at least one smartphone and are exposed to new technology almost all-the-time. The younger generation has high technology literacy and always stays up-to-date with newest trends, they adapt easily to new software or gadgets. With the transitional trend towards operation digitally, to catch up with the development of Industry 4.0, this characteristic makes them valuable to organisations, as the future of the business is in their hands.
Read more: [Infographic] 10 most valuable technical skills

4. No office politics
Inevitable and stressful, office politics is familiar with those who have been there, done that. Although employing experienced personnel have many benefits, they also bring in the negativity, judgmental perspectives that can possibly cause conflicts in the future.
Hiring new professional will somehow ease the situation, since new grads haven't been immersed in a company's culture long enough to know or gone through a negative experience, they aren't tainted by true or false rumours. In addition, they are not part of any group within the office, thus they are less likely to respond to the "office drama", and remain untainted by rumours or peer pressure.
Read more: Understanding Company Culture and Its Importance in Talent Acquisition
5. Succession planning and cultivate your future leaders
While the experienced employees come to you with an expectation and their personal view of how things should flow, this in turns can lead to a conflict in presumption, and certainly, nobody wants that. The graduates are likely to keep an open mind and adapt to new situations, new ways of working and experiences.
New graduates are easy to mould and guide to fit perfectly into your organisation structure. Chances are, new employees want to stay with your organisation forever. Hiring new graduates means training your own pool of talents, having a succession planning from the very first day is preparing for the successful development of both your talents and your company. Provide your employees with lots of room to grow will enhance loyalty and growth, as well as the sustainability of your business in the future.
Read more: What's the Biggest Obstacle in Succession Planning?
Future leaders lie among the young workers as they are probably more business-ready than you think. In order to prove themselves, these junior staff won't hesitate to take on challenges and add values to their organisations. While these fresh grads have little to no professional experience, they have so much of worldly know-how and are filled with ideas, since they are born and raised in a digital environment. Although hiring fresh grads requires training and mentoring, the outcome is a massive boost to your business' efficiency and productivity.
Like what you have read? Subscribe to our blog to keep up-to-date with the latest trends in Talent Management.