Finding ways to unlock an individual's hidden talents and maximise their performance is not at all an easy task. If you are able to unleash your employee's full potential, you now have the ability to reshape their attitudes, behaviours and even their skill sets to encourage them to move forward.
Most businesses tend to use force when it comes to change, but this method can backfire. So, how to make your staff self-aware of the improvement and find ways to increase their productivity?
The answer is by utilising Coaching.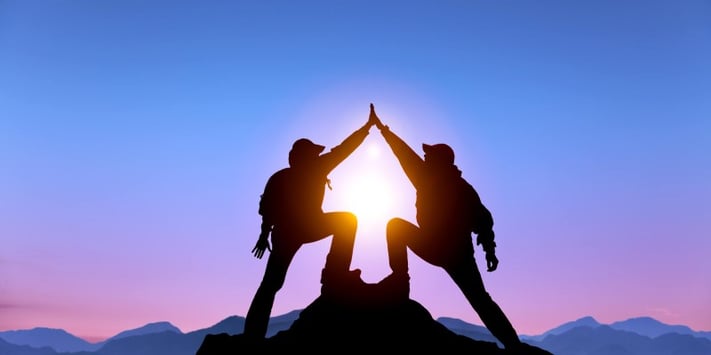 Do you want to inspire your employees or instruct them?
Here is a mind-blowing fact: 85% of employees are not engaged or actively disengaged at work.
According to Gallup's recent State of the Global Workplace report, 18% of employees are actively disengaged in their work and workplace, and the remaining 67% are not engaged1.
Read more: Fatigue, Exhaustion, Disengagement in A World of Working From Anywhere
What's more, any employee can fall into the latter group, not just your worst performers. These individuals give you their time but not their best effort nor ideas because nobody has asked them to utilise their strengths to make a difference for the company.
Too often, we make the mistake of telling employees what to do as we are so used to the command and control style of leadership. We fixate on multiplying employees who understand how processes work, hoping they, too, can replicate the business' previous successes.
The command and control style might work in the past, but your recipe for success might quickly become outdated. With the rapid and constant disruptions in today's world, leaders can't possibly know all the answers. "You can't win today's war with yesterday's weapons and strategies."
Read more: Business-As-UnUsual: A Look Back at One and A Half Years Of COVID-19
Forward-looking leaders and companies need to move away from the traditional leadership style to focus on models and practices that can bring more sustainable values. As a leader, you need to provide support and guidance to empower your employees to adapt to the highly VUCA environment today, unleash their potential, innovation, and commitment.
Your role is no longer just a leader who leads others. You need to transform into a coach.
Coaching is considered to be one of the most effective solutions that can make an impact on a person's behaviour. The method focuses on employee empowerment. Instead of directing and providing knowledge on procedures, tasks, and processes, the leader-coach empowers employees to self-identify and self-direct to explore their resourcefulness, find insights, identify blind spots, and uncover opportunities.
Read more: Want to Empower Your Employees Even More? Be Lazy!
It is worth noting that, just like other self-motivating, self-enhancing methods, coaching does not offer instant results, changes take time.
Do you think you would be good at coaching others?
Many think they are pretty good at it. Unfortunately, data from Havard Business Review states otherwise. In a study conducted by Havard Business Review, 3,761 executives are asked to rate their own coaching skills2. The answers are then compared with those of people who worked with them. The conclusion is 24% of the executives overestimated their capabilities.
Even for the most competent and well-meaning leaders, coaching is a challenging activity.
The misalignment in perceptions is due to executives in the HBR study lack the following principles of an effective leader and coach.
The ability to listen
Ineffective listening skills can lead to assumptions, misunderstandings, errors, poor decisions, and deteriorated team cohesion, trust, and communication. But few people admit they are poor listeners.
On the other hand, effective listeners portray a strong desire to understand and are willing to spend time to hear other's needs and concerns. If you get defensive and resist feedback from others, you are not perceived as an effective listener.
Read more: The Building Blocks of Great Leadership
Be a role model
The leader as a coach walks the talk to showcase how they embrace coaching.
Modelling is powerful. When in doubt, people tend to mimic the actions of those they trust, particularly when that person has both status and power.
If your employees turn to you for guidance and notice your intention of fostering growth through coaching, they will do likewise.
Be more collaborative
Unlike command and control leaders, who look for opportunities to prove themselves in front of their employees, leader-coaches strive to create an open, trusting environment that harbours positive interactions and innovations.
Read more: What you need to know about collaborative leadership
Additionally, these leader coach goes out of their way to seek opportunities to recognise and praise others, and they mean it. But let's pause for a moment. Forget about complimenting your employees; when was the last time you truly talked to your team members to understand their struggles?
Develop others
Undoubtedly, developing others takes time and loads of effort. Nevertheless, that is not an excuse to disregard your employees. Far too many leaders refuse to take on coaching because they are busy. Developing employees rather than directly telling them the answers is not a good use of their time.
Creating opportunities for your team members to learn and grow requires dedication from a leader like you. You are the role model that they aspire to become. Thus, you need to have the willingness to achieve that goal and continuously coach them and guide them towards the right path to enhanced potential.
Read more: Why a Growth Mindset Is What You Need for Life Success
Encourage diversity
A great leader-coach does the right thing and keeps their promises, one of which is respecting others.
An open and trusting environment you are building cannot be limited to just one type of individual. It needs people of different age groups, genders, with different values, races, beliefs, experiences, and more. Diversity and inclusion bring countless benefits that you cannot deny.
Coaching is not a nice-to-have perk. It is an essential skill of every leader. The first step to becoming an effective leader and coach is to aspire to be one, to embrace the art of coaching yourself. As such, if you want others to also embrace coaching, you have to articulate the "WHY" - why it is valuable for their own success.
Coaching is a process that needs to be consistently updated and practised. Therefore, make sure that you apply the above principles to the daily activities to motivate your employees.
Unsure how to start your career as both a leader and a coach? We know it is tough when you have to balance between meeting the company's goals and developing your talents. But trust us, it is a worthwhile effort.
Read more: Why TRG Is Building A Coaching Culture and Why You Should Too
Training is a good start, especially when there are expert coaches involved.
TRG International is proud to partner with ITD World to bring you the Certified Coaching and Mentoring Program (CCMP) - a coaching and mentoring program that aims at empowering leaders like you to multiply your values to your organisation, loved one, and the world, thus generating sustainable results.
You will be coached by four master coaches, gurus, and best-selling authors, who will be with you throughout your entire transformation journey. Master all best practices to transform and create a high-performance coaching culture for exponential and sustainable growth in your organisation today!
To learn more details about the program timeline, coaches' sessions, investments value, and more, please follow our link in the button below.
Sources:
1. http://gallup.com/workplace/231668/dismal-employee-engagement-sign-global-mismanagement.aspx
2. https://hbr.org/2016/06/people-who-think-theyre-great-coaches-often-arent