In 2012, China has taken the lead from USA and become the world's largest food and grocery market. Next year, they are expected to be the biggest player in the luxury good market and surpass USA again by 2016 as the world's largest retail market. While Western consumers reduce their spending expenditure, the rapid growth in emerging markets will contribute to a hugely different global retail landscape in 2022.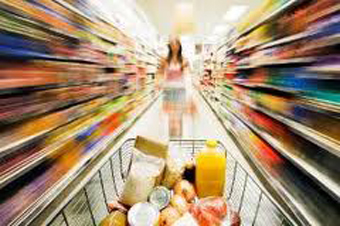 China is the largest retail market but it's not the only place to focus on. Besides China and Western Giants, global leading retailers also keep an eye on markets in India, Brazil and Russia. By 2022, these four emerging markets will form four of the six largest retail markets in US-dollar terms and if the Indonesian market continues to grow rapidly, it could be among five of the top seven largest retail markets. In ten years' time, Indian new economy alone could expand to the scope of the Western Europe market
Global giant retailers such as Walmart have already left their footprint in China. Emerging markets such as Brazil, Vietnam, Indonesia and India and these markets continue to be fertile grounds for the investors. Over the next decade, the growth of these markets will depend largely on the easing of regulation over foreign investment.
In the emerging markets, especially China, luxury good firms are already fighting to retain their market share. Although it is tough to keep the double-digit growth in the luxury goods sector in the next 8 years, by 2022, a strong platform for luxury goods in these new markets will be formed due to an increasingly willing and wealthy consumer base.
By 2022, Western markets will be influenced by emerging markets more directly and these rising markets are also driving global retail growth domestically. Western markets have received heavy investment from emerging markets mostly in primary or manufacturing sectors. By 2022, emerging markets will facilitate a flood of outbound mergers and acquisitions (M&As), with cash-rich corporations from China, Brazil and India seeking to get their feet in the Western market, especially in Europe, where investors can benefit from the current retail slowdown.
Besides the highlighted changes in this article, 2022 will see shifts in consumer habits as well as marketplace. Find out more about those shifts in the report "Retail 2022 - How the Economist Intelligence Unit sees the retail landscape changing over the next decade".