Target, Ikea, Whole Foods, Sephora, and a couple of other popular retailers in the US recently have been following the same trend - the "mini-me" trend.
Amazon is to blame for the closure of various retail chains in recent years. Retailers are now left with two choices: shutting down underperforming and unprofitable shops, or "downsizing" - scale down their physical footprints to grow. Ikea, Target, Walmart, Whole Foods, Sephora, and a bunch of other retailers choose the latter in order to keep their brick-and-mortar presence at a more affordable cost.
Read more: Retailers vs. Amazon: e-commerce is not the only option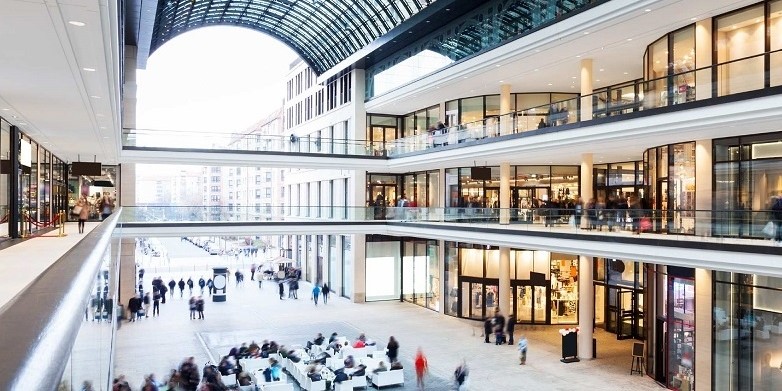 Why are these small-format stores expanding?
According to Nielsen, there are four global megatrends that fuel the growth of "small-format stores": urbanisation, women joining the workforce, shrinking household size, and the rise of eating out.
Also noted in the Nielson report, among all store formats, convenience stores have the highest growth in terms of footprint expansion. Convenience stores combine with smaller supermarkets sprouting up near residential and high traffic areas, on the shoppers' way to/from their homes, to support the rise of the aforementioned megatrends - to cater to the shoppers' busier and busier lifestyles.
Read more: 7 benefits of best-in-class retail management system
Convenience is a critical factor that affects how consumers choose to shop. But how convenient is "convenient"? Here are five attributes that make up a "convenient store" according to a recent Nielsen's Shopper Trends report:
Convenient to go to

Long opening hours

Easy to quickly find what I need

Efficient checkout counters
As retailers are downsizing, it's no longer make sense to keep operating large scale stores that stock countless merchandise and SKUs. Business managers can now offer a more curated product line/ service to all shoppers.
Less inventory leads to fewer promotional programs, less cleaning and maintenance required, and less staff to manage the stores. Less stock also allows retailers to refresh the shelves faster and more frequently compared to their larger counterparts. With the shorter new product arrival intervals, stores will be able to attract more shoppers with that frequent "newness".
"Small is the new black, also the new big. Retail giants will continue to open stores with smaller footprints or rotate fun pop-up shops on their sales floors to keep them current and interesting."

Rich Kizer & Georganne Bender, Consumer Anthropologists, Speakers, Authors and Consultants
Examples of big store brands turning "small"
Ikea
The Swedish furniture and home good retailer opened its first ever "city centre" in New York's Upper East Side last April. The usual 28,000 square meters (300,000 square feet) showroom is now just about 1,600 square feet (17,000 square feet).
Noticing a big trend of people moving into cities, the retailer plans to expand its "city centre" brand to at least 30 different locations across megacities like San Francisco, Los Angeles, Washington, and Chicago.
Along with the new store format, Ikea will also offer lower-priced shipping and delivery in addition to assembly services, finance support, and buy online, pick-up in store option.
Target
In 2012, Target scaled down its usual 12,000 square meters (130,000 square feet) store down to nearly 4,000 square meters (43,000 square feet) in Seattle Pike Place Market. Today, the number of small-format Target stores across the US has surpassed the 60 mark.
By 2020, Target plans to open three more stores in Seattle's U-District (which will focus on dorm essentials due to the close proximity with the University of Washington), Ballard (emphasises on baby and kids), and Bellevue (mixed-use development).
Target offers "buy online, pick up in store" option as well as same-day delivery via Shipt, its most recent biggest acquisition. The brand is now on track of opening 30 small-format stores per year.
Read more: Omnichannel retailing – The ultimate race of the top retailers
Walmart
Walmart also joined the "mini-me" train with Walmart Express even though it flopped, causing the brand to abandon the idea in 2016.
In 2018, Walmart announced the opening of its first small-format Walmart Supermarket in the Bao'an District, Shenzhen China. Walmart aims at providing a seamless online-offline buying experience for all shoppers. 90% of its inventory is showcased on JD.com, Alibaba's rival.
During the soft-opening day, Walmart received more than 1,000 online orders, and the record-breaking delivery time on this day was less than 10 minutes from online order straight to the customer's door.
The stores are also equipped with digital price tags to instantaneously update prices accordingly as well as in-store tech which helps ease the shopping process.
In addition to food options tailored specifically to each neighbourhood, Walmart Supermarket also offers services like laundry, key cutting, shoe repair, and public transportation card top-ups to attract more in-store patrons.
Read more: Amazon Go – Re-shaping the omnichannel retail experience
Coles (an Australian supermarket brand) also shrinks its size in various locations to cope with the growing population as well as the high rents, a lack of prime real estate, and the rise of inventory costs as well as wages.
The small-format stores will be around for a while
The "mini-me" format becomes a rising trend because retailers can now be able to offer more personalised services to the consumers in addition to being "convenient".
Read more: Empowering your store associates with digital technologies
For example, Sephora's "Studio" prototype store in downtown New York is designed with the purpose of fostering an "intimate" experience with the customer - a type of relationship that is similar to how one would have with their hairdresser.
How does Sephora do it? Instead of organising beauty classes for groups of individuals, Sephora Studio holds a "one-on-one make-up-artist-to-customer" workshop.
Smart, emerging technologies like Artificial Intelligence, augmented reality/ virtual reality may be integrated to enhance the in-store experience but they cannot beat a knowledgeable staff member who can swiftly recommend items to match the shopper's unique preference.
Small-format stores will be around for a while and will be the way to go until the retailers get it right.