In 2002 Amazon reported revenue of US$3.93bn, an impressive figure in itself but a drop in the ocean in the US$2.3trn US market; this year Amazon's revenue should pass the US$50bn mark. Total virtual marketplace accounts for around 10% of the US market and 13.2% in UK market in 2012. Although emerging markets have further to go, the rate of growth is even more rapid.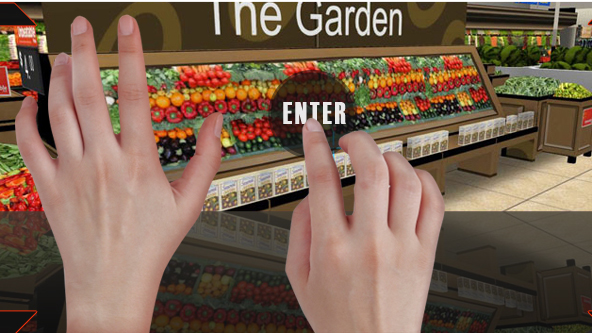 The convenience of online shopping, laptop or desktop purchases from fixed points in home or office has contributed very much to this growth.
Additionally, the explosive growth of smartphones and shopping applications have a great impact on people shopping behaviour.
Between 2011 and 2017, the value of retail transaction that people make from their mobile devices will rise eleven fold across Europe. This estimate look conservative with the continuing emergence of app-based shopping and we will see e-commerce and mobile commerce would be very popular and become a mainstream means of shopping.
Point-of-sale purchase decisions are not just evolving in the physical world but on the web as well. The rise of social media platforms have brought interaction between the brands and the customers, viral marketing and social storefronts to provide an alternative channel for retailers to sell through.
Technology will play a key part in developing the virtual marketplace. In the next decade, there will be a market where online purchases account for a far greater proportion of overall retail sales than currently. Physical products like books and consumer electronics has limited to online shopping. However, views that "try before you buy" categories such as clothing or groceries would not catch on are being proven wrong with the success of firms like ASOS and the increasing focus on online sales for mainstream grocery retailers.
Tablet and smartphone applications will be the key driver for this trend as they increase connectivity and provide more choices to the consumers, plus the recent economic downturn has acted as a catalyst to increasingly sophisticated consumer behaviour. The emergence of price comparison sites for retail is not new, but austerity has supplied a strong incentive for consumers to move online.
The US Groupon network has also emerged as a means of crowdsourcing discounts or special offers for bargain seekers. This concept has caught on globally, especially in China (despite Groupon's poor performance there), where coupon and discount sites were already well established.
By 2022 these bargain-driven technologies will have merged and expanded in scope so that sophisticated sites are able to tailor the best voucher or Groupon-type offers into much more personalised and bespoke retail services. "Marketplacing", where different retailers compete under one "virtual" roof, will offer maximum choice to consumers. eBay and Amazon already cater to the virtual marketplace concept. This means that 2022 will see retailers competing head to head with one another and with producers further up the supply chain through consolidated platforms.
Even though virtual marketplace gets much focus from retailers, brick-and-mortar stores will not disappear in the next decade since they will play a very different role. Find out more about this new role in the reportreport "Retail 2022 - How the Economist Intelligence Unit sees the retail landscape changing over the next decade".