For the key supermarket players in mature markets, the high street is becoming an avenue of opportunity to exploit evolving shopping habits. As more and more goods are purchased online, including a rising proportion of groceries, big-box out of town one-stop-shop formats are becoming increasingly undermined. Although this has been a defining retail trend for the last two decades, retailers may have overextended themselves. Not only do online channels compete effectively in non-food areas that larger stores were designed to support, but the rate of growth has become unpopular with communities and prompted planning issues with regulators. As a result, and certainly in the years preceding the economic downturn, retailers have placed renewed emphasis on convenience formats.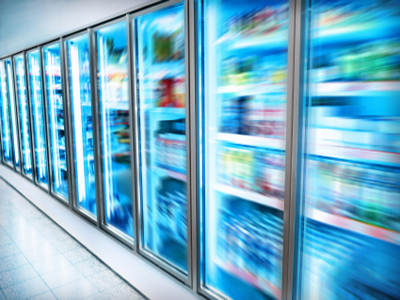 Strategies will continue to shift in this direction, favouring smaller, centrally located stores with a targeted product range supplying prepared foods and impulse goods that enables shoppers to meet more immediate needs. Such shopping will be topped up by less regular visits to larger stores or through online channels, highlighting the need for supermarkets to maintain a diverse array of retail channels for the next decade. As the number of specialist or independent retailers on the high street shrinks, the prevalence of branded convenience stores will grow. Store penetration will rise further by 2022 as incomes recover and the balance between price and customer convenience shifts back towards convenience.
This has not been lost on any of the major retailers. Global players such as Tesco, Carrefour and WalMart are all shifting emphasis onto smaller and internet-driven formats. For Tesco and Carrefour, a pioneer of the hypermarket concept, this is proving to be a painful transition. Tesco remains committed to big-box developments for years to come and the process of disentangling itself from large, out-of-town stores could still be an influence on strategy in 2022. Meanwhile, Carrefour is struggling to move away from the hypermarket format that defined its development. This could open the way for smaller players to erode the share of market leaders by 2022 thanks to flexible smaller-store strategies.
The shift towards customer convenience is one of changes that retailers have to pay attention and adapt. Find out more about others in the report "Retail 2022 - How the Economist Intelligence Unit sees the retail landscape changing over the next decade".