Case study
CIMA member DF is not sure whether her situation is classed as an ethical conflict or not. She worked for eight years as a finance manager in a large public sector organisation, including a stint as a manager in the department responsible for procurement, contracts and bids.
She recently moved on to become head of finance at a private supplier of catering services, Gruelco. Gruelco mainly provides catering services to the public sector and one of its major contracts is with DF's former organisation. This contract is now up for renewal, and the company is required to put together a competitive bid to have the contract renewed. DF's team will be responsible for putting together a significant proportion of the bid, and she has been asked to project manage and sign off this element. At Gruelco, management salaries are subject to a performance-related bonus.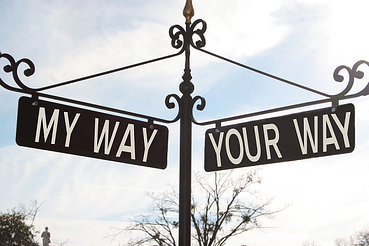 Having worked until fairly recently for the public sector organisation's department that will be assessing the bid, DF is concerned that she will be breaching confidentiality if she carries out her duties. She is sure that part of the reason she was hired for her current job was because of her knowledge and experience with the public sector organisation. But section 140.1 in part A of the Code of Ethics states:
The principle of confidentiality imposes an obligation on professional accountants to refrain from:
(a) Disclosing outside the firm or employing organisation confidential information acquired as a result of professional and business relationships without proper and specific authority or unless there is a legal or professional right or duty to disclose; and
(b) Using confidential information acquired as a result of professional and business relationships to their personal advantage or the advantage of third parties.
She does not want to let her new employer down and risk losing a major contract. What should DF do next? What would you do?
TRG's advice
You should follow CIMA code of ethics for professional accountants, which comprises of the following aspects:
1. Integrity: You should be honest to yourself. The only way to free you mind from your suspicions is be straightforward and faithful with the management.
2. Objectivity: You should collect all the facts before making the decisions in order not to compromise you objectivity.
3. Professional competence and due care: All you actions and decisions should comply with relevant legislation and professional standards of a CIMA professional accountant.
4. Confidentiality. If you are unable to resolve the issue internally you may need to consult externally, particularly if legal requirements are being breached.
5. Professional behaviour. You will need to bring to the attention of the management the risks and also the need to act within the law and fairly with employees.
To learn more about the CIMA Code of Ethics, download the full code here:
***
Related Articles:
Professional ethics: The key to success during recession
Professional ethics: What should you do with confidential information?
Professional ethics: withholding information
Professional ethics: possible insolvency
Professional ethics: family issues
Professional ethics: employee issues
Professional ethics: disclosing unlawful benefits