A competitive retail location is a great advantage for any retailer when breaking into a new market. However, the lure of low rental cost may lock you in a lease deal that might break your business before it ever takes off. .
First and foremost, never let a higher lease or rent payment scare you. Don't hesitate to invest in a high lease or rent payment if that location offers prime foot-traffic, walk-ins and easy access for your customers. Simply said, your lease cost is also one of your marketing expenses to attract customer.
Apart from price, there are 3 important factors to consider when choosing a location for your retail business:
1. How your space can meet your customer needs?
Before choosing a place for your retail business, you have to specify your target buyer. Who are they? What does they look like? Where do they live, work and play? Your place should be convenient for your customers to see and walk in. For example, is if your target customers are young parents with kids and baby carriages, your space needs to be big enough to accommodate their needs.
Also, you need take into account where would your customer prefer you to be located. For example, in building supply business, your customer will want to buy materials from suppliers that locate near their project, or in a low-traffic warehouse space for space to pick up and drop materials.
2. Freedom to set your own rules.
When entering into a new region, make sure you get familiar with with local laws, zoning ordinances and any surrounding areas that may affect your business. For example, you should consider rules that restrict you from doing certain advertising or holding events or operating during certain hours. Thus, you should do a research carefully to get as much information as possible. Your business can be ruined by regulations, restrictions or long-term nearby projects.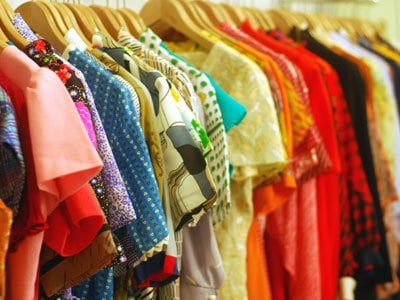 3. Exposure that help you save advertising dollars
Instead of spending a lot of money on advertising, you could use that money to fund internal rewards and referral programs thanks to the advantages of a great location. Furthermore, this could be a source of potential long-term member of your target audience.
If you couldn't find a great location or a low-cost rental option is too attracted that you just can't refuse, you still can turn your specific location into a unique positioning asset for marketing. One interesting example for this is the case of a high-end startup bistro located in a strip mall behind a transmission shop. This shop owner used this unfavourable location as a tactic for his marketing campaign. By using maps and a story, he told customers how he found the location and used an X to mark the spot treasure map for how to find some of the best food in the city.
It's your choice to decide whether to invest in a higher rent and a cost effective referral program, or go with a lower rent and an expensive marketing campaign. Just remember to choose what fits your business best.
Omnichannel is the most prominent trend in the retail industry. Find out how it can help brick and mortar retailers compete with their e-commerce competitors by downloading the White paper "Embracing Omnichannel - How brick & mortar retailers stay relevant in the digital age".
***
This article originally appeared on Entrepreneur by Brad Sugars
Brad Sugars is an Australian entrepreneur, author and business coach. He has been in business for himself since age 15, owning and operating more than two dozen companies, from pizza to ladies fashion, from real estate to insurance and more. He is founder of ActionCOACH, a business coaching franchise based in Las Vegas, Nev., and author of 14 business books.
You can contact him through his LinkedIn profile here