There are several functions in the finance team of hotels, each serving a different purpose in hotel financial management. Whilst some of these may overlap, they include: financial accounting, cost accounting, tax accounting, auditing and managerial accounting. With the advent of technology, hotel accounting software has gained a significant role in helping these finance function of hotels.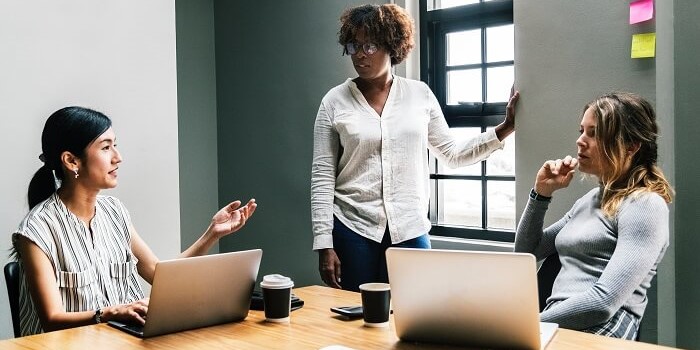 Functions in the finance team of a hotel
Firstly, financial accounting involves recording and reporting financial transactions, i.e. revenue, expense and profit. It also includes calculating assets, liabilities and owners' equity. Such data is necessary to grasp the operational state of hotels, i.e. it generates the information needed for decision making.
Hotel accounting software makes it easier to capture and present accounting information with lower risks of errors and inconsistencies. Since all data is neatly stored in one place, management can easily assess what they need anytime.
Read more: 3 Pressing Challenges for the Hotel Accounting Team in Today's Digital Age
Secondly, cost accounting involves recording and reporting business expenses, defined as time or resources. Hotel owners are keen to know, on a daily basis, what has been purchased, who purchased it and why it was purchased.
Hence, a hotel accounting solution can provide a powerful platform for purchase management. Hotel owners can define the rules and workflows needed for a purchase to be made. Accountability is also higher since only certain people can authorise the purchase.
Thirdly, tax accounting involves recording taxes and filing tax payments to the authorities. To help hotels fulfil their tax obligations, hotel accounting software:
Records all the financial data needed to calculate taxes

Presents information adhering to hospitality standards, such as the Uniform System of Accounts for the Lodging Industry (USALI)

Helps conforming with different legal requirements if the hotel operate in multiple jurisdictions
Fourthly, auditing involves verifying financial records and procedures. Accounting software for hotels with the following features can help prevent fraud:
Audit trails to track and trace any changes in financial records

Alerts of unusual activities or differences

Powerful data reconciliation

Rules/workflows creation
Lastly, managerial accounting involves analysing hotel accounting information to make management decisions. Not only convenience of data access is needed, the following also aid decision making:
Meaningful reports based on financial data

Multi-dimensional view of data to represent different aspects of business

Financial and operational KPIs
All of these can be made possible with a sound hotel accounting solution. Check out the market-leading accounting software for hotels now.