In the previous article, we touch base on the business aspect of an ERP project and the reasons why organisations need to resolve their business issues if they want to successfully implement the new ERP system.
Though resolving business issues are critical, the technical aspect is equally important and requires just as much attention to ensure the success of your ERP project.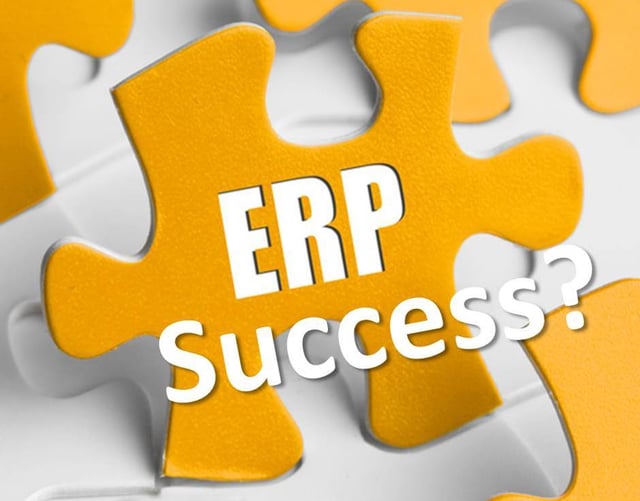 Technical issues go beyond choosing the right solution
The product selection process
Selecting a solution that matches your organisation's needs is not an easy game. The various options and final decisions are best done by a committee consisting of members from different departments so that all opinions, concerns and considerations are accounted for.
A list of criteria can be useful when evaluating possible products:
Degree of functional fit

Degree of integration between components of the system

Flexibility and growth potential

Complexity

User-friendliness

Ease of implementation

Multi-site use

Quality of the technical solution

Upgrade availability and frequency

Customisation and customisation cost

Support

References to other users

Costs: TCO, lifecycle costs, training costs, hardware etc.
Read more: [Infographic] The economics of Cloud ERP at a glance
Most likely your ERP vendor will provide you with a demo version, you can request to use your data to test the product. This ensures the demonstration is realistic and you are able to see how well it fits into your organisation.
After the demo period, you will have a clearer vision of what needs to be done, the solution's strong points and when evaluated against the selection criteria above, whether should you proceed with this solution or not.
The issue with data loss and disruption
Data is undoubtedly the number one concern among every organisation due to its sheer volume. What's more, the same data set may be duplicated and then stored in different formats at each division and department.
Therefore, in order to avoid conflicts, all data issues need to be resolved early. This data cleansing process can start even before the selection of ERP products even begins. If you keep postponing the problem, the delay will make your project lose momentum at a critical time.
Read more: [Infographic] 4 steps to automate enterprise data management
Conduct a gap analysis
The gap analysis measures the differences between your current situation and where you want to be in the future. Having a well-established gap analysis available will help you to evaluate the selected ERP solution, to see if the system can close up the hole within your organisation. If the new system is able to clear up the current gap to an acceptable degree, you already are on the right path.
Read more: 7 questions a CEO should consider before starting an ERP project
In the majority of cases, the most suitable ERP solution will be able to satisfy 80% of your needs, while the remaining 20% poses potential problems. To bypass that 20%, there are a handful of options you can choose from:
Proceed to function as normal without some functionalities

Request an upgrade but it may not be available at the time of need

Use a third-party product but there could be interface issues

Resort to recoding which could be both expensive and difficult
Managing expectations
Unrealistic goals and expectations are also detrimental to an ERP project. The expectation, just like other elements mentioned in this article, needs to be realistic and regularly monitored and adjusted.
To avoid over-expecting, you can set smaller goals instead of one big one for the entirety of the project. As these small goals are reached, it will be easier for the project team and those involved to see results and what needs to be altered.
Final words
A successful ERP project goes through a series of preparation as well as obstructions stemming from both technical defects and people issues.
To solve your people issues, build a strong team by selecting the right members, and ensure that you have the approval from top-level management beforehand.
Furthermore, keep your organisation's culture in mind, and design a change management plan to minimise the impact of the new system whilst educating your employees it is a much-needed action for the growth of your organisation.
For technical issues, setting clear criteria when choosing your ERP product, conducting a gap analysis and frequently re-evaluating expectations are crucial to your project.
The success of your project will be determined by how well you prepared for it even before the products are even shortlisted. By taking the precautions noted in this article, you are set to steer clear of the most common pitfalls faced in every ERP project.
Subscribe to our Blog or request an ERP Demo today and find out how we can help your business.