After the severe pandemic and its subsequent economic meltdown, the role of finance professionals within organisations has been in the spotlight. Companies need more finance leaders with core financial skills to manage risk, cash flow and cost control.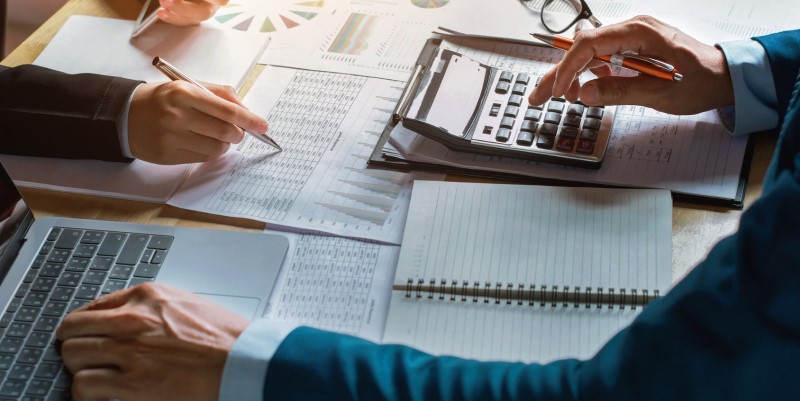 However, that is the story of 2 years ago. By now, more challenges have arisen: glowing hot global inflation, the ongoing war in Europe, and the threat of an economic slowdown in China, the world's second-largest economy, may have put organisations in a new difficult period. In that environment, financial fundamentals are not enough.
Read more: Learn from Industry Experts Anytime, Anywhere
They may be top priorities for finance professionals and consume a significant proportion of their time and attention, but successful professionals must work more closely with management boards to provide decision support and advice.
The report "The new mandate for finance professionals in supporting long-term business success" by CGMA shows that a company is better equipped to reach its goal when finance professionals take on a more influential role in management decisions.
In order to be successful in this new role, finance professionals need to develop new knowledge and skills to apply to both financial and non-financial areas. This means besides the basic financial skills that finance professionals are trained for, they need to understand other business areas such as sales, marketing, R&D, human resources and operations to provide useful advice and support to business managers.
Read more: 4 Most Effective Training & Development Methods for Finance Professionals
Business managers interviewed for the report also stated that it was not enough for accountants just to offer better quality and more timely information; they expected insight and practical advice.
In short, if a finance professional or an accountant wants to contribute to the development of the company and reach the highest career destination, they should expand their capabilities and skills.
Upgrade your skills on-demand with TRG Academy
TRG Academy is an on-demand training platform that provides hands-on, bite-sized courses and customisable learning paths. The platform is the result of our 25-plus years of accumulated experience deploying solutions and training end users.
TRG Academy is not just another training platform, it is an internal knowledge base built not only for our customers but also for our teams at TRG International.
What will you get when signing up for TRG Academy?
Free 7-day trial

Learn anytime, anywhere, at your own pace

New courses are added every month

Hands-on experience

Digital and shareable certifications

Bite-sized, easy-to-understand courses

For all levels, from beginner to advanced

One-time purchase to access all courses

Role-based learning path to save time and increase the effectiveness

Bonus courses for EPM, Infor OS, Talent, soft skills, etc.

Industry-specific lessons