Designed to provide hoteliers with a next-gen cloud-based system, Infor HMS is a full-fledged management solution tailored for the hospitality industry. The solution encompasses not only the key functions of a PMS but also analytics and mobile capabilities for a top-of-the-line guest experience. Infor HMS streamlines core processes like CRM, revenue management, and incident management with its built-in capabilities.
Infor HMS is built upon a true multi-tenant cloud architecture – flexibly deployed on-premise, in a public cloud on Amazon Web Services, or in a private cloud, ensuring the infrastructure and data security. In addition to basic front office tasks, Infor HMS provides hoteliers with actionable insights about guests and potential guests, helping them to retain and attract high-value guests, fuelling businesses for their long-term growth.
Read more: 3 Ways Blockchain Is Changing the Hospitality Industry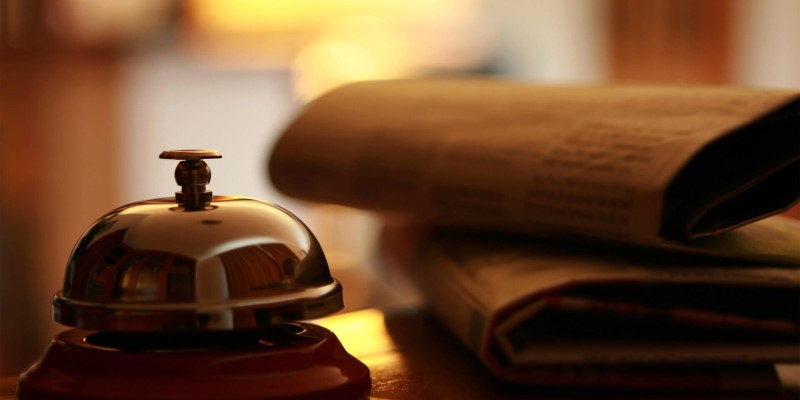 What sets Infor HMS apart
1. Detailed guest profiles
Infor HMS centralises all customer data and provides insights supporting the daily tasks of the staff. The system is built to meet the demand of all hotel staff – from front desk clerks, reservation agents, and property managers to finance employees, allowing hotels to create and customise guest-specific packages and demonstrating the lifetime value of a guest right at the point of interaction. Infor HMS provides the same information for the employees that have to work remotely in the same system, with the exact same data.
2. Intuitive user interfaces
Hoteliers are given control to design their own screen layouts. As different properties have different requirements and sales strategies, Infor HMS's interfaces can easily be customised to best-fit users' interests and preferences. Plus, it allows users to access all the information they need in just one display, significantly improving productivity.
3. Security
Infor HMS does not rely on any single security device, technique, or practice for data assurance. Instead, Infor HMS employs a "defense-in-depth" strategy to implement multiple layers of overlapping security that safeguard your data through each link of the chain and ensure a high level of solution availability.
Meticulously built and tested by industry experts, Infor HMS is fully compliant with payment card industry and payment application data security (PCI/PA-DSS) standards. Offering only best-practice protocols in the application, network, physical, and operational security, as well as comprehensive monitoring, HMS keeps your data safe and secure.
Read more: Must-have Qualities of Hotel Accounting Information
4. Flexible deployment
Infor HMS is offered multiple deployment options, including traditional on-property, private-cloud hosting, and global, secure cloud services using Amazon Web Services. Hotels can deploy Infor HMS as software as a service (SaaS), completely eliminating the need to build on-premises IT infrastructures at multiple properties.
Read more: Hotel and Cloud Technology: It's time to move
5. Mobility
Infor HMS mobile app is available for customers with zero additional fees. Both hotel employees and guests are able to access the app on the go and directly retrieve the information they need in real-time. The mobile app makes it easy to control check-in and check-out, housekeeping services, concierge, and lost-and-found tracking functions, as well as maintain communication with guests anytime, anywhere.
Read more: Revenue Management at the Touch of a Button: the Success Story of Vienna House
Total hotel management with Infor HMS integrations
Infor also provides its customers with tools that help unleash Infor HMS's full potential, allowing hotel staff to leverage insights and perform at a higher level. Hotel owners can choose among a warehouse of interfaces that are readily available using web services, and industry-standard data exchange based on hotel technology next-generation (HTNG) standards.
1. Revenue management
The integration with Infor EzRMS (Revenue Management Solution) allows hoteliers to automatically estimate demand for future use of the property's available rooms, and recommend appropriate selling strategies such as open and close rates, stay controls, open and close room categories, as well as overbooking levels. The tool is a user-friendly and forward-looking application with the purpose to maximise the revenues and values from each and every process of booking.
2. Customer relationship management
One of the most prominent integrations of Infor HMS is with Infor CRM Hospitality, making guest profiling, reservations, and folio data exchange between the two systems possible. Infor CRM adds substantially to the values of each guest stay to the next level as it is capable of tracking guest profile data, reservation data, and revenue spent by category at each property across the enterprise. It also supports reporting in real-time focus on guest spending by revenue category, last stay details, the frequency of stays, geographic source, travel type, and the guest booking journey.
Read more: SAP vs. Infor – Software Giants Face Off Over Cloud Strategy
3. Incident management
HxGN EAM (enterprise asset management) can be integrated with Infor HMS via Infor ION® to assist in tracking guest service requests and providing quick and efficient responses that eventually drive overall guest satisfaction.
4. Sundry items management
Hoteliers can simplify the management of sundry items with Infor HMS Sundry – available as an application for mobile devices, integrated into Infor HMS. It covers virtually all sundry items, spanning from toiletries, over-the-counter medications, and snack foods, to gift shop and vending machine performances, giving hotel owners a complete view of their assets.
Read more: OLAP Technology: Handling Big Data in the Hospitality Industry
In short, upgrading your PMS to a cloud-based system like Infor HMS helps streamline operations, drive the top line, and improve the bottom line. Request a free demo today and find out if Infor HMS is what your hotel is looking for.