The number of confirmed COVID-19 cases globally are gradually declining. However, this is not the time to celebrate; until a viable cure is developed, preventative measures should continue to be carried out diligently.
The global crisis will come to an end, and eventually, life will resume its normalcy. The question is, will things be able to turn back to its pre-COVID state? As one of the industries that received the heaviest blow, hospitality is also slowly getting back on their feet, but the damages caused by the pandemic are irreversible. What are the permanent changes that hospitality businesses have to face?
Read more: Measuring the impacts of COVID-19 on the Hospitality industry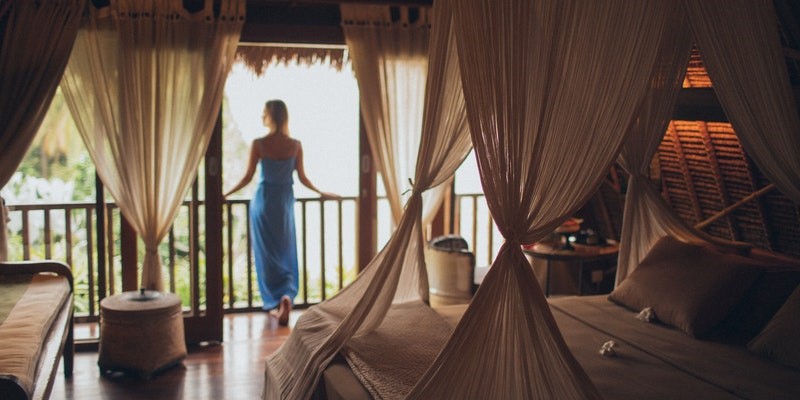 Hotels to implement stricter hygiene standards
When the pandemic was spreading like wildfire across the globe in March, we saw various hotel brands live up to their hospitality promises and turned themselves into quarantine facilities.
Until there are plausible remedies for COVID-19, the general public would continue to express great concerns over the transmission of such virus, and thus, expect hotel businesses to implement and deliver cautious hygiene and preventative measures.
These precautions include minimising any possible physical contact between guests and hotel staff as well as between guests, sanitising high-traffic areas, and disinfecting communal space and in-room amenities.
In an interview with The Straits Times, Mr. Paul Town, Senior Vice-President of Resort Operations at Marina Bay Sands, stated: "Public health conditions, sanitisation and hygiene standards across the tourism industry (post-pandemic) will be unlike anything we have experienced before."
The pandemic has set a new standard for "cleanliness" for hotel facilities. Businesses that want to earn back the trust of their guests will implement "never before seen" extreme sanitation practices, such as:
Installing self-sterilised escalator handrails

Applying anti-pathogen coatings for high-touch surfaces

Sanitising all key cards and guest rooms with hospital-grade disinfectants
Leaving guest rooms unoccupied for a day after a guest checks out

Thoroughly washing linens and towel using high degree water and laundry detergent that kills germs
Read more: Winning the guest in the age of Hospitality personalisation
To maintain physical distancing and minimise crowded reception at any given time, hotels might practice staggered hours for checking guests in and out as well as limiting usages of pools, in-door gyms, or other communal spaces.
According to Mr. Keith Tan, Chief Executive of the Singapore Tourism Board, travellers will appreciate establishments that strictly enforce hygiene rules and regulations. Also, obtaining Singapore Clean certification is considered to be one of the top priorities for hotel businesses in Singapore.
But hotels can't just use hygiene to differentiate themselves
While having a rigorous sanitation practice in place is critical, it is not the sole differentiator for hotels. Guests expect hotel establishments to be exceptionally cleaned and well maintained.
Hygiene standards post COVID-19 pandemic are certainly stricter due to the public's expectations and regulations. But they will soon become the norm similar to how safety is not a key differentiator for airlines.
In a podcast conducted by QUO, Damian Hodari, Associate Professor at the Ecole Hôtelière de Lausanne, commented that industries, in general, are going to change, and the hospitality industry is not an exception. The heavy dependence on labour and rooms full of essentials might no longer remain relevant in the future.
Read more: What does it take to transform the booking experience?
In its latest study released in May of this year, Deloitte believes that the hospitality and travelling industry will soon accept that the reduced business and international travel is the new normal. On the bright side, hotels can expect the number of individuals and family guests start to pick up again, but they will display different behaviours and expectations post-pandemic.
Due to the impacts of COVID-19 on the global economy, disposable income will be lower compared to 2019. Therefore, individuals and family guests will gear towards affordable regional vacations instead of luxurious international trips. As a result, hoteliers need to focus on increasing the number of direct bookings and altering guest experience at the hotel, both physical and experiential.
Another challenge that hoteliers need to address is event spaces that were left empty since the nationwide lockdowns. The public still expresses great concerns towards the ongoing health crisis but leaving these spaces unused does not bring any value back to hotels. Perhaps, one strategy to combat such issue when businesses are allowed to host events again is to limit the number of participants to ensure the proper 2-metre distance.
Digital transformation in hospitality
Since the COVID-19 disruption, many businesses have started to invest in digital transformation initiatives that they had been postponing. Digital transformation can have a profound impact on businesses regardless of size and industry. It is not a passing trend, but a mantra in this day and age.
Various brands have started to implement some of the latest technological advancements to make full use of the data on-hand, automate internal workflows and processes, and offer a more personalised experience to guests.
Brands like citizenM employ smart technologies to create seamless access using guests' very own smart devices. Internationally recognised chains like Marriott, Hilton, IHG, and Accor also strive to connect with guests on a personal level by leveraging Artificial Intelligence, connected devices, and predictive analytics. These technologies will shape the hospitality industry and drive growth.
Airbnb, a sharing economy platform, can attract millions of users within a matter of years by providing stunning imageries and great hyperlocal content. To combat digital disruptors and competitors like Airbnb, hotel businesses need to innovate.
This downtime is perfect for businesses to re-evaluate their positions, physical and IT infrastructure, and their workforce to come up with a strategy to embrace the COVID-19 disruptions and stay afloat in the industry.