Traditionally, each department has their own information tracking and operating system. And most of them run separately, which leads to a lack of interconnectivity between departments, wasting time and being hard to keep track your inventory. As a result, workflow is not efficient and sometimes creates frustration. This is where the ERP system steps in to help alleviate those pains.
Here are 5 benefits of an ERP system most enterprises see when they decide to implement ERP:
1. Increased productivity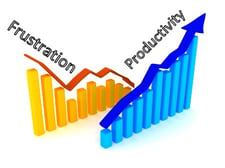 Due to the integrated feature of ERP systems, all the different processes are integrated and a platform has been created to share information at all levels. ERP systems also help to increase data accuracy and reduce the amount of data entry. Therefore, both internal and external communication with prospects and customers are improved, which contributes to increased corporate productivity. Additionally, ERP systems can lessen the stress and frustration from data duplication and collecting information in different departments
2. Easier data accessibility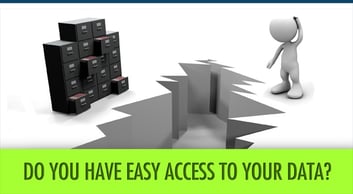 Data is typically owned by different departments, and if you want to get all the information you need you have to access several different departments. However, the information is centralised in ERP systems, so it enables decision-makers to access real-time, reliable and consistent data. Additionally, Cloud features help users access the information they need wherever and whenever they want with their mobile devices. So you can show customers your current stock when you meet them or even when you are away from the office you still know what is happening with your warehouse.
See more: CIO of Ferrari talks about their ERP implementation
3. Cost reduction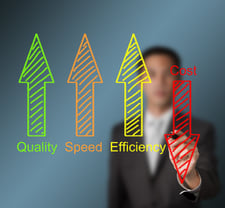 One of the immediate results of implementing ERP systems is reducing operation costs such as inventory, production and marketing costs. Since ERP systems integrate cost, profit and revenue information in one place, it helps avoid information duplication, and updates information much faster. ERP systems can ensure that you are using your warehouse as a link between suppliers and customers, not as a home. Another feature of ERP systems to help you reduce costs is tracking costs in detail. It allows you to set spending budgets and compare with actual costs within certain time frames. Thus, you have higher control over the costs your business generates.
4. Enhanced inventory management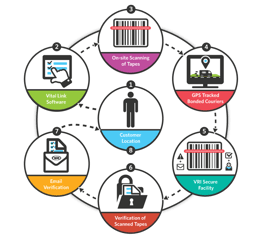 Managing warehouses is one of the headaches of manufacturing organisations. How to manage stock well and effectively? An ERP system can be the answer you are looking for by allowing you access to real-time information. Here are 3 inventory management benefits ERP systems offer you:
Integrated POS system in different locations

Prevent out-of-stock condition and excessive inventory

Record order to improve the next orders
5. Better security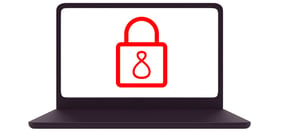 For an ERP system, security is about user-based control which means enterprises can limit a user-access system and customise their own authority access level. For example, an account payable clerk cannot access the data of HR and inventory modules within the ERP system. It also can offer data encryption where users cannot export database.
As you can see, these 5 benefits of ERP have already solved a lot of problems in your enterprise resource management. There are further benefits you can get from an ERP system such as easy reporting, real-time analysis etc. Subscribe to our blog to learn more about benefits of an ERP system.
Related video: