Cloud computing is the buzzword in today's corporate world. Whoever hasn't implemented this solution yet is probably thinking of doing so in the near future. No wonder organisations who have no absolute plan to move to the cloud feel left out!
Read more at: How Can Cloud Computing Benefit Small and Medium-sized Enterprises?
The advantages of cloud computing
If implemented correctly, your organisation is perceived as more innovative and responsive to the changing demands just by having a "cloud-first" strategy. The economic advantages of using cloud computing can be summarised below.
Cost-effective: By moving your company's data to the cloud, you'll have less hardware to take care of, which means less maintenance and power costs to you! Also, outsourcing your IT system to a cloud computing vendor reduces or eliminates the need for in-house IT staff.
On-demand access whenever, wherever: Storing your information in the cloud allows your employees, partners and clients to access it whenever they want from any location rather than always having to run back to the office.
Data Security:

Lost or damaged laptops are expensive to replace but worse than that is the lost information if important data is stored on the device itself. With cloud computing, all of your valuable data is stored in the cloud, therefore, any retrieval and disaster restoration can be done with ease and with just a few mouse clicks.

No mess, no fuss collaborations: Cloud computing increases collaboration by allowing all employees – wherever they are – to sync up and work on documents and shared apps simultaneously, critical updates are recorded and notified in real time.
How to approach cloud computing?
Undoubtedly, cloud computing is one of the most important breakthrough technologies in the Digital Age. It helps businesses to optimise their information, resources, operations, and IT infrastructures. TRG Talk: Cloud – Why Cloud? is a series of events co-organised by TRG International, Amazon Website Services, AmCham Vietnam and BBGV. This is an opportunity for you to discover various aspects of doing business in the cloud and how to make it a reality.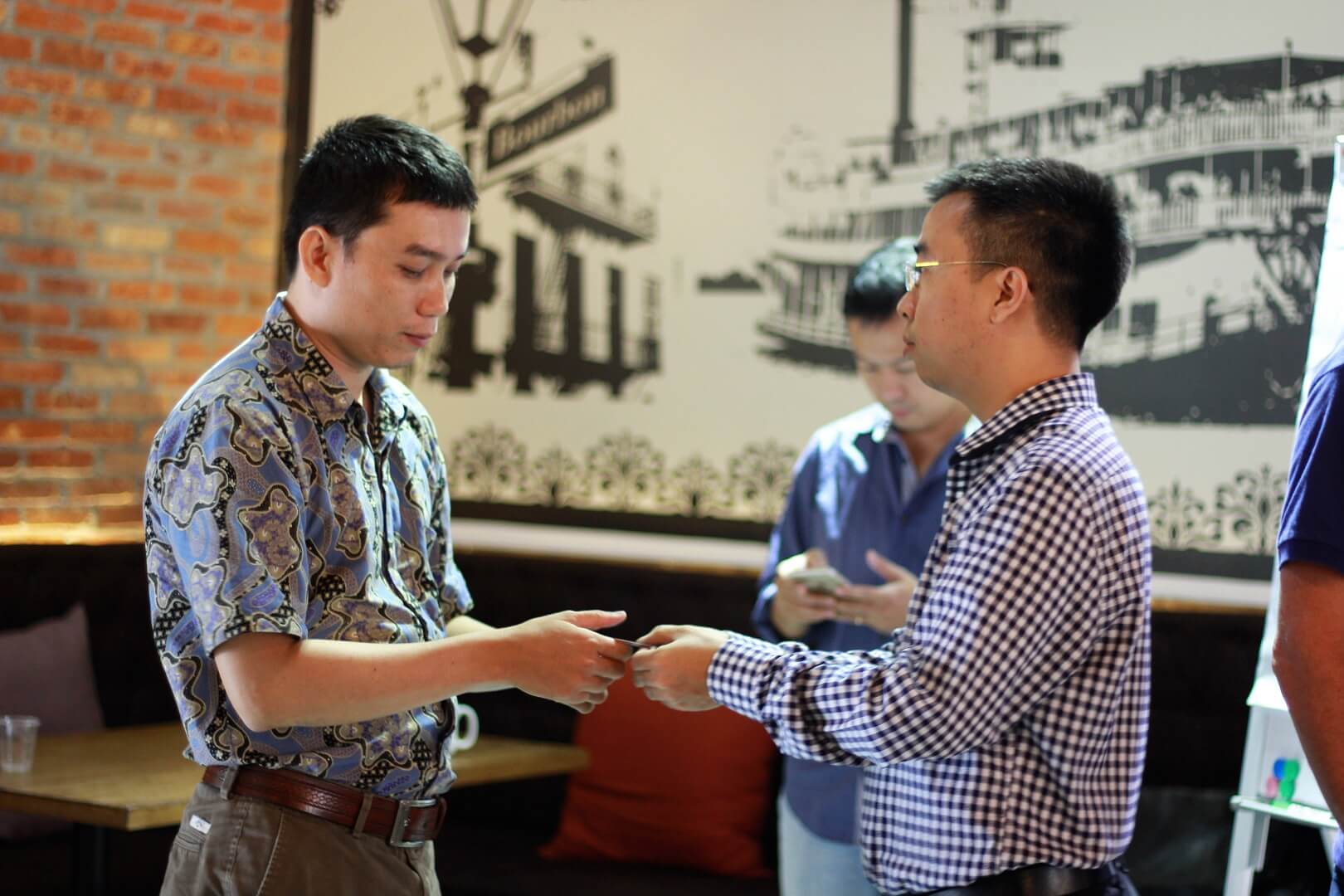 TRG Talk also offer a networking opportunity with many cloud computing experts.
This seminar also offers a networking opportunity with Mr. Lex Nguyen, cloud computing expert, Territory Manager of Amazon Web Services Vietnam, as well as many other experts from various fields. Join us on the journey of getting Cloud Enabled!
About TRG Talk - Cloud
You have probably heard about it, not once but multiple times. Whether you are new to cloud computing or you are already an expert, anyone can definitely gain something from our interactive workshop at TRG International. This monthly event will have guest stars who are experts in not only cloud computing but also experts in other IT phenomenon. There will be myth debunking, tips and tricks in building a stronger, better IT infrastructure for your business. Come join us for a cup of coffee and a good talk every third Wednesday.
SPEAKER: Lex Nguyen (Territory Manager, Amazon Web Services Vietnam Limited Company)
DATE – TIME: 3rd Wednesday in a month
LOCATION: PJ's Coffee, 145 – 147 Nguyen Co Thach, An Loi Dong Ward, District 2, HCMC.
FEE: FREE ENTRANCE
PREVIOUS EVENTS:
MEETUPS GALLERY AND CALENDAR: