On 30 September 2018, approximately one hundred members from TRG International along with nearly ten thousand other runners participated in the BBGV Fun Run for Charity 2018. This year, TRG International is proud to be one of the In-kind Gold Sponsors for this event. Together with the BBGV Team, we hope to raise 1 billion VND to support various charitable projects helping the disadvantaged Vietnamese.
Read more: TRG's Staffs Join The BBGV Fun Run To Raise Fund For Charity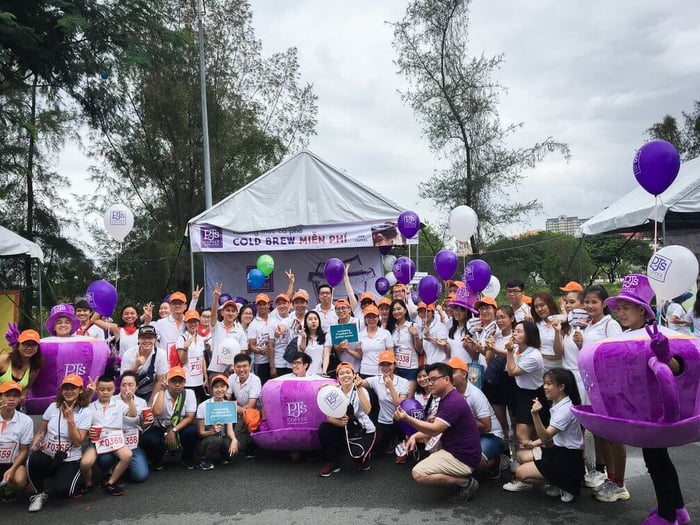 The Phu My Hung Residential area (District 7) was already bustled with people of all ages doing warm-up to the music early in the morning on the last Sunday of September. At 8 am, the whistle was blown marking the start of the run.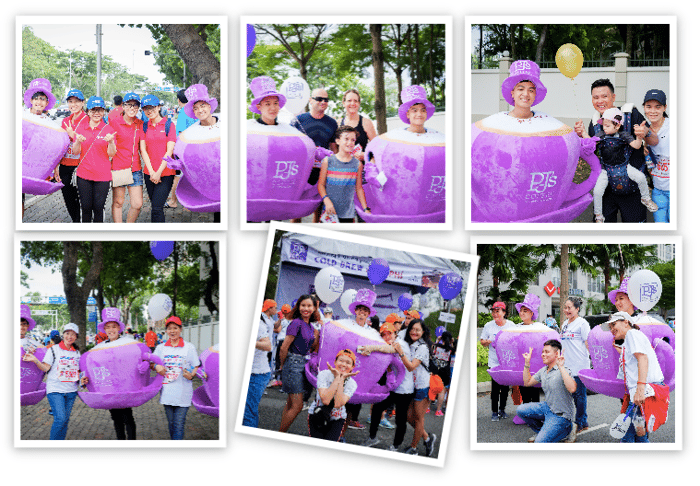 Rick the coffee cups - the most stand-out character of the event
This year event we also witnessed an increase in people dressing up in funny costumes, completed with face paint, just for the fun run. Not wanting to miss out from the fun, Rick the coffee cups, PJ's Coffee's mascots posing in their uniquely bright purple caught a lot of the participants' attention.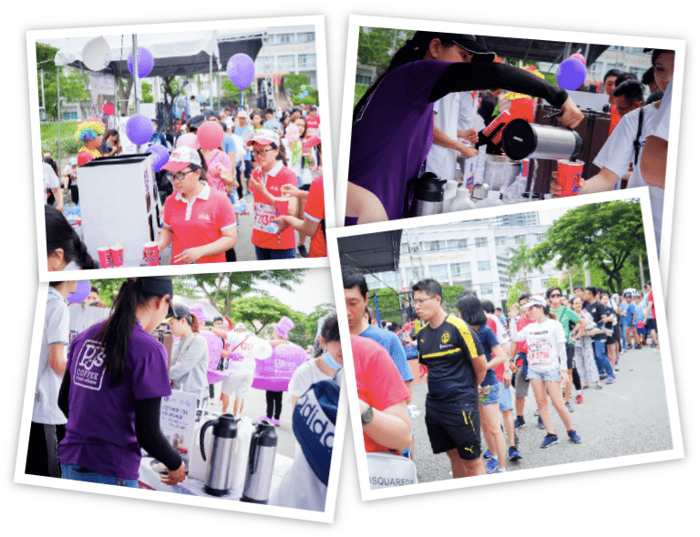 A long queue of participants waiting for PJ's signature cold brew coffee.
Thao Dang, Content Intern at TRG International, shared: "This is the first time I join the BBGV Fun Run with TRG Family, and I already had such a really great time running and laughing with my colleagues on this beautiful Sunday morning. I'm already looking forward to the BBGV Fun Run next year."
Read more: TRG International and PJ's Coffee Vietnam Joined Force to Run for Charity
Through the event, TRG hopes to bring everyone closer, to share all the love for the unfortunates, to contribute to the community and raise awareness. Hope to see you at the starting line next year!
Stay updated with TRG News and upcoming events by clicking the subscribe button below.