Back in 2017, our team at TRG organised a TRG Talk Talent about "The Golden Circle of Self-Motivation", where we discussed the three core elements of this fascinating concept.
Fast forward to now, 2021, with me sitting at my desk at home, typing these words away amid a raging health pandemic, the concept of the Golden Circle still rings true to me.
Read more: Move Aside Work-from-Home, It's the Work-From-Anywhere Era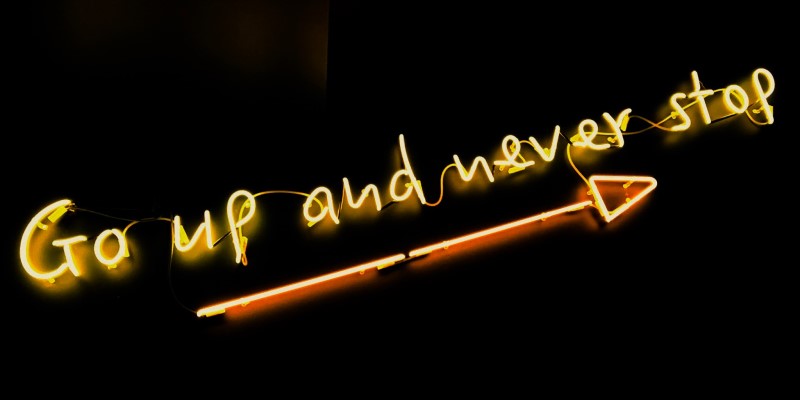 Why do you do what you do?
I ask myself this question every day! And "Why" is also the first as well as the core layer of the golden circle.
Let's back this up for a minute. You may wonder what is this "Golden Circle" that I keep saying. Well, it is a concept developed and popularised by renowned best-selling author, thought leader, TED talk speaker Simon Sinek.
In various of his Ted talks, Simon unveiled his Golden Circle, which starts with "Why". And he urges everyone to find their why. According to Simon: "The whole concept of WHY is grounded in the tenets of the biology of human decision making. How the Golden Circle works maps perfectly with how the brain works."
Read more: Motivation - How does it work for sales?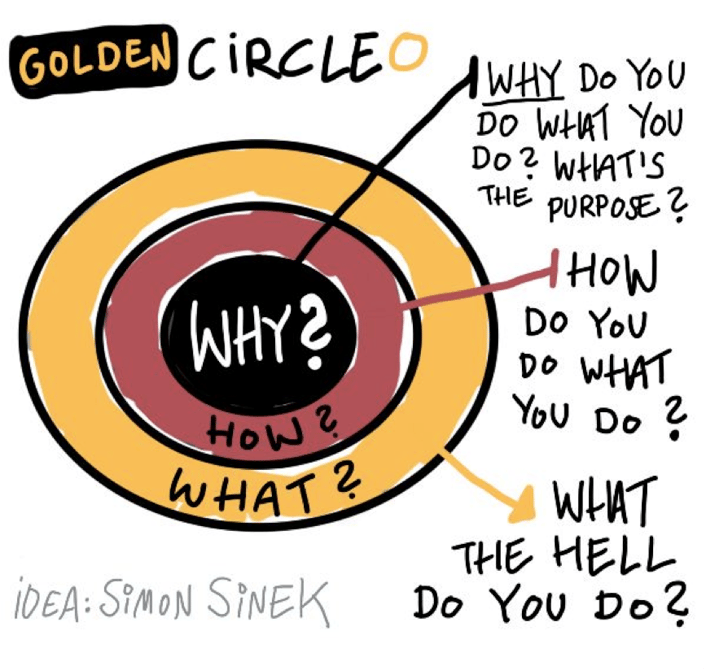 Interesting, isn't it? The Why is the purpose, cause or belief that drives every one of us. By having a target and understand what we want, we will be able to shape our directions and then develop a concrete plan to embark on our journey.
Read more: 7 Traits of High-Performance Leadership In Turbulent Times
So, do what Simon says, and no, I'm not talking about the game that we used to play as kids.
Finding our Why enables us to explore the plethora of ideas to stay positive and turn those ideas into actions. This is the next layer of the Golden Circle, the How.
How do you do what you do? What works best for you? Once we have figured out our burning desire, it is now time to establish our success pattern.
The How requires us to understand our strengths, values, factors that differentiate ourselves from others, processes and similar aspects that enable us to fulfil the Why.
The What further detailing activities and vehicles that drive us to the end destination.
Often, we are fully aware of our Hows and Whats, but not our Whys. Individuals and organisations that acknowledge their Whys are usually much more successful because they have a sense of mission, a purpose that can be seen in their actions or product offerings.
Read more: Don't Feedback, Try Feedforward Instead!
What makes me crazy about this concept is how versatile it is. Its principles can be applied to both individuals and corporate in improving leadership, building company culture, hiring, developing products, and in sales and marketing.
How to apply the Golden Circle to find self-motivation
1. Stay focused and have strong goals
Establish specific goals and stay focused will give us a clear vision of what we have done, what we are doing, and what we will need to do. I suggest spicing things up a bit by adding a little challenge to make the goals even more worthwhile.
2. Positive thinking
We tend to ignore the positivity and fixate on the negative aspects. But others might have a different view from us. When looking from the outside in, people often notice our good points first (e.g., the bright smile, deep voice, funky outfits, etc. when it comes to our appearance) instead of minor details which we deem as flaws.
So, here is my secret. To keep the negativity at bay, especially when it's already hectic outside, I like to write down every thought I encounter during the day. Jotting down things that popped up in my mind helps me to analyse my problems and look at them from as many different angles as possible.
What I do next is I challenge those thoughts and try my best to replace them with positive visions and the feeling of achievement. And I repeat this pattern time and time again until it turns into a habit.
Read more: You might be critical, but be an optimistic leader
3. Environmental motivation
Immerse yourself in an environment that stimulates self-motivation. A motivating environment can come from having supportive colleagues, managers, or a role model, a mentor you are looking up to.
4. Self-confidence/ self-efficacy
Self-confidence/ self-efficacy is the last key to self-motivation. You must believe in yourself, believe in your success so that the motivation we create will always be maintained and developed.
Just like with skills, positive thinking and self-motivating can be trained and turned into a daily habit. You just got to find the suitable method that fits your needs and wants and apply that to your work and life.
If you are looking for inspirations to transform yourself to get through the current ongoing pandemic, start with this book - 'Habits of Success: What top entrepreneurs routinely do in business and in life', a collection of impactful yet short, and easy to digest stories that let us explore a snippet of the daily lives of leading CEOs.
The book allows you to explore the different perspectives on the topic of habits. There is a story for you, me, for anyone who is looking for something new.
About the book "Habits of Success"
'Habits of Success: What Top Entrepreneurs Routinely Do in Business and in Life' is an anthology that draws wisdom from over forty exceptional leaders, CEOs, Coaches, and world-changers to present you with a multitude of perceptions on daily habits and a variety of methods, planning, embracing to adopt habits and thrive.
'Habits of Success: What Top Entrepreneurs Routinely Do in Business and in Life' is available via Amazon in Kindle format. An excerpt of the book is also available to download via our page. Get your copy today!