The third webinar of the "Road Map to ERP Success" series was successfully accomplished on Friday, July 17th, 2015. The webinar "SMART choosing the right ERP product and vendor" (watch here for the record) introduced many useful concepts.
The webinar's content could be divided into three parts: the implementation perceptive, the key decision criteria and what Gartner said about choosing ERP system. In the implementation perceptive, speaker Nguyen Dong Ho emphasized that the importance of culture fit and the problem, which enterprises wish to solve, would decide a suitable system. In the key decision criteria, he went into details with budget cost, vendor's ability, vertical practice, methodology and innovation. Speaking about what Gartner had in mind, he demonstrated the rate of satisfaction that evaluated different aspects of an ERP system.
At the end of the presentation, Mr. Ho delivered an output measure demo for a clearer picture.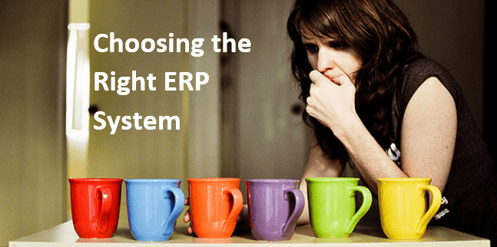 Attendees showed active responds through Q&A by asking about management changes due to ERP implementation in enterprises. This was another big topic that Mr. Ho promised to discuss more in further webinars.
The fourth milestone of webinar road map will be "Are you ready for ERP challenges?" which will take place on Wednesday, 5th August 2015. The next webinar will conclude enterprise cultural adaptation, user experience, the cooperation and how to overcome these challenges.
Here are some testimonials about the 3rd webinar "SMART choosing the right ERP product and vendor":

"The webinar was pretty good. The content met my expectations, especially that the ERP's selecting and evaluating criteria were also applicable for other software", Mr. Vu Do Duy Chinh –ERP Staff from Diana Unicharm.
"Webinar content fit my needs. The webinars are online which is very convenient for me to attend. The most useful information I learned from this webinar was knowledge and experience to ERP implementation.", Ms. Phan Quyen – Technician – An Loc Investment and Trade JSC.
Click HERE to join webinar: "Are You Ready For ERP Challenges?"

About TRG International
TRG International is a market-leading global professional services firm focused on delivering technical excellence. The company has been successful for more than 20 years in providing SunSystems for finance and accounting systems. TRG International adds value in a challenging and dynamic market by delivering the right IT solutions that work quietly and brilliantly in the background, freeing our customers up to focus on their core. We are a genuine consultant and partner who deeply understands the challenges of our customers' business and is always ready to go the extra mile to deliver exactly the right solution for them. It is not about what we sell, it is all about how we think.
Our solutions include: Financial Management (Infor SunSystems), ERP (Infor LN and Infor Cloudsuite Industrial SyteLine), Dynamic Enterprise Performance Management (Infor CPM), Hospitality (Infor SunSystems for Hotels), Retail Management (Retail Pro 9), Virtualisation (CItrIx) , Professional Service Management and People Performance Management (system@work). To discover more about TRG, please visit http://trginternational.com