Digital and the reliance on data have continuously disrupt the hospitality industry in various ways. Those who know how to leverage the power of emerging technologies to extract actionable insights will stand a higher chance of earning customer loyalty in today's age of personalisation.
Starfleet Research recently released a study conducted with more than 450 hotel executives, managers and staff with questions focused on the next-generation technologies that can help them to maximise their success. The following are the ones will undoubtedly be in the limelight in 2019 and beyond.
Read more: Challenges in safeguarding hotel data in the post-GDPR world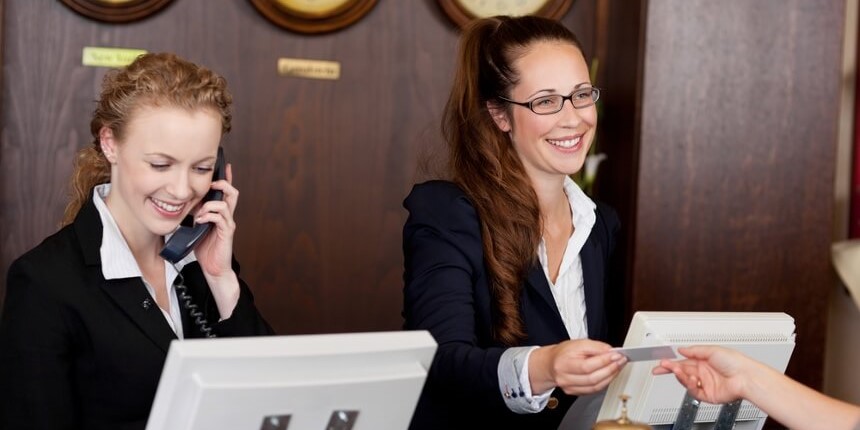 Data, data, data - It's everywhere!
A recurring theme that has been mentioned time and time again is the overwhelming amount of data that can be collected during day-to-day hotel operations. Data is also one of the main "ingredients" to feed into the following technologies.
With the right data, managers can make decisions faster and with greater accuracy, because their decisions are based on hard facts rather than gut feelings.
Hotels can provide a completely personalised experience that can strengthen the relationship with their customers, improving guest satisfaction, loyalty, and retention.
Hoteliers with the proper tools can make full use of the data collected, conduct a deep analysis to identify emerging trends, and analyse the changes in guest behaviours. Hoteliers are also able to synchronise inventory logistics and rates across all channels.
Read more: How hoteliers cope with the rise of the sharing economy
4 next-generation technologies th

at

drive hotel success in 2019
Cloud-based

p

roperty

management system
Various studies have emphasised the dramatic shift in consumer behaviours. The change from conducting businesses the traditional way to online, via an app, social platforms, or online travel agencies have caused a reciprocal shift in the way hoteliers develop infrastructure and plan for the future..
Taking into account the trend of digitalisation; software vendors continuously come up with beautifully designed and intuitive user interfaces for property management systems (PMS). Ensuring that hoteliers are able to accommodate every individual's needs.
PMS has proven its positive impacts on the overall guest satisfaction and employee efficiency in addition to the noticeable direct impact on hotel operations. The improvements that PMS brings to every aspect of hotel organisation ultimately leads to a significant increase in RevPAR and profitability.
A PMS is an all-in-one solution that allows hoteliers to manage every facet of the operation. The next-generation PMS (cloud PMS) is expected to help hoteliers to deliver seamless guest experience but also increase visibility into business operations anytime, anywhere, via any device.
Cloud PMS has the built-in analytical capability and can be integrated with other key systems (such as reservations management (RMS), customer relationship management (CRM), point-of-sale (POS), and amenities management solution).
In addition to helping hotels to save cost, scalability is another added value to seasonal industries like hospitality. The freedom to scale up or down quickly with a few clicks of a button is impossible with legacy, on-premise solutions.
"On the business side and the end-user side alike, that flexibility doesn't exist with hosted PMS."

Mike Blake, CEO of Hotel Technology Next Generation (HTNG)
A
dvanced B
usiness
I
ntelligence
tools
Geographically dispersed hotel chains face the challenge of managing revenue efficiently. As a result, many internationally recognised brands invested heavily in Business Intelligence (BI), leveraging its powerful capabilities to explore, prepare, and transform data into actionable insights which leads to revenue optimisation.
The new breed of BI tools can be seamlessly integrated with the hotel's existing revenue management platform to automate the reporting and forecasting processes, allow hoteliers to gain visibility into the current business situation instead of causing a ruckus just because the data structures are different, or because data updates are not aligned with user needs.
OTAs and other third-parties keep on changing their revenue models which, as a result, will be increasingly difficult for hotels to know the true cost of the OTA's services. A highly flexible BI tool should come preconfigured to capture the right data and apply the suitable analytics as well as having the ability to reconfigure as the revenue models from third-parties alter.
Starwood Hotels and Resorts, Red Roof Inn, and Denihan Hospitality Group are among a few brands that make full use of BI to predict changes in the market, forecast demands, round up anticipatory dashboards and reports which allow top executives to make timely strategic decisions.
Read more: How hotels can achieve competitive advantage with business intelligence
BI can be of great help for every other function within the organisation, too. Marketing, Operations, Investment, or CRM should be armed with analytics capability to answer their own questions.
Personalised guest experience
Similar to how Amazon suggests items for your next purchase, guests nowadays expect some level of personalised services everywhere they go.
Not all guests want to be treated the same way. However, most likely if they have visited your hotel before, they want their presence to be known and recognised across all sale channels.
To get started on the journey of personalisation, the first step is data - lots of it. Not just data obtained from the reservation system or the brand's main website, but every possible source including, other social channels, third-party networks, the hotel's Wi-Fi networks, and even the hotel's mobile application are excellent sources of data to mine.
Leveraging advanced analytical tools available in the market today is the best way to capture the right data amidst the mountain of guest information.
The next step is to devise a robust plan to make full use of the collected data to enhance the guest experience.
With the right data on hand, hoteliers can deliver the right type of offers to the right guests, at the right time. Personalisation can start from something seemingly mundane like refilling in-room amenities without the guests requesting to a more complex task like setting the room ambience, TV programs, offer private tours, or suggest nearby attractions tailored specifically to the guest's preferences.
Having said that, hotels should take precautions prior to delivering services that they thought to be suitable to the guests. Personalisation is good but there is a fine line between being helpful and being intrusive.
Read more: How to boost hotel revenue with non-room services
Artificial Intelligence
Even though still in its early stages, Artificial Intelligence (AI) has proven to be a reliable "assistant" in various industries.
In the hotel settings, AI can be the answer in providing a complete personalised experience to each guest by setting room's ambience according to their preferences, or issuing push notifications at the most suitable time (e.g. notifications about on-going activities in the neighbourhood while they are at the hotel).
AI-powered solutions can help respond to the client's queries much faster and more accurate than, in some instances, their human counterparts.
Some of the most common forms of AI recently are chatbots, virtual assistants and robotic concierge. In the next few years, these forms will become even more popular as the public starts to realise their vast potential.
Read more: Infor Coleman AI – the future of Artificial Intelligence
Some market leaders that have already embraced the power of AI are Wynn Las Vegas (digitalised its 4,748 rooms with Amazon Echo), Clarion Hotel in Stockholm (one of the firsts to introduce AI-enabled chatbot butler), and Henna na Hotel in Japan (one of the firsts to have robots as staff to man the front desk, carry guest's luggage, and to assist guest with in-room queries).
It is all about hotel customer experience
Modern travellers expect a seamless journey, from destination research to hotel booking, flight confirmation, and local hangout suggestions, up until when they reach their homes. However, the hospitality industry has been slow in adopting new technologies. Hotel solutions are neither intuitive nor capable of making full use of the abundant customer data. Will the hospitality industry continue relying on Online Travel Agencies (OTAs) to bring in more revenue? Alternatively, will there be service providers confident enough to take on the challenges that hotels present?
When it comes to an IT solution for the hospitality industry, particularly one that can connect every single function to help the business to serve the ultimate goal of being hospitable, there is not a single player that stands out like Salesforce's CRM or SAP's, Oracle's, and Infor's ERP solutions.
The hospitality industry has been using on-premise, in-house systems for years. Even though the world has evolved, and software service providers have been offering cloud-based solutions to suit both individuals and businesses' needs, the aged hospitality technology focuses on optimising transactions instead of concentrating on optimising user experience.
During the past few years, the technology landscape for the hospitality industry has seen some progress with new cloud-based initiatives. However, these are either simply bolted on or replacing the outdated functions instead of creating one cohesive, intuitive platform that allows cross-function collaborationand empowering the best possible user experience.
Hoteliers need to transform not only the booking experience but the entire guest journey in order to earn the guest's loyalty, create a competitive advantage, and optimise revenue.