The statistics are impressive, Retail Pro has been sold, customized and implemented by a highly skilled network of Business Partners across the globe in 18 languages to a staggering 52,000+ retail stores and we are growing. For years, Retail Pro has been the point of sale system of choice for leading retailers worldwide who require handling of sophisticated multi-currency, multi-tax and a multi-language solution.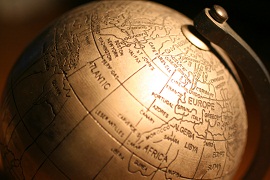 Today we are proud share the news of our reach extending further to support retailers in entirely new to us geographies – Afghanistan and Yemen, bringing the number of Retail Pro powered retail markets to 86.
Retail Pro's growth in the Middle Eastern market has been a natural progression of establishing a solid support foundation in the region. "Retailers serious about success of their business have long trusted Retail Pro to power their operations. The latest addition to the Retail Pro community is no exception", commented Bevin Manian, region's director at Retail Pro. The first Retail Pro customer in Yemen, has been providing the finest designer fashion and fragrances to their customers for over 40 years. With exceptionally high customer service and operational standards the company's retail technology investment needed to provide a solid foundation for the present day retail needs and well into the future. In Retail Pro they have been able to find a solution that met all the requirements.
Retail Pro retail management software is built as a true international solution for global retailers. Designed for business operating with multiple currencies, in different tax regions, and several languages, Retail Pro empowers retailers to successfully grow their enterprise anywhere in the world, while supporting local retailers in every part of the world with equal finesse. Retail Pro's borderless solutions are serviced and supported by a global team of Business Partners to ensure seamless functionality in the local language and culture of any region our retailers do business.