Retail Pro® 9.2 Revision 5 has been released and is now available. This release focuses on addition of new functionality in the area of Customer Loyalty and UPC Reuse, as well as some reworking and enhancement of some existing functionality in serial numbers.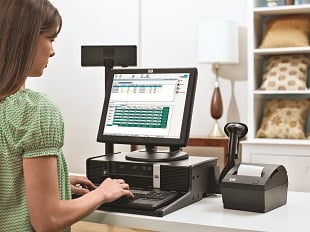 "As the old business adage goes, it's a much easier task to keep existing customers satisfied than it is to win over new ones, and this is especially true in the retail sector. Improving customer retention and loyalty is absolutely pivotal to buoying the bottom line of most merchants, and this latest release helps merchants do just that", said Bill Colley, Senior Vice President of Development and Client Services at Retail Pro International.
Retail Pro® 9's customer loyalty module enables users to set up loyalty programs and reward their best customers with incentives that marry to the way they do business, whether through fixed discounts and point-based programs or promotional programs that reward loyal customers with goods. Loyalty is redeemed by leveraging the Retail Pro Centrals Server technology, which processes transactions and keeps the database updated in real time – a feature paramount to providing customers with up-to-the-minute information on their balances.
Another key area of focus is that of serial number tracking. Retail Pro® 9.2 R5 includes several significant improvements to the way the retail software manages serial number use, as well as, how those serial numbers are handled and tracked at point of sale and across locations.
Key changes include serial numbers now being tracked and controlled at the store level as opposed to the company level, enhanced tracking and display of serial number statuses within frontline areas of the system, direct links for viewing the serial number's document history and the ability to filter lists of serial numbers by store, company and single serial numbers.
The area of UPC management has been improved to now allow the reuse of existing UPCs within the Retail Pro Inventory. Retailers and manufacturers purchase UPCs in blocks, which are then assigned as needed to inventory items. After stock associated with these UPCs has been depleted, the UPCs can now be reused and applied to new inventory descriptions and items.
This is a divergence from previous handling, which dictated a UPC could not be reused once assigned within the Retail Pro® retail management system. In this release, a new UPC field has been established which is completely independent of the item's unique system ID and can be reused if merchants so desire. When their systems are configured to use this new UPC field, Retail Pro® 9 will utilize the new field as its basis for lookups on item information, rather than the UPC field associated with unique system ID.
"These are just a few of the changes made in the latest release. Retail Pro International remains committed to helping retailers stay ahead of the curve by continually implementing key features that support their business needs", added Colley.
To learn more about Retail Pro 9's R5 release please contact your business partner today!