Large Hadron Collider, the world's largest and most complex machine, consists of millions of high-tech components installed in a circular tunnel that is 16.7 miles (27km) long and situated 330 feet (100m) beneath the border between France and Switzerland. And it needs an enterprise asset management solution that could help minimize unscheduled downtime while maintaining the safety and convenience of all its employees and visitors.
HxGN EAM maximises uptime to advance science
With 21 member states, CERN is the world's largest research centre for particle physics. The organisation's goal is to provide 10,000 scientists around the world with the tools to study the fundamental particles of the universe. To do that, it relies on some of the most complex machines ever built by man. The largest and most well-known is the Large Hadron Collider.
Getting the equipment up and running was no small task; the total cost of the project was approximately $9 Billion. The experiments CERN conducts are highly complex: during experiments, particles are accelerated to 99.999999% of the speed of light and reach temperatures as high as 10,000,000,000,000,000° Celsius. The Large Hadron Collider needs to be cooled through cryogenics to temperatures colder than outer space.
Read more: Overview of Leading Enterprise Asset Management Software Vendors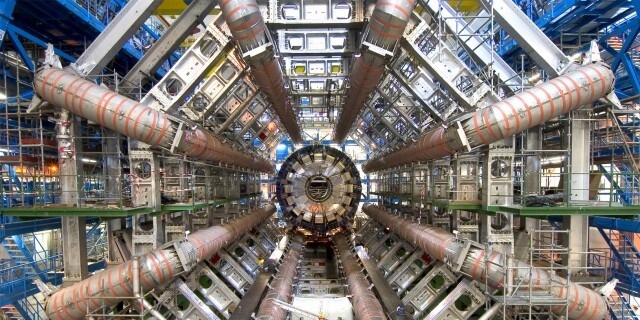 HxGN EAM (formerly Infor EAM) is used at CERN to organise and carry out corrective maintenance on pieces of equipment that break down, increase the efficiency and speed of scheduled maintenance, and increase safety throughout the organisation.
CERN has been an Infor customer since 1989, and HxGN EAM has tracked the design and maintenance of key pieces of equipment in the accelerator complex since they were manufactured on the shop floor. EAM provides a clear view of the maintenance history to control room operators. Operators use that information to diagnose a malfunction and ensure that corrective maintenance occurs as quickly as possible.
That same level of visibility into maintenance history helps optimise when and how much preventative maintenance should be performed in relation to corrective maintenance; this, in conjunction with the replacement parts that are selected, can help CERN achieve the same level of performance from the equipment at a lower cost.
Read more: What is Predictive Maintenance (PdM)? Its Pros and Cons
Detailed Impact

Simplifying the user experience to increase adoption
HxGN EAM is used at CERN for the traceability of potentially radioactive equipment, ensuring that all equipment coming out of the accelerator complex is properly measured for radiation and dealt with appropriately. Once an easy-to-use airport kiosk-like interface was introduced, EAM adoption by scientists and technicians skyrocketed. This provided CERN with the data required to comply with regulators and optimize the efficiency of the radiation protection group and the outside contractors that transport equipment to the appropriate locations.
The centralisation of information through EAM allows the radiation protection group to increase its efficiency by making scheduled pickups, rather than sporadically visiting each exit point where equipment can leave the accelerator complex. Ultimately, this helps reduce the cost associated with sub-contractors in this process and gets the equipment back to end users faster, maximizing the amount of science that gets done.
HxGN EAM and ERP to work together
HxGN EAM and Infor LN impact CERN in countless areas, including both complex and simple processes. LN takes care of supply chain operations and the purchases of all of the infrastructure inputs that allow the CERN community to thrive.
This includes much of what is needed within the 700+ building campus, from the food in the restaurants to the merchandise in the stores for scientists and tourists, alike. There are a number of instances where CERN procures products and takes responsibility for their maintenance, such as with personal safety equipment and car and electronic equipment rentals. In these cases, LN and EAM work together to take care of the full equipment life cycle—from purchase to retirement.
Request a free software consultation today and find out how HxGN EAM can help your business!