A new study conducted by Expedia Group in partnership with global research firm BVA BDRC examines the contribution of OTAs to the travel and tourism industry, specifically the US market, and reports that hotel bookings via OTAs will continue to rise even after the pandemic12. The study also stated travellers stay more nights, spend more on a property, and generate more revenue for local communities compared to direct hotel bookers.
Read more: The New Face of Hospitality: Creating a Contactless Guest Experience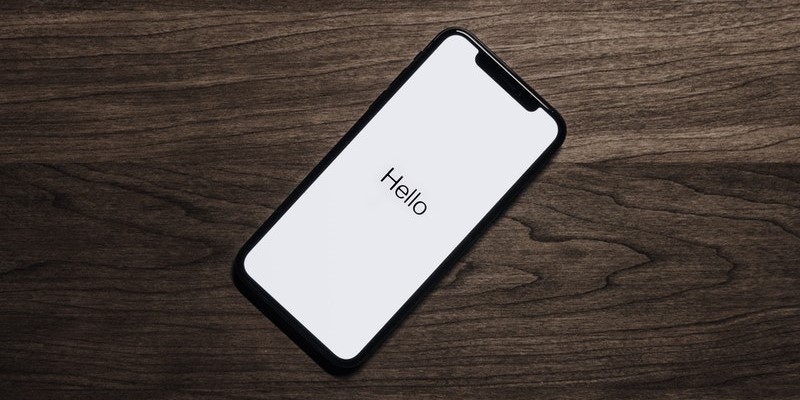 Will the direct booking war intensify post-COVID?
Unfortunately, rate parity and rate shopping have a direct impact on profitability. These combined with hefty commissions, the lack of booking and incentive transparency and brand control have made the "direct booking war" a never-ending matter between hotels and OTAs.
Nevertheless, the popularity of OTAs among travellers is undeniable as they provide price comparisons, easy-to-use interfaces, a variety of choices and loads of other benefits.
Read more: How Hotels Can Create New Revenue Streams Amid And Post Pandemic
As a vital and highly influential player in the travel sector, OTAs have evolved to cope with the changing customer behaviours and market demands. The evolution has led to the rise of more sophisticated Mobile Travel Retailers - a new breed of OTAs capable of providing addictive mobile apps to accompany travellers on every single trip.
People are getting used to connecting with friends, brands, and global networks through their mobile phones. Travellers are becoming even more comfortable with conducting research, booking hotels, and planning for their trips on this device.
Bookings via mobile have already surpassed 50 per cent in 201813. Mobiles continue to play a critical role for travellers while they already reach their vacation destination for purposes like booking a tour, ridesharing, renting a vehicle, reserving a table at a restaurant or booking in-destination activities.
Read more: Are These Common In-Room Amenities Still Relevant In the COVID Era?
The proliferation of smart devices has pushed OTAs and airlines to quickly adapt new strategies, starting with building a mobile-first design. Not only making an effort in redesigning a friendlier interface for mobile users, but OTAs belong to the Mobile Travel Retailers' group also present:
New ways of search and engagement by leveraging emerging technologies (voice search, Bluetooth, sensors, facial recognition, fingerprints, IoT, virtual reality, etc.) to inspire travellers during their search for a new vacation destination.
A virtual assistant (the travel agent), who is not only well versed about locations that travellers are interested in but is also available to answer travellers' queries during their trips, connect them with hotels and assist them from booking to payment and more, thus creating a hyper-personalised experience.

User-generated content to serve potential customers, who are yet committed to purchasing but eager to explore different places. The user-generated content can also service customers to keep engaging with the app to learn about new destinations, thus inspiring them to plan for their next trip.
It is not an understatement that this particular type of OTA will disrupt markets with their unique service offerings. Modern OTAs will become a reliable and influential companions for guests before, during, and after their trips. With high mobile penetration, Mobile Travel Retailers possess endless opportunities to engage with travellers, upsell, cross-sell, create and maintain customer loyalty, and more.
Vamoos – the travel app that adds wow
At the end of the day, OTAs need to find hotels and hotels need more content and adequate technology to deliver the ultimate travel experience both online and offline.
Vamoos was born to present all needed information in one single app while adding excitement and enhancing travellers' experience when they reach their destinations. Additionally, hotels can make the app as personal or as generic as desired based on the information clients want. The app can operate in offline mode to never disrupt the user experience.
Vamoos is a valuable partner for hotels looking for ways to maximise their visibility online and on mobile, increase their rebooking rates, and maintain customer loyalty.
Documents: Centralised storage where hotels upload all necessary documents (boarding passes, confirmations, reservation details, etc.) in PDF or URL format to provide easy access for guests anytime, anywhere.
Messaging system: Get in touch with guests regardless of their location or time and send personalised messages, ask for feedback, inspire them to book for their next trip, and support guests when in need.
Customisable mapping: Empower guests to explore local places with a downloadable and customisable map, which include points of interest, and driving directions.
Inspirations: Recommend places for guests to explore, promote the latest trip packages to boost sales and rebooking, schedule to send push notifications to guests, or encourage travellers to speak directly to hotel employees via the "contact us" button.
Quotation tool: Instantly share trips and package quotations with guests using the desktop version of the app.
Itinerary builder: Quickly craft branded and professional-looking itineraries that are inspiring and revenue-driven to email to guests, print out, or open for viewing and share on the app.
Branded phone and web app: Build brand awareness by displaying the hotel's logo on Vamoos home screen or create the hotel's very own version of "Vamoos-like" mobile app, which is available in both App Store and Google Play Store.
Social media: Every part of Vamoos app is shareable on any common social network, a highly powerful tool to encourage guests to easily and instantly share every moment of their trip to friends, family, and to the entire social network.
TRG International is proud to offer Vamoos and its solutions to any clients looking for a trusted partner during their digital transformation journey. Businesses will not function as "normal" post-pandemic, and the time for hotels to become agile, innovative, and sustainable is now.
For the past 20-plus years, TRG has been providing and implementing hospitality-specific solutions to more than 1,000 clients in over 80 countries. We can help you and your hotel business to unlock unprecedented opportunities, overcome challenges and meet complex regulatory requirements of the hospitality industry.
This is the last article of our multiple parts series about "Unmasking the New Face of Hospitality" where we will discuss in-depth the various contactless technologies and opportunities for establishing new revenue models.

Read the complete series here: Part 1 | Part 2 | Part 3 | Part 4
Are you ready to tackle the new world with confidence? Discuss your concerns and visions with our experts today!