Talent Management is a useful tool to recruit, retain and develop the most talented and skilled employees available in the labour force. It covers all processes and systems involved in maintaining and developing a high-level employee.
However, many organisations are hesitating to use talent management, mostly due to finance causes. Of course, everything has its pros and cons, but if you have a deep understanding of Talent Management systems, you will see the pros definitely overweight the cons.
Read more: Companies' Views on Talent Management (Part 1)
Reasons to apply a talent management system
If your organisation's HR department is trying hard to track the employee's lifecycle and the results are not positive, maybe it's time to apply talent management solutions.
Here are five reasons why talent management systems are needed: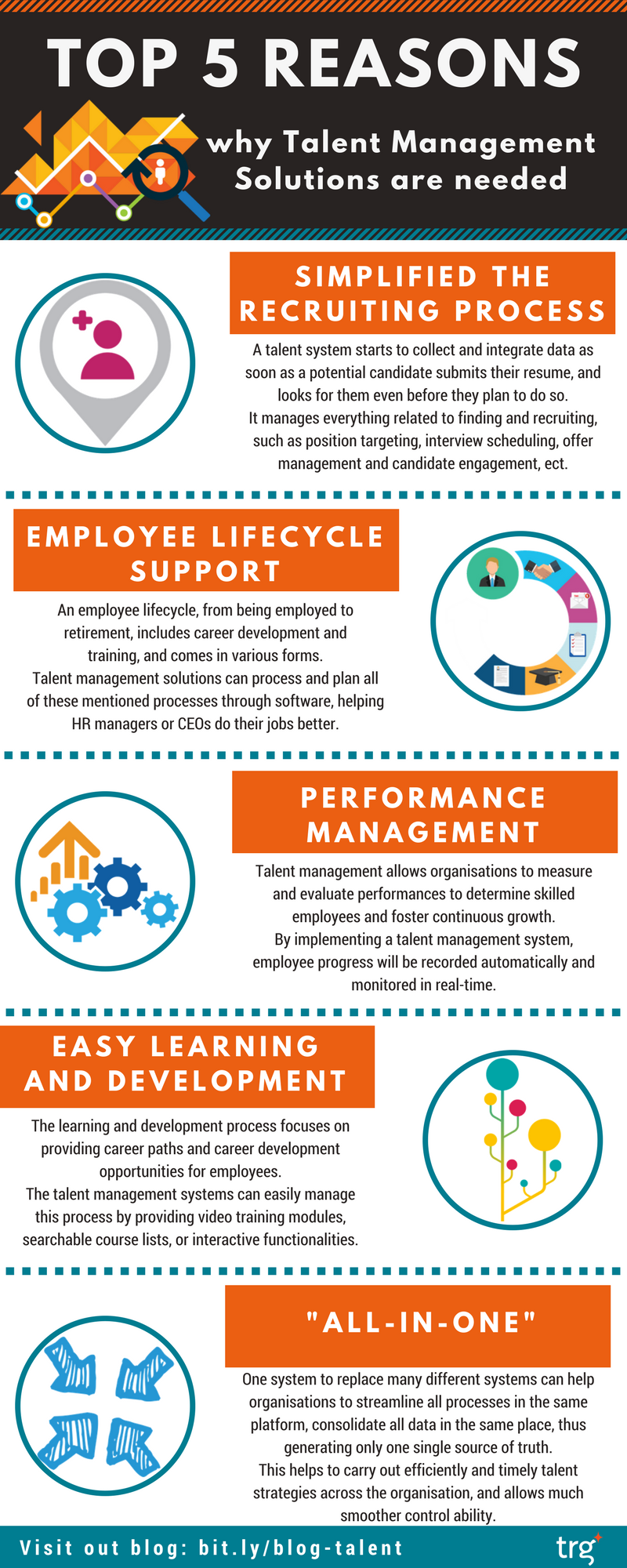 In urgent need of Talent Management Solutions?