When it comes to selecting the most suitable company to work at, employers need to be aware of what benefits the employees are expecting from them. Typical elements, such as salary, are not as attractive as it used to be anymore. According to the new CareerBuilder's 2017 Employers of Choice Survey, employee's concern has widened to other factors when considering ideal employers and suitable jobs.
"Employers of Choice" is a prestigious online survey conducted annually by CareerBuilder Vietnam for the purpose of assessing and analysing the Vietnamese workforce and the employment status. The result is a list of factors that make up an ideal employer as well as the factors that influence employee's decision to choose a job.
Read more: 4 Steps to Building a Great Company Culture from Ground Zero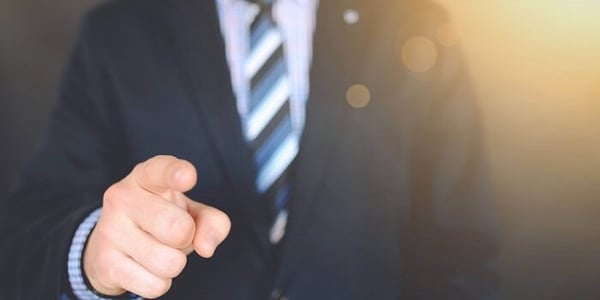 Features make up an ideal employer
CareerBuilder's 2017 survey witnesses major changes in employee's views and criteria when defining the perfect employer to work for. Terms like career prospects, working environment, and company prestige have gained awareness and becoming more important to Vietnamese workforce over time.
From the employee's point of view
There's a shift in employee's priorities when it comes to selecting their dream workplace. Long-term development attribute of the job becomes more important than mere monetary benefits. Although information about their salary is still one of the top concerns when comparing between employers.
According to the result, in the top 5 reasons that affect an employee's choice, there are 2 qualities relating to company culture. Proving that employees are now paying more attention to their working environment. Company culture – a term that is not new to employees, is becoming the key characteristic regarding of workplace choice.
Read more: Creating a "Team Spirit" in Your Organisation
From the employer's point of view
As stated in the report, it is crucial for employers to pay attention to the physical benefits of their employees like career development opportunities, fair and diverse working environment. This is a surprising result since other features - the prestige of the company and travel opportunities have much lower importance to employees.
This also means that it's time for employers to put more effort into building up their company culture and promote positivity in their working environment, which will position your company as a top employer in the market. Hence, significantly improves your chances of candidates seeking out opportunities with your company versus you having to seek out talent.
Read more: Professionalism in the Workplace – Do's and Don'ts

Attributes of an ideal job
Parallel to the key features that make up an ideal employer, what matters to the employees in terms of professions is more than just the offered salary. The highest rated factor of an ideal job used to be how much it pays, followed by promotion opportunities and salary rate from the job. There's a transition in candidate's favours, they are now paying more attention to the long-term benefits and development in their career, plus, company culture is also taken into account.
Read more: Companies' Views on Talent Management (Part 1)
This outcome suggests that companies should invest more in building an image and identification of their working environment. As stated by Mr. Bui Ngoc Quoc Hung, CareerBuilder's CEO: "If you want to achieve a more sustainable success yet you are struggling to attract and retain talents, employers need to change their perceptions of the employees. Do not just requires a lot from the employees, give them the impression of the job you provide, show them that this is the opportunity they are waiting for! Put yourself in the candidate's shoe, speak the same voice, and build the career ladder together. When both sides understand each other well, 'giving the right person the right job, and vice versa' is no longer a difficult problem. "
Looking for better ways to maximise your current talent management strategy? Talk to our experts by requesting a completely free demo today!