In previous blogs, we have identified what the qualities of great leaders are - how to develop them is a whole other question. We will discuss the three phases both employees and managers have to go through to develop great leaders.
Read more: An insight to leadership in the age of disruption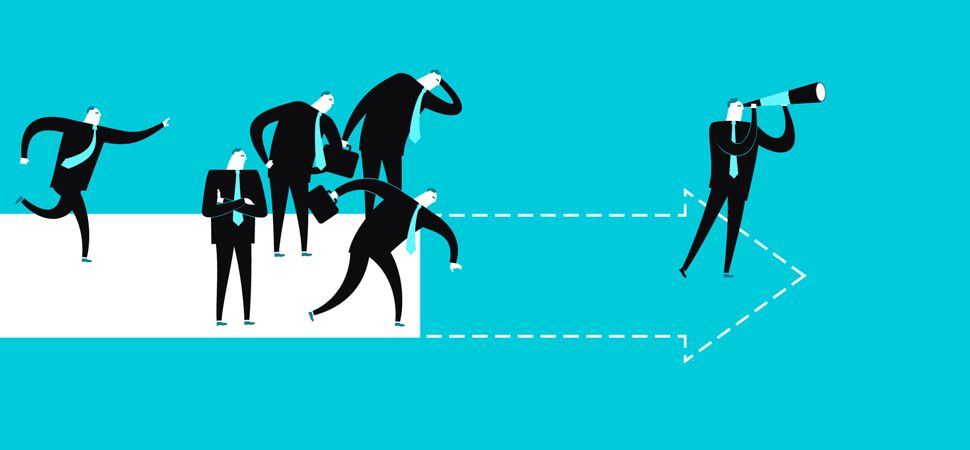 3 Phases of developing great leaders
Phase 1
This is termed as the 'what' phase, what is the information that employees need to obtain in order to move through leadership development. The guide on what activities they should be doing, or should be changing, to climb up that leadership ladder.
To build the competencies that are necessary for the needs of the company, this includes developing cognitive and social skills, learning to be tactful in communications and seeing things from others' perspectives.
It is essential to be conscious of the new skills needed and to make use of previous skills. When this is recognised, the potential for employees is built to develop a leader.
Assessments provide objective and valid information during this phase. A key leadership assessment method is the 360° feedback, an assessment which focuses on other perception about the employee's leadership effectiveness.
As mentioned in earlier blogs, the role of 360° feedback assessment has significant benefits and is effective in developing great leaders. Utilizing this method gives companies a boost in leadership development and in identifying a potential employee.
Infographic: 5 Simple Habits to Upgrade Leadership Skills
Phase 2
The next phase is to consider what the assessment reveals, done so by the interpretation of the reports. A common strategy in companies is to use a 360° feedback assessment for leadership, team management or to develop personal leadership capacity.
The feedback recipients gain insight into how others perceive them and have an opportunity to adjust behaviours and develop skills that will enable them to excel at being a leader. This enables employees' development as the assessment reveals unbiased insights from others of the potential's leadership capabilities. The process gives people an opportunity to provide anonymous feedback to a coworker they might otherwise be uncomfortable giving.
Read More: Which Method is right for your Enterprise
Phase 3
So now that we have shed light on the tool's appropriateness to recognise leader potentials within an organisation, the third phase termed 'now what' is essentially how to use the feedback gathered effectively, where both employees and managers identify steps that head towards the leadership development goals.
Developing from within rather than hiring an external talent of good thinking for your organisation, it's important to establish a close relationship to help employees follow the development plan in place. Leadership is a learned skill that is seen throughout the day-to-day interactions of others, the assessment is only as effective as the amount of effort employees put into the next steps.
The 360° feedback tool is effective as it not only measures leadership behaviours but offers a plan toward further development even though it is entirely dependent on the individual understanding. The information should be in a form and language they can understand and communicate with others, a common leadership language.
However, it is not a one size fits all, so how effective or useful this will be is up to the company. Many companies already have competencies in place that they use as pointers to determine whether an employee is high-potential, and as a result, a customisable narrative that you can use to ask others about the true behaviour and weakness of a potential leader is more beneficial.
Read More: Mistakes when using 360-degree feedback
So those are the phases in developing great leaders, through effective leadership assessment tools, we can pinpoint and build-upon those employees with leadership qualities and potential.
Great People Inside – GR8 360°
Now that you have become familiar with the 360-degree feedback assessment and that it benefits in long-term development of potential leaders, a recommended TRG product is Great People Inside's GR8 360°. This product provides talent management solutions in both Leadership and Training & Development.
Using a survey that takes on average 30 minutes, it solicits feedback on employee performance from several different sources: from managers, from peers, from reports to provide insight help for employees to improve their performance.
Use GR8 360° for when your company is prioritising the development of your future/current leaders' competencies, skills and behaviours, and are looking to identify talent and potential leaders and/or applying a leadership development program. Successfully normed in Vietnamese, GR8 360° harnesses your employees' strengths, interests and skills to continuously grow your company.
We recognise your company has specific competencies and a unique vision, and to support this, TRG offers a custom skills-based assessment, a customisable solution that best fit your issues and needs.
Companies can create one through a simple choose-and-pick exercise in GR8PI library which consists of 100+ dimensions that can measure specific traits in individuals. With the right combination, they can be even more powerful in predicting more complex behaviours and tendencies for a potential leader.
TRG also provides unmatched support from the consultant team, going the extra mile to ensure every project goes as expected and offers one-on-one briefing as a follow up after the customer has used the product.
To reflect your company's culture, values and specific requirements that will result in employees motivated to reach their full potential, discover what TRG Talent can do for your company.