Being a small business owner, you perfectly know how important it is to choose a right marketing strategy. There is no entrepreneur who would not be happy to expand his customer base or grow his brand's awareness. However, sometimes it happens that your marketing strategy does not work for your small business, even if you do everything possible to make it right. Why does it happen so?
The point is that your marketing just for the sake of marketing itself can't bring you positive results. Unfortunately, there are 5 marketing mistakes every second businessman makes, and such mistakes can hurt your business so much. Is it possible to avoid them? Yes, a solution can be found here; the main thing is to know all these mistakes and try to avoid them.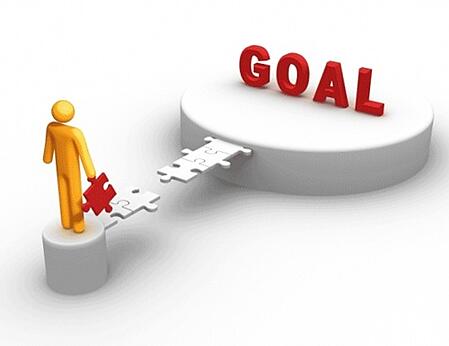 Mistake #1: You do not measure anything
Even if your business is very small, you should always measure your possible success and think of how this or that marketing strategy will work for you. Set exact marketing goals and choose marketing strategies which will work for each goal perfectly. Unfortunately, many businessman do not understand the consequences of every strategy: they just try it and make it work on its own. Do not do that: you should measure every risk and decide whether this marketing strategy is REALLY worth trying. Otherwise, your business may be hurt so much.
Mistake #2: You forget about your customers
It is clear, that every businessman thinks on expanding his customer base, as many clients are always better for a business development. So, you spend all your time and money on advertising and your business promotion. But what about your current customers? Do you remember about them? Even if a person has bought your goods or services already, there are still many ways to stay in touch with him: use e-mail for example. Thank your current clients, send them newsletters. But make sure that such letters do not look like spam, and contain relevant and useful content.
Mistake #3: You do not call customers to action
Yes, you advertise your business, services, and website to attract as many potential clients as possible. But what do you want your customers to do at your website? The simplest marketing strategy to use is to call your clients to action, so, do not forget about it. Should them subscribe to your newsletter? Ask them about it with the help of special button. Do you want them to sign up for any promotion? Let them know about it! If you do not help clients find you and your business, they will hardly find you themselves.
Mistake #4: You always talk about yourself
Many small business owners suppose, that their customers are interested in everything that happens to a company. For example, you have won an award. Sure, you are happy, and you want to share this good news with your customers. Are you sure they really care of that? The biggest misunderstanding that may appear here is the fact you and your clients do not have the same values.
So, your task is to sell solution, not products or services themselves, that is why it is always necessary to make a small marketing research in order to know your customers' views and preferences. Focus more on them, and less on yourself.
Mistake #5: You do not use social media right
We all know, that social media can be a perfect tool to promote your business for free, but a simple Facebook page and a few tweets are not enough for your small business success. You should understand that such a complex tool as social media marketing should be used in a right way; otherwise, it will harm your business much more than help it.
Social media strategy is needed here. Make a plan! Do not just post some messages to Facebook or Twitter, but use a research to know where your potential customers can be met online, and organize your relevant presence there. Never spam, share useful information only, respect your online friends, and you will never lose them.
Do not think of your business being just SMALL. No matter how small it actually is, you should always use effective marketing strategy to promote and make it successful. Avoid five most common mistakes described in this article, and your chances to become the owner of a really profitable business will definitely increase.
About the author

Alex Strike is a big fan of writing and reading, and he currently works on Essay All Stars - a website that helps all students find their perfect pieces of writing to reach their academic goals. You can contact him via his Google+ @Alex Strike.