2016 marks 15 years of successful partnership between TRG International and RMIT University. Since RMIT opened in Vietnam, TRG has offered its students internship opportunity which serves as a direct pathway into the IT industry. Currently, TRG is one of the largest employers of RMIT graduates.
Sharing in the interview with RMIT in celebrating this milestone, Rick Yvanovich – Founder & CEO of TRG International said: " We have taken interns from literally every graduating year since RMIT opened in Vietnam and some of them are now senior managers in TRG... We helped start it and we will continue to support it and nurture it."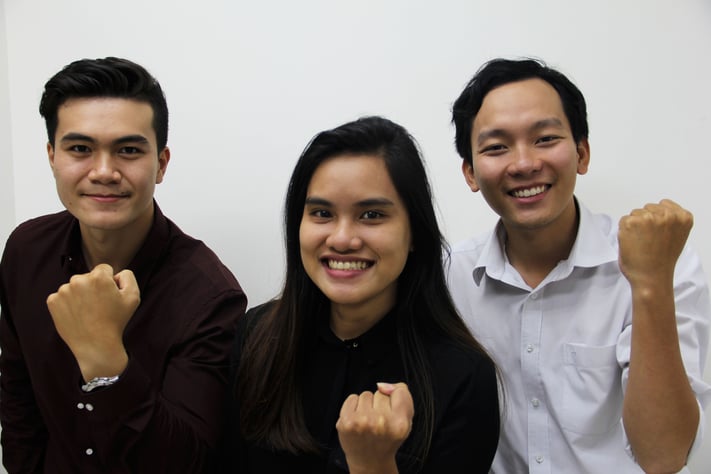 RMIT Vietnam interns at TRG (from left): David Mechin, Nguyen Huynh Anh Ngoc and Nguyen Cao Trung

Some of RMIT interns at TRG also joined the interview to express their appreciation on valuable lessons they learned during their internship. By entrenching interns in TRG's working practices, the internship program helps them to improve soft skills while developing a clearer picture of their career path in the future. The Kaizen culture is also mentioned as one of the most outstanding values at TRG which encourage a can-do attitude of employees.

You can read the full interview in RMIT University's website here.