On June 20th, TRG International held the seminar with the topic "Cloud - Why Cloud?" at PJ's Coffee Sala, with the participation of Mr. Thanh Nguyen - Cloud Services Director of TRG International, and many attendees who interested in exploring the different ways to get started on the Cloud Enablement journey right away.
Mr. Thanh started the talk with the question "For you, what is Cloud?". It turned out, many of our attendees perceived Cloud as an add-on function, but in fact, Cloud is a business model. To simply put, using Cloud Computing means your organisation's computing power will be hosted by a third party and reside "in the cloud".
Read more: TRG Talk – Cloud - Why Cloud: Solve real problems, provide real solutions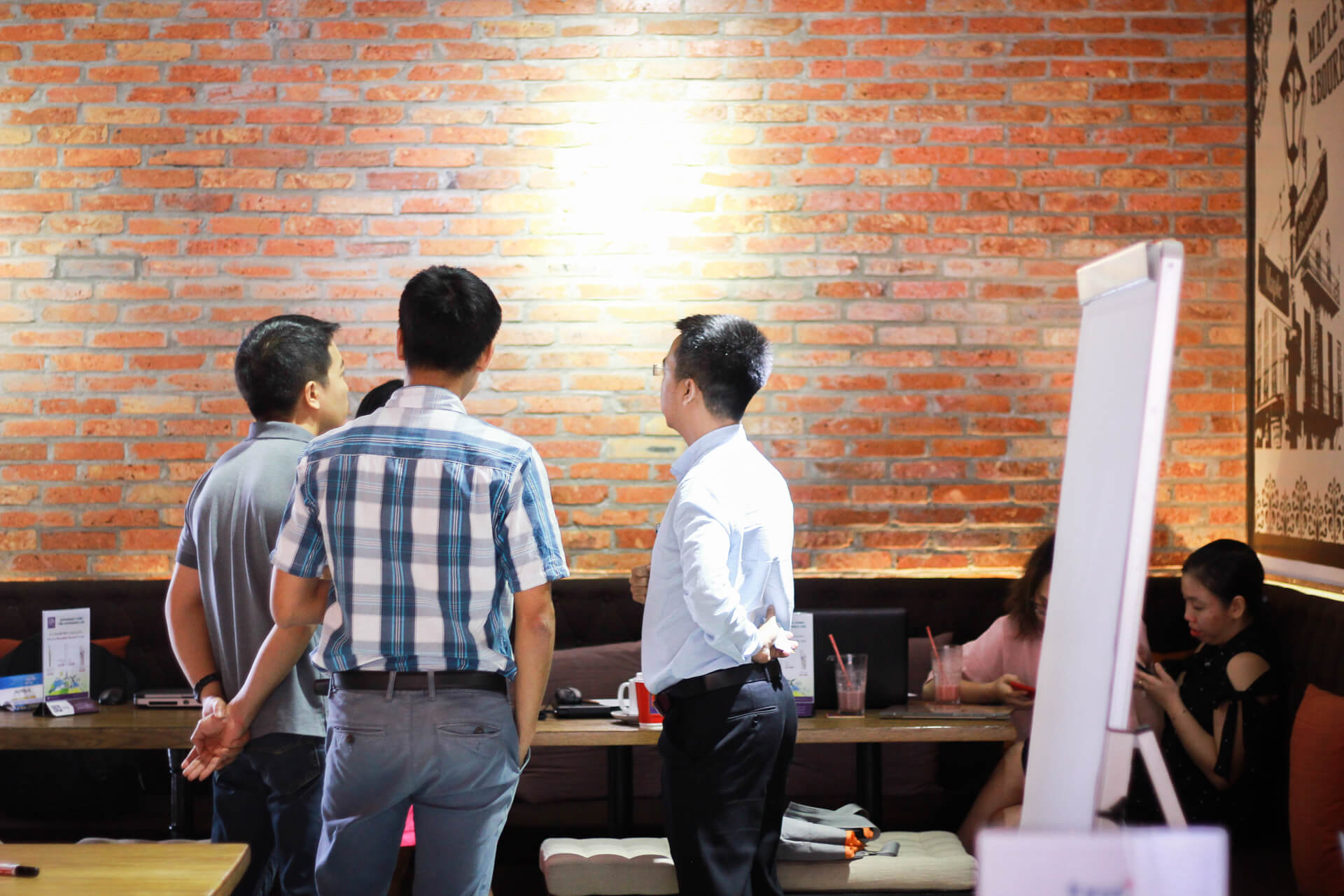 For example, during the World Cup season, VTV Go uses Cloud Computing to meet all their clients' demands of wanting to watch the competition on vtvgo.com. VTV Go only pays the fee for 6 hours per day (which are the total time of 3 football games), and still for have enough main servers to meet demands. This means with Cloud Computing, you will get exactly as much space as you need, and will not be charged for any excess capacity that you don't use, thus, it also helps your business to save the money.
Read more: AWS-powered infrastructure benefits cloud ERP
So what are its other advantages? Cloud Computing is a fast, simple and fuss-free option as organisations are no longer have to worry about storage and power. Besides, all operating systems in the Cloud are closely monitored and managed by a third party to prevent any potential threat from the outside. Therefore, all errors in the system are controlled and blocked by this third party. Additionally, frequently updated system and tight controls are key to ensuring that the data in the system are secured.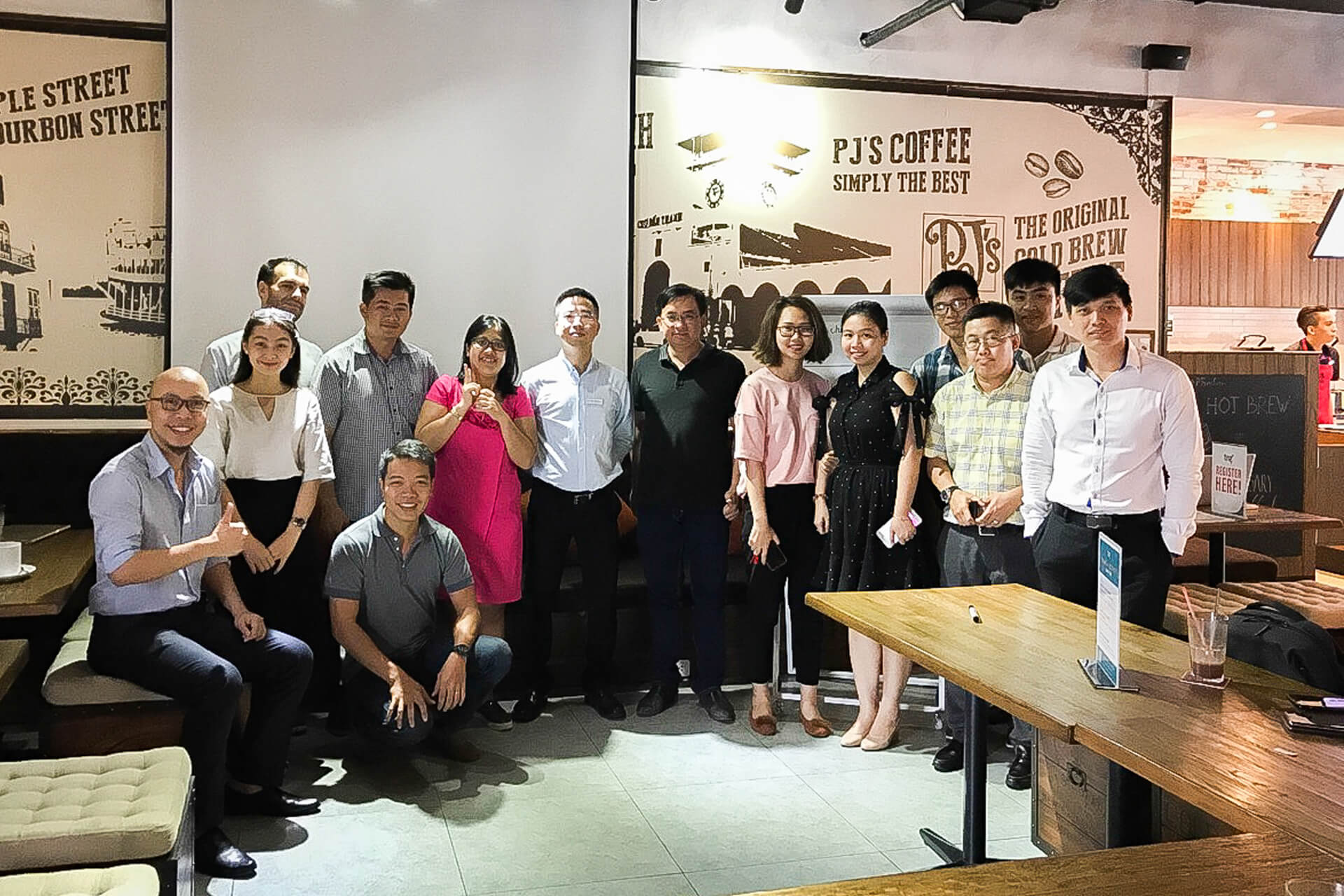 About TRG Talk
TRG Talk is a series of events co-organised by TRG International and PJ's Coffee Vietnam. The seminars offer anyone who participated an opportunity to gain valuable insights and discuss the latest trends in the IT industry, the rising and upcoming notions in the HR world, and various tips for improving your project management skills.
About TRG Talk - Cloud
You have probably heard about Cloud Computing not once but multiple times. Whether you are new to this concept, or you are already an expert, anyone can definitely gain something from our informative TRG Talk: Cloud, Why Cloud?
This monthly event will feature various Cloud Computing and Technology experts to sit down and interact with you about Cloud Computing myth. Through the seminar, we hope you have obtained the needed information on building a stronger, better IT infrastructure for your business.
"TRG Talk: Cloud, Why Cloud?" is held every third Wednesday of the month.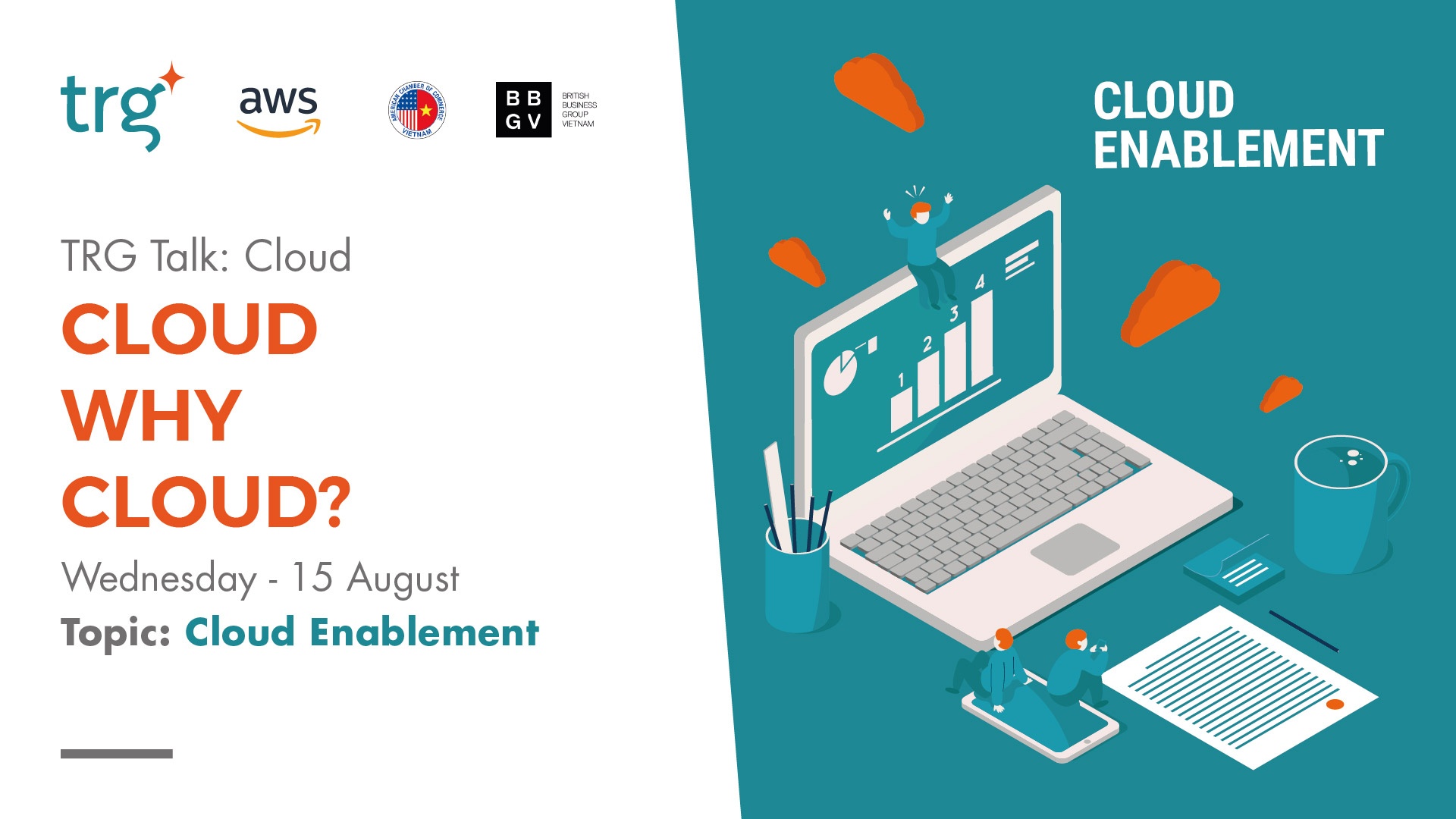 What is the cloud? Where is the cloud? Are we in the cloud now? The term "cloud computing" is everywhere. You are probably using some forms of cloud computing right now without even realising it.
In simple terms, cloud computing enables users to gain access to software and applications wherever they are. Issues with storage or power are eliminated as they are taken care of by a third party, thus, allowing users to just sit back and enjoy.
Join TRG Talk - Cloud today to discover the hidden aspects of cloud computing and embark on the Cloud Enablement journey right away. Sail along with you are Cloud experts, Mr. Lex Nguyen (Territory Manager of Amazon Web Services Vietnam) and Mr. Thanh Nguyen (Cloud Service Director, TRG International).
Furthermore, don't miss your chance to receive TRG's whitepaper written by our experts: Why smart CFOs are moving to the cloud. Don't hesitate and Reserve your seat today! Don't miss your chance and Sign up now!
This event is limited to the first 20 people and FREE entrance, so hurry up and grab your seat!