Technology is still developing at a fast-moving pace, some has positively changed the way hospitality operates. However, it's challenging for Hotels, service providers and hospitality-related services to keep up with these rapid changes and innovation. If you don't want to be an outsider to these technology changes impacting the hospitality industry, then read these top 5 technology inventions:
1. Cloud / SaaS (Software as a Service)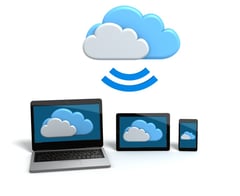 Software delivered as a service aka SaaS or Cloud, has become popular in multiple industries and it uptake appears to be accelerating. There are 2 overall drivers for this global phenomenon. Firstly, the investment is perceived to be low since there is no need for any hardware investment or all of the associated full-time, in-house IT staff. Secondly, businesses don't want to get overly bothered with IT-related concerns, so they can focus on their core business and services and the day-to-day business.
In the Hospitality industry Distribution by its nature has for a long time been SaaS but other areas have also been moving to SaaS / Cloud across multiple disciplines such as HR, CRM, Procurement, PMS, back office accounting and POS.
Hunley Hotel & Golf Club has moved its Hotel Property Management System to the cloud because of those reasons: reduces the administrative and IT burden of hosting; reduces onsite application maintaining; offers lower upfront capital expenditure and an easier way to get regular upgrades to the application to ensure it is always up-to-date.
The switch from on-premise to Cloud / SaaS is changing the investment dynamics of solutions but also is changing which solutions a property uses and how such solutions are deployed and maintained in the absence of fewer or any in-house technical expertise.
2. Mobility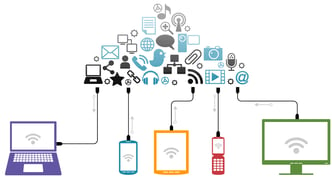 With more than 6.3 billion mobile devices in the world today, it's not a surprise that such devices are becoming the critical tools right now. To capitalise this there is literally an invasion of mobile technologies to cover all the different devices especially tablets and smartphones, and the Hospitality is no exception to this revolution.
Traditionally, Hotels use old-fashioned and (overly) manual registration processes, which do not match well with today's mobile world. By incorporating mobility innovation, Hotel team members can now "meet and greet" guests anytime and at any location and have up to date guest data via their devices.
Mobile check-in, spa reservations, restaurant bookings, engineering requests, and all manner of reporting is now a click away and always in your pocket. This means that the guest experience is much improved and your people can spend even more time interacting with guests to give them an even better experience.
The other major side of mobility is how guests make an Hotel booking. This has grown from 2% in 2011 (US$ 2bn in USA) to 25% in 2013 (US$13+bn in USA). PhoCusWright has predicted this number to exceed US$ 40bn by 2015 and represent more than 20% of bookings in Europe. SO if you're Hotel is not mobile you are going to miss out on a lot of bookings.
3. Social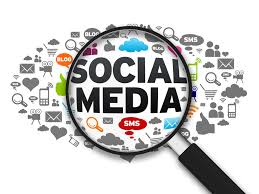 Social media has changed the way people communicate. It's become a preferred and inexpensive marketing tool to help businesses communicate with their customers. It's not just Trip-advisor … People engage in travel-talk, Foursquare, Facebook, Instagram, and post their status, write favourable as well as critical reviews, take pics of your hotel (both the good and the bad bits) and get your hotel to appear in the internet for free, whether you want it to or not.
Rich NewMan, general manager of Gainey Suites Hotel said that thanks to social media, Hotels have more freedom in creating online promotions. With a booking link from social media, the traffic coming to the main Hotel website has increased driving more reservations. In the case of InterContinental Hotels Group, their mobile brand websites and their IPhone App generated $2.5 million in additional revenue in 2010, and significantly more in the subsequent years.
4. Personalised system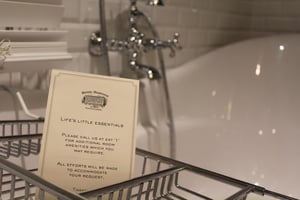 Who wouldn't like a personalised experience: welcome messages, fruit baskets, cookies, welcome drink, cooling towel and flowers in the room. More Hotels are now doing this, making customers who travel a lot beginning to expect it!
But rather than randomly doing this, going one step further to uniquely tailor this data to individual customers and capturing it all with the Hotel systems is the nirvana Hoteliers seek.
A case in point is the story of a housekeeper overhearing a girl tell her father, "Wow, we have such a beautiful fireplace. It would be great to have some marshmallows." On returning to their room later that evening, there was a basket full of all the goodies required for toasting marshmallows on a real fire with a note 'we heard you like toasted marshmallows – enjoy' – it made the visit very special for that family on that occasion and on their subsequent ones since the Hotel now had a loyal customer.
This and other customer information creates a wealth of customer data which can be used to help personalise and make every visit a special.
5. Integration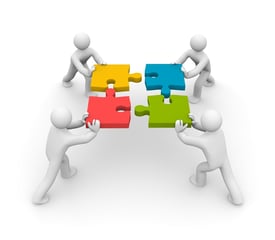 Hotels have to manage multiple functional areas: rooms, F&B, gym and spa. Each typically can be operated via different software systems, creating a cumbersome and messy system. Integrating these systems will enable more comprehensive information management, faster reporting and a truly comprehensive view of profitability.
Additionally, the integrated system also offers "revenue management" opportunities across all areas. Critically it aligns the marketing-based personalised offering with the financial outcome of the revenue secured.
All these technological trends have already brought a huge change to the Hospitality industry. These changes have created a new definition in hotel management and brought plenty of advantages to this industry. Catching up with these trends will definitely help you stay competitive within the industry.
How can your hotel chain significantly improve revenue management? Download our whitepaper below and find out!