In today's fast-paced business environment, time is money. Companies that spend valuable resources on manually managing their own financial management and accounting software are at a disadvantage compared to those that have adopted SaaS-based software.
With the latter, businesses can focus on what they do best, while professionals handle the technical details. By implementing SaaS financial management and accounting software, companies can avoid the risks and costs associated with managing their own hardware, backups, upgrades, and security.
This not only frees up time and resources but also ensures that businesses remain competitive and agile in an ever-changing landscape.
Read more: Fundamentals of Cloud | Public v Private, SaaS v Hosted, Multitenancy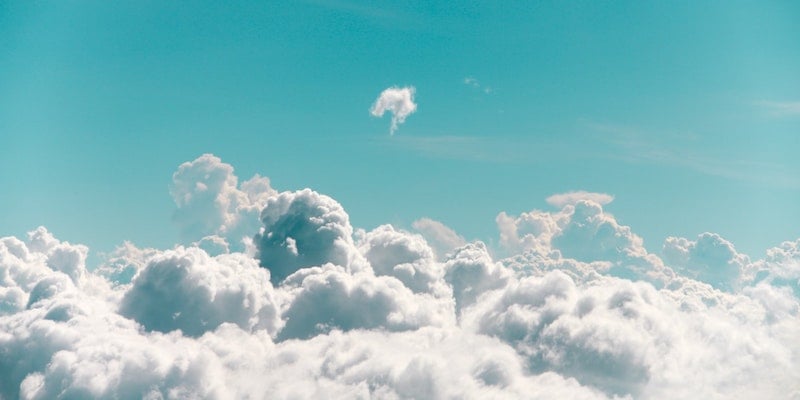 Why do growing businesses need SaaS financial management software today?
Scalability
One of the significant benefits of cloud-based software is the ability to get new solutions deployed quickly, with the flexibility to add new applications as needed. This can be a game-changer for businesses that want to stay competitive and responsive to changing market conditions.
SaaS financial management software is designed to scale and handle the increase in the number of transactions as businesses grow without the need for additional hardware, physical data centres, or new systems.
The solutions can be customised and configured to meet the specific needs of the growing business or to adapt their financial processes to meet changing market conditions or regulatory requirements.
The solutions are also flexible enough by enabling businesses to integrate with other systems, such as CRM, ERP, HR, etc., providing a more holistic view of operations and enabling better decision-making.
SaaS financial management software like Infor SunSystems Cloud has the capability to support multiple currencies and languages as well as a dynamic user management capability, which enables businesses to operate globally and expand their customer base beyond their local market, maintain compliance, and minimise unauthorised access.
Being in the cloud also enables businesses to keep up with the latest technology trends. These solutions offer automated updates, which means that businesses can benefit from the latest releases immediately.
Additionally, disaster recovery is improved with less potential downtime, and performance is optimised with automated hardware scaling.
Similarly, localisations and feature updates can also be rolled out frequently and readily available for end users to use with minimal to no downtime and without major interruptions during their daily operations.
Read more: The Role of Financial Planning in Recession-Proofing Your Business
Increased efficiency with enhanced visibility
SaaS software offers more than just cost savings; it has the capability to automate many manual processes, resulting in faster transaction processing, reduced errors, and more time for employees to concentrate on strategic tasks.
Additionally, SaaS financial management software provides a centralised platform for businesses to manage their financial data, thus reducing the need to switch between disparate systems or multiple spreadsheets.
Businesses can also benefit from the insights gained from reporting and analytics capabilities that SaaS financial management software brings to instantly get updated on their current financial performance and make more informed decisions. This competency is especially valuable in today's dynamic and rapidly changing markets.
Collaborative workflows are made possible with the right solution, allowing remote team members to work together in real-time on financial processes like budgeting, forecasting, and financial analysis. By ensuring that everyone is working on the same data, this can enhance efficiency and decrease errors, ultimately leading to better decision-making.
Read more: Infor OS – The Foundation of Future Enterprises
Undisrupted services
SaaS financial management software is engineered to provide uninterrupted services through a sophisticated network of interwoven security measures, ensuring the high availability and reliability of the software.
With a robust infrastructure comprising redundant servers, storage, network connectivity, and backup and disaster recovery systems, the software is monitored around the clock for performance, availability, and security issues.
Suspicious activities are immediately alerted to the support team, and the software is regularly updated with the latest security patches and bug fixes. Routine maintenance activities, such as database optimisation and server upgrades, are also performed to ensure optimal performance.
The software is designed with security in mind, implementing best practices for data encryption, access controls, and vulnerability management, thus preventing unauthorised access or data breaches.
By adopting these measures, SaaS financial management software can provide undisrupted services to its users, even in the face of unforeseen events such as hardware failures, natural disasters, or cyber-attacks.
Read more: What is Cybersecurity? Everything You Need to Know
How does Infor SunSystems Cloud benefit growing businesses?
Infor SunSystems Cloud is a SaaS financial management and accounting software solution that helps businesses respond quickly to opportunities, regulations, and innovation.
The new release of Infor SunSystems Cloud offers advanced tools that enable businesses to work faster, more flexibly, and more efficiently. The solution will continue to receive additional investments in new functionality developments.
Infor SunSystems Cloud automates key finance and accounting processes, such as accounts payable and invoice processing, as well as budgeting and planning. This automation allows businesses to streamline their financial operations and free up time for more strategic activities.
Moreover, Infor SunSystems Cloud provides complete integration and near-real-time analytics across the entire operational platform. This integration enables businesses to make data-driven decisions quickly, which is crucial for responding to changes.
Read more: A Comprehensive Overview of Infor SunSystems Cloud Core Modules
Infor SunSystems Cloud also offers enhanced business process workflows and collaboration to help streamline workflows and enable collaboration so users can work more efficiently and effectively.
Not to mention, Infor SunSystems Cloud is designed to be flexible and scalable, which means that businesses can adapt quickly to changing market conditions and regulatory requirements. The solution is built to support global enterprise growth, offering localisations and new features for collaboration, making it easier for businesses to meet local reporting requirements.
More important, Infor SunSystems Cloud is continually investing in new functionality development. This means that businesses can be confident that they are using a solution that is up-to-date.
Innovative features and modules are a hallmark of next-generation financial management solutions. They not only address financial pain points but also allow businesses to stay ahead of the competition.
As an Infor Gold Channel Partner, TRG International offers comprehensive implementation services to companies of every size and industry looking to upgrade their financial systems. With an impressive record of customer satisfaction, proven success, and a team of SunSystems experts, we are dedicated to helping your business shine.
Transform the way your finance team works with the right solution today!