Infor is a leading provider of business application software with more than 73,000 customers, recognised for providing specific functionality to the hospitality industry, speeding up deployment through built-in reports, graphs and key performance indicators (KPIs). At HITEC 2015, this business application giant announced the great effort and plans for its hospitality division.
In particular, Infor d/EPM for Hospitality is designed with the advanced functionality to help implement and facilitate analysis. Another great feature is Office Plus which integrates directly with Microsoft Excel.
That's the reason why there is no surprise that some of Infor d/EPM for Hospitality's famous clients include Wyndham Hotel Group, Kempinski Hotels, Auberge Resorts, Intrawest Resorts and Hard Rock International.
Read more: Automating financial forecasting for hotels with cloud-based systems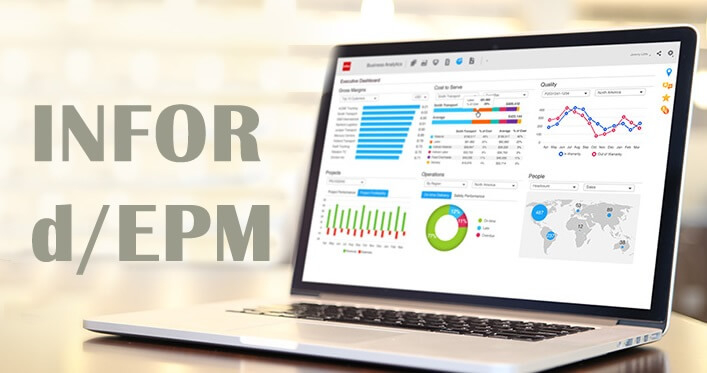 Some noticeable features of Infor d/EPM
Infor d/EPM for Hospitality is a good choice for companies looking for an agile yet powerful BI platform. It is equipped with specific modules designed to help restaurants and hotels to get a greater return on investment by reducing costs and minimising the needs for customisations.
With the ability of forecasting, planning, profit and loss predicting and the flexibility to manage and group multiple properties, Infor d/EPM can help hotels monitor their performance better.
Also, Infor d/EPM can integrate with other Infor products such as SunSystems, HMS and EzRMS through Infor ION® application software. This connection allows automated real-time aggregation of data, helping hotels to navigate the demand cycles more efficiently.
In addition to traditional performance management, Infor d/EPM also provides an capital planning function to track costs, create detailed budgeting scenarios that allow hotel organisations to see the risks and the potential impact of an action to choose the most cost-effective option for the business.
Read more: A Simple Guide to Enterprise Performance Management (EPM)
Furthermore, Infor d/EPM for hotels offers the ability to consolidate and learn critical information from source applications through contextual analysis built on the individual challenges of the hospitality industry. With specialised in-house functionality, Infor's customers will enjoy a cost-saving experience that involves both initial deployment and long-term usage.
How Infor d/EPM can help
Hotels organisations, from small to a global scale, can use this Infor platform to track occupancy, average daily rate (ADR), revenue per available room (RevPAR), social media reputation scores and the overall performance compared to competitors. These insights allow identification of market trends and areas needing improvement within the organisation. At the same time, the core of the platform is also designed to help streamline the opening of new hotels and restaurants, accelerate deployment, and create a flexible environment for performance management.
Read more: 9 ways to increase Hotel Profits
In addition to products for hotel operations and revenue management, Infor also offers a variety of applications for the front and back-office to achieve greater business goals. For example, Infor HCM applications, including Infor Talent Science and Infor Talent Management, are great tools to recruit more qualified candidates to optimise the employee performance. Meanwhile, Infor SunSystems has the ability to close books quickly and capitalise on real-time reporting and analysis.
Read more: Data Lake on Infor OS
We have just gone through some highlight features of Infor d/EPM for Hospitality and have a general picture of how it benefits hotel organisations. Of course, everything needs to be planned carefully before putting in action, but with all the mentioned functions and abilities, Infor d/EPM is still worth trying.
You're looking for Hospitality Management Solutions? Let us help!