Automation has long been a prominent trend in manufacturing and a critical driving force behind increased productivity and reduced cost. A new revolution of robotic technology is arriving and will shape the future of the manufacturing sector.
A special report from Bank of America Merrill Lynch, published in November 2015, predicts that this new revolution could expose up to 35% of all jobs in the UK, and 47% of those in the US, to the risk of being replaced by machines by 2035. The report also estimates the global robotic market's value could increase from US$26.9 billion today to US$66.9 billion by 2025. And productivity could be improved by 30% as a result of these advancements.
Read more: Is Lean Manufacturing Still Relevant Today?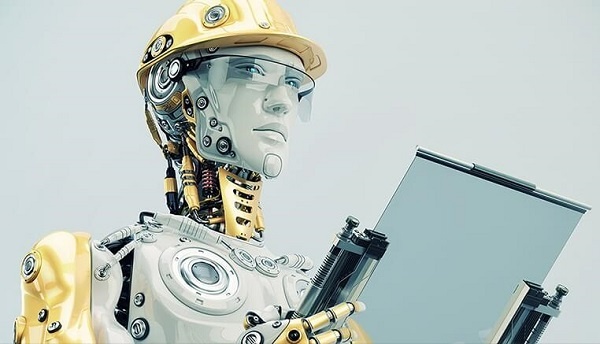 Image: CNN
Profound impacts on the future of manufacturing
The key difference between this upcoming automation revolution and the previous one is that the new generations of automated machines are able to take over not just repetitive, manual tasks but also cognitive ones thanks to dramatic advances in Artificial Intelligence (AI) and robotics technologies. In other words, they are capable of interacting with their surroundings and utilising their experience come up with their own logical inferences, as well as learning new things themselves. Armies of robots will soon replace not only blue-collar workers but also white-collar ones.
Read more: Asia-Pacific Manufacturers Spending Big on Robots
The most advanced manufacturing industries such as automotive, once spearheaded the automation revolution; now continue to be at the forefront of the new AI revolution. Some Japanese automakers are already using robots capable of working unsupervised around the clock for up to 30 days without interruption. Consequently, the number of robots per 10,000 workers in these automakers are 1,520 while the average number worldwide are just 66.
This revolution will make a profound impact on a wide range of jobs, but manufacturing workers will be among those hit hardest. Especially, this new wave of automated systems will affect not only capital or technology-intensive manufacturing sectors but also labour-intensive sectors. It will put more pressure on emerging economies, which still heavily depend on offshore manufacturing activities.
While offshoring can cut labour costs by 65% compared with employing workers in developed countries, replacing workers with robots can save up to 90%. Actually, this process has already taken place in countries such as Japan and South Korea. And as other countries follow suit, many more manufacturing jobs will be taken over by robots.
Foxconn Technology Group expects to use automated systems to complete 70% of its assembly line work in 3 years, said company CEO Terry Gou in 2015. The giant Taiwanese manufacturer, which is famous for assembling Apple's products, currently employs more than 1 million workers in mainland China alone.
Foxconn has already operated a fully automated factory in the Chinese city of Chengdu that can run 24 hours a day for a few years. Furthermore, Foxconn is making their own industrial robots at a rate of 30,000 units per year for their factories. In fact, China surpassed Japan in 2013 to become the world's largest market for industrial robots with 36,560 units sold this year and is expected to reach a sales volume of 100,000 units in 2017.
Read more: Production demand forecasting: How to do it right?
From off-shoring to near-shoring
As is the case with most multinational corporations, Adidas has moved most of its manufacturing operation from Europe to Asia, especially in China and Vietnam. The German sportswear giant now relies on over 1 million workers in 1,100 contract factories to make around 600 million units of sports shoes, clothing, and accessories a year. But now the company wants to move the production back to Germany, closer to its main markets.
This shift is expected to allow the company to better respond to consumers' demands and to hedge against the upward trend in labour costs in Asian countries. In particular, a new fully automated factory is built in the southern town of Ansbach, Germany, where solely robots make running shoes.
In the pilot phase, there will still be a dozen human workers on the ground to supervise the systems, but the ultimate goal is full automation. Unsurprisingly, Adidas plans to expand the current project to a global network of similar robotic factories. Although the company's executives insist that the new factories are not to replace the existing network of suppliers in Asia, it is hard to believe that the company will maintain 2 completely different business models in the future.
Read more: Can Manufacturers Meet Changing Demand without Sacrificing Efficiency?
According to Gerd Manz, Adidas's head of technology innovation, 74% of their sales currently come from products that were launched less than 1 year ago, and this number is increasing. Accordingly, the company hopes to achieve a time-to-market cycle of days, instead of months or years. And if it does not sound impressive yet challenging enough, Adidas also plans to develop machines that can produce highly customised shoes in its stores.
At the very heart of this new strategy is the process of full digitalisation from design to manufacturing. In particular, Adidas aims to replace machine tools, which may take weeks to configure and prepare, with 3D printing devices or other revolutionary production technologies. Adidas' 3D printers have already been used to make highly tailored shoe soles from webs of fibres for customers' exact specific dimensions.
Implications for the future of ERP in manufacturing
What are the implications of the new robotic revolution for enterprise applications, particularly ERP (Enterprise Resource Planning), which has been the backbone of the manufacturing sector for nearly half a century? Will the rise of robots make it obsolete?
While some experts may argue that ERP is dead, the answer is not that simple. Just like the manufacturing sector, ERP technology itself also continues to evolve, and will still be the mainstay of the manufacturing sector for years to come. Manufacturers will need an integrated system to control their robots, and to receive all data streams generated by those robots to analyse performance and schedule robot maintenance.
In fact, with the proliferation of automated systems, ERP should be able to facilitate full digitalisation from design to production. For instance, advanced ERP configurators allow for quick and intuitive product configurations. Variants can be visually confirmed in 2D or 3D images. Manufacturing bills and routings then can be automatically created.
More importantly, such capabilities can be accessed by not only manufacturers but also their vendors or clients. Hence, the robotic revolution in manufacturing will probably accelerate the adoption of newer, more advanced ERP systems.
You might also like:
Articles from other topics:
Upcoming Events: