About 4 years ago, our firm began to implement an enterprise system. Several months into the project, I had to hit the abort key. The software did not gel with my team's habits, processes, preferences and collaboration techniques. We just weren't ready.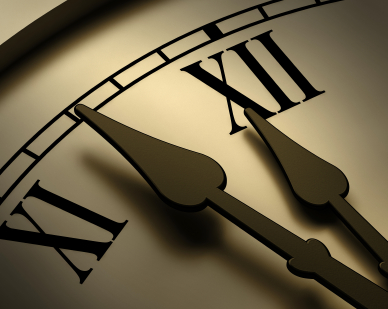 I, like many entrepreneurs, fell into a trap. I was romanced by a technology. Those of us committed to improvement often see tools that are sexy, and interesting and we feel like we have to have them. Technology and gadgets can be like crack.
This is why many information technology professionals are cynical about new tools, especially trendy ones that don't fit within narrowly defined parameters. They see the potential flaws, and often act to mitigate the risks. We should listen to them, and avoid the tendency to chase shiny objects.
What I see in entrepreneurial firms is that having the right solutions is very important, and implementing them at the right time is equally important. I have seen clients wait too long to implement enterprise tools and that has hurt them (creating a competitive disadvantage). But the opposite is also true-attempting to execute technology projects based on arbitrary target dates is a slippery slope.
Successful technology implementations require a complete organizational commitment, from top to bottom. In order to affect successful projects, companies must vet a software's capabilities, and carefully plan its implementation. The cost of failure is very high. Rushing to judgment, skipping steps and trying to cut out expenses such as scoping and training can cause dire consequences.
In most implementations, there is a single point of failure; users and contributors rely solely on IT to manage the project. A very consistent problem is that nearing completion, users realize their new toy doesn't fulfill the company's needs, or offer features of the software it is to replace. If users are not required to be accountable for scoping a project from the onset, they are almost always disappointed.
I once read that over 90% of ERP implementations are late, not to mention over budget. In such instances, people are quick to blame IT or their vendors, when it is often organizational inertia that blows up the project in the first place. Unfortunately, there are very few technologists that are savvy enough to write business requirements that capture everything software must do to satisfy its users. That is why the users themselves have to take a more active role in understanding how their systems will work.
As you consider upgrades to your system, whether they are minor or significant, select your system carefully, plan the steps rigorously, and implement at a point in time when your team has the bandwidth to manage the project effectively.
Source: Executive Street
Author:Marc Emmer