Skill gaps appear when your employees lack the skills needed to achieve a specific goal, preventing them from succeeding. In other words, the term stands for when the employees cannot fulfil the needs/requirements of their employers because they don't have the right knowledge, skills, or abilities.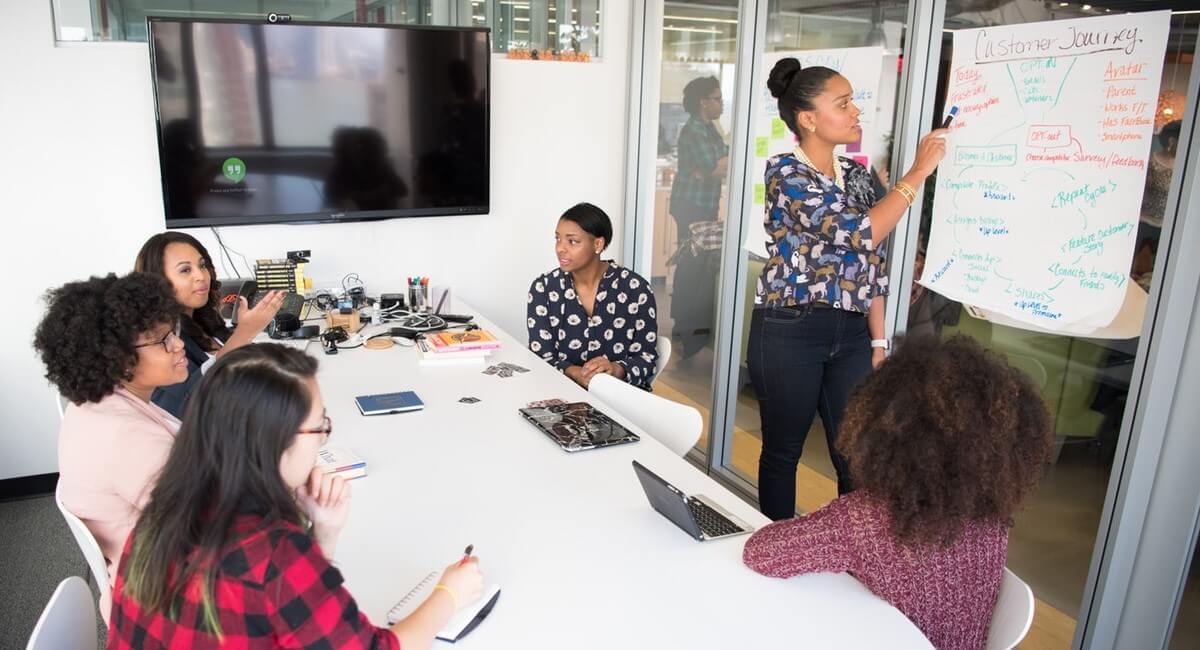 How to effectively identify skill gaps
Skill gaps can be put into 2 different categories: a development or a management issue that can affect the performance and productivity of an individual or a team of people.
Development issue is when your employees lack sufficient knowledge and skill in order to perform their role; can be resolved through training and development.
Management issue stands for the issues relating to the behaviour of an employee, which can be resolved by the manager's active role.
Read more: What's the Biggest Obstacle in Succession Planning?
Either type of skill gap has its own impact on your company culture and its progression. Furthermore, identifying skill gaps is critical to building effective and focused training programs. To identify the existing skill gaps in your workforce, consider the following basic steps:
1. Identify your organisation's objectives
No matter how efficient your workforce is, along with the growth of your business, it'll take more skills than they already possessed for them to be able to accomplish more complicated tasks.
Planning ahead of your company's goals helps you to better identify what training your employees need now, plus in the future. As this step may sound simple and easy to be overlooked, identifying your company's goals first allows you to decide, for example, whether it is more important to focus on technology training, customer service skills, or both, or something else.
Read more: Companies' Views on Talent Management (Part 1)
2. Clarify needed skills based on the individual's role
As we all know, each type of job requires different skills from your employees. Your IT staff probably wouldn't need as many sales skills as your Business Development team or Sale team does.
To ensure that you are on the right track in planning additional training or courses for your staff, you need to describe the skills most needed for each job type in your company. Moreover, doing this would provide useful information for your assessment process.
Prioritise the critical skills based on position level. For example, a senior team member or a team leader post would likely need expert-level skills while there will be other tasks that just require only basic knowledge. Make sure that your managers are aware of what their subordinates are expecting to know and the knowledge they are supposed to attain in the future.
Read more: Succession planning: The myth can't blind you
3. Assess and evaluate employee performance
This is the most important step of the whole process since it decides what aspect you need to take action on. There are many approaches that you can use to gather data and assess your employees:
Key Performance Indicators

(KPIs): KPIs have been a familiar term to every business, it is effective in determining how a person contributes to the business as an employee. Evaluations based on KPIs provide useful information about employees' issues with their performance thus revealing their existing skill gaps.

Assessment tests:

Assessments are excellent ways to identify skill gaps. And how can you assess your employees? The answer varies: you can use tests, quizzes or implement through selected talent management software.
360-Degree Reviews:

Feedback – not only from the candidate's colleagues but also from managers, customers and clients as well, is a good method to indicate your employee's skill gaps. One of the most effective practices for reviewing employee performance is the 360-Degree Reviews method as the data collected is highly sufficient and relevant.

Observation and constant feedback: Managers that spend quality time collaborating with employees are able to yield firsthand experience of what's going on in an employee's work environment. Observations also give you more insight into your employee's performance and their silos, if any.
Read more: Build Succession Plan on Continuous Performance Management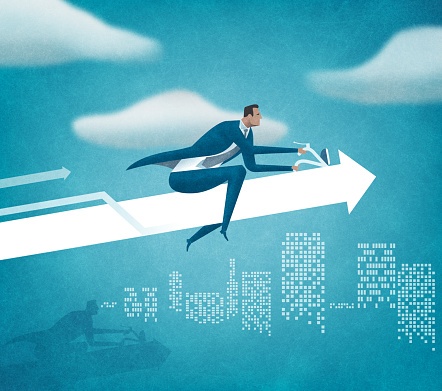 4. Planning and development to close the gap
After assessing your employee's capabilities, you can start making an action plan for both training and hiring in order to fill in the most important missing pieces. The planning process should be clear and precise on what support is needed to complete, how long it takes for the training stages, etc. Training can be in the form of coaching, mentoring, e-learning programs and more.
Identifying skill gaps to unlock your employee's potential
The next move for organisations in order to win the talent struggle is cultivating their own workforce with proper training and development. Therefore, identifying skill gaps is fundamental for organisations to ensure that their workforce is well-trained, knowledgeable and well-prepared for the future growth of the business. Resolving the skill gap raises employees' awareness of their learning needs and helps break down any resistance to learning new skills.
We are in a new era of talent selection where each position requires much more sophisticated skill and knowledge from your personnel. In addition to skill-oriented recruitment, we need to consider more of the three Ps of talent selection: potential, performance, and fit-for-purpose.
Infographic: Distinguishing Between High Potential and High-Performing Employees
A helpful talent management platform enables organisations to know, grow, and engage their employees – ultimately unlocking their potential to the fullest. Analysing your employee skill gaps is a way to remind them of the skills the agency needs, now and in the future, hence raising the awareness of the critical skills they'll need to grow.
One way to bridge any skill gap is through consistent and streamlined team training. At TRG Academy,
At TRG Academy, our industry experts have spent years developing a comprehensive, on-demand knowledge base that aims at streamlining the learning and development of not only our customers but also our internal teams.
The platform comprises practical, hands-on, and most importantly, easy-to-understand online courses that enable you and your team to:
Bridge any knowledge gaps

Master the software inside and out and get certified

Ensure everyone in your team is on the same page

Standardise your training and onboarding processes of new team members
Today, TRG Academy has more than 1,000 lessons on a variety of solutions from Infor SunSystems to Infor Q&A, TEBIS, and more.
Check out more about TRG Academy for teams and how to sign up here.