As a manager, it is part of your responsibility to understand your top employees' strengths as well as weaknesses in order to properly create a developmental plan that matches their potential. Without such understanding, and as your top employees see that there's no chance for further development, the likelihood of your staff leaving the organisation is extremely high.
Read more: Back to Bascis - What is Talent Management?
High potential vs. high performing employees
Your top employees can be segmented various ways into different groups. However, the two most distinctive ones: "high performing" and "high potential."
Effectively distinguishing a high performing employee and a high potential enables you to build a successful team and an effective succession plan. High potential employees (or also known as HIPOs) can be high performers too, but not all high performers can become high potential employees; they may be exceptionally good in fulfilling their responsibilities but they lack the skills and qualities needed to become a successful leader, i.e. they lack the "potential."
Read more: Maintaining successful leadership with IQ
There are various ways to pick out which is which, but the most common tool that every organisation, regardless of sizes, already has on hand is a system for reviewing employee's performance.
Read more: Performance review - Which method is right for your enterprise?
Here are some distinct characteristics of these two types of employees: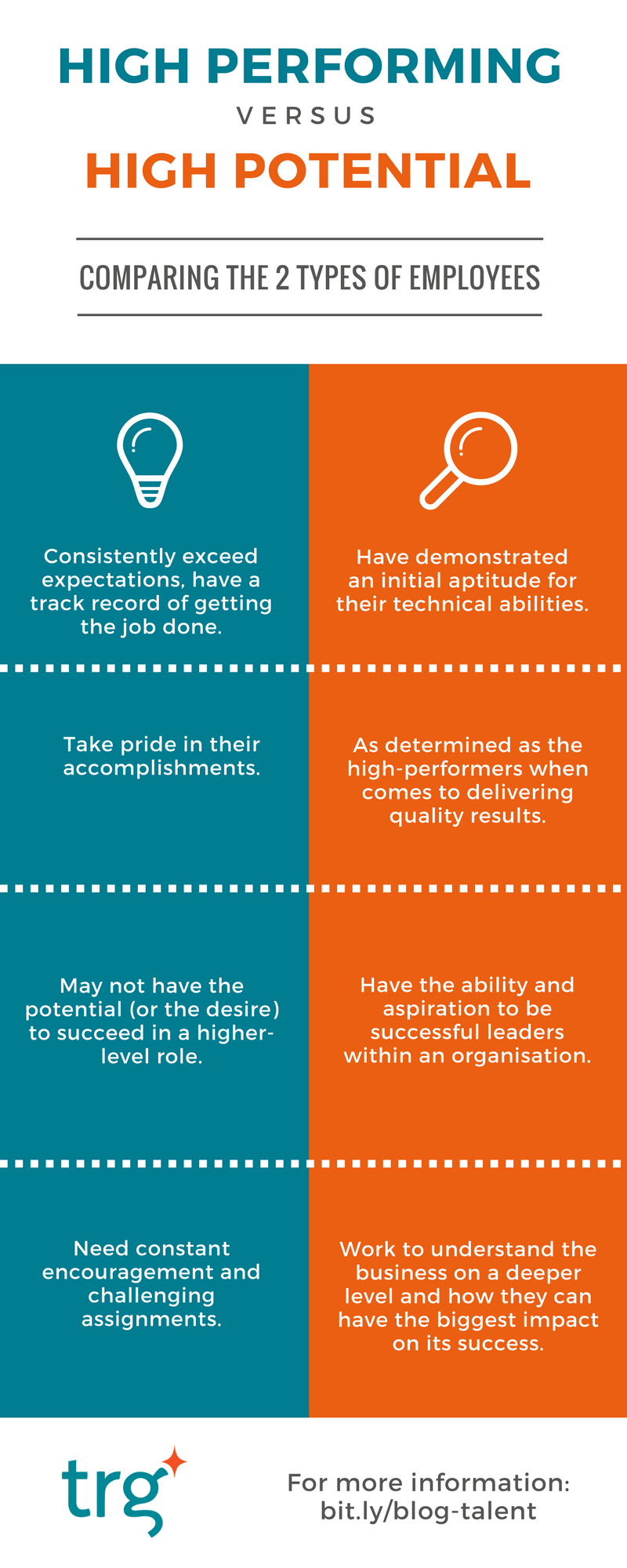 Acknowledge your top employees' effort
These two types of employees are subtly different, thus, they require very different reward and recognition tactics.
It is obvious that you would want to reward your star performers handsomely with bonuses or flexible working schedules. However, if these stars express their desires to move up the corporate ladder, do make sure that you have carefully noted down all of their strengths, weaknesses, and guide them towards that path in their next performance review.
Read more: How "potential" are your candidates in the succession plan?
Rewarding high potential employees go beyond the normal raises and bonuses; they want to know whether they can grow and develop in their positions. In order to let them know their effort does not go unnoticed, it is important to let them know their importance for the organisation and they are entitled to real responsibilities. Talk to them about specific plans and actions preparing them for their next bigger role.