Moving to full ERP solutions is a very big step for any manufacturing companies. However, not all organisations gain the best ROI from ERP. The high failure rate of ERP implementation consequents to negative impacts, such as business loss, dropping market price, losing both market share and competitive advantage. According to a book about ERP by Ptak, ERP implementation failure rates are between 60-90%, which is very critical.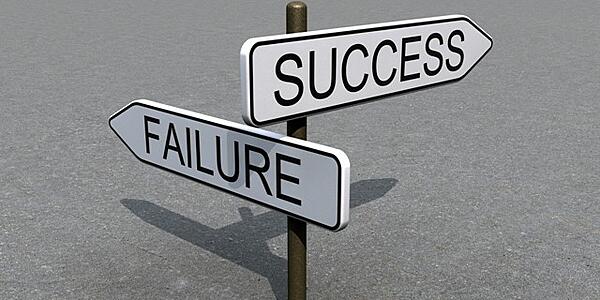 ERP system is an integrated software solution, typically offered by a vendor as a package that supports the seamless integration of all the information flowing through a company, such as financial, accounting, human resources, supply chain, and customer information.
ERP implementation is just a purely technical system implementation which includes Business Process Re-engineering (BPR). When consultants implement the solution as a change facilitator and involve every step of data transfer into the system database. Consulting firms need to use techniques such as guided learning, formal training and knowledge creation activities to direct clients to required knowledge for successful implementation.
Read more: 5 Metrics to measure success of your ERP project
Common causes of ERP implementation failure
Based on the research of a group of 4 professionals from The University of Hong Kong and The University of Warwick (UK), the common causes of ERP implementation failure are poor consultant effectiveness, poor project management effectiveness and poor BPR quality.
1. Poor Consultant Effectiveness:
Consultants inexperienced with ERP systems may be unable to provide a professional level of advice on EPR project planning. They communicate ineffectively during the project phase due to language barriers.
Due to lack of knowledge about business process what they normally do is to copy the ERP configuration directly from the branch office and only suggest workarounds without applying professional skills to conduct BPR to bridge the gap between ERP systems and business processes. A detailed test plan and guidelines are not suggested to the project team.
Consultants not only deliver poor quality of training (very brief and like a pre-sales demonstration) but also produce poor quality reports due to insufficient industrial experience.
Read more: CIO of Ferrari talks about their ERP implementation
2. Poor quality of BPR
The poor quality of BPR leads to incorrect system configuration problems. Business processes aren't successfully re-engineered to fit with the ERP systems, and the project teams are unready for the adaptation of new business processes and they don't have the mind-set for implementing or using the ERP system.
Moreover, during the BPR process, consultants don't conduct mapping analysis to map the software functionalities with business requirements, and this leads to a mismatch between ERP and business processes. Users and the business process are not ready for ERP implementation, and thus, the ERP system could not provide support for business.
3. Poor project management effectiveness
Most of the companies' project team members have limited ERP knowledge, capability and poor project management skills as well as are lack of ERP experience (including top management, the project manager, middle level management and operational staff).
A failure to plan, lead, manage and monitor the project is a core factor that results in their implementation failure, because the ERP system is complex, and project teams are required to collaborate with top management, different departments, users and consultants during implementation process.
It is important for the project manager to effectively manage the consultants, for example, in evaluating their communication and training performance, when conducting BPR, and when testing system performance. Top management and project managers need to ensure sufficient knowledge and expertise for ERP implementation before the start of ERP implementation.
If you want to know ways to solve your ERP implementation problems, download the below white paper to receive professional advice and recommendations from expert in ERP Implementation.