Effective financial management plays a critical role in the success and long-term viability of organisations, regardless of their size or industry. The availability of advanced financial management software solutions has revolutionised the way businesses handle their financial operations, offering enhanced automation, real-time insights, and improved decision-making capabilities.
These software solutions offer advanced features and functionalities tailored to meet the diverse needs of organisations in managing their financial operations. This article focuses on the financial capabilities offered by six prominent financial management software providers: Sage Intacct, Oracle Fusion Cloud Financials, QuickBooks Online, SAP S/4HANA Cloud for Finance, Microsoft Dynamics 365 Finance, and Infor SunSystems Cloud.
By examining the financial capabilities of each software option, businesses can gain a deeper understanding of the available options and make informed decisions to optimise their financial processes for improved efficiency and effectiveness.
Contents
Read more: Cloud 101 - A quick guide to Cloud ERP: Benefits & Drawbacks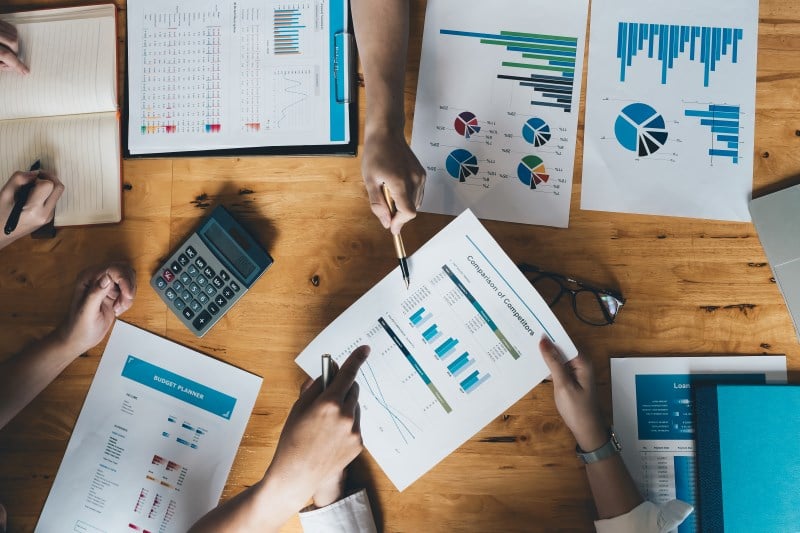 An overview of leading financial management providers
Infor SunSystems Cloud
Infor SunSystems Cloud is a robust financial management software solution that provides advanced capabilities for organisations seeking efficient financial operations. Described by Software Connect [9] as "a modern financial solution that is powerful enough to meet your needs today, but innovative and flexible enough to adapt as your business evolves and grows", SunSystems Cloud offers flexibility and accessibility, allowing businesses to adapt and scale as their needs evolve.
One key feature of SunSystems Cloud is its unified ledger, which consolidates diverse ledger data into a single platform. This consolidation eliminates the need for batch updates and reconciliations, enabling businesses to expedite the book closing process, reducing costs, and optimising resource allocation. By streamlining financial processes, SunSystems Cloud improves accessibility and accuracy while also increasing productivity in financial operations.
Real-time automated reporting is another key feature of SunSystems Cloud. This functionality provides users and key stakeholders with invaluable insights into the real-time performance of their business. By streamlining reporting and planning cycles, SunSystems Cloud offers enhanced efficiency and agility to empower businesses to adapt swiftly and proactively to dynamic market conditions.
SunSystems Cloud's automation capabilities enable organisations to streamline transaction entries and reduce errors. The software automates various aspects of transaction entries, including accounts, debits, credit markers, and more.
Additionally, SunSystems Cloud offers the ability to automate specific entries, such as tax calculations. When entering the invoice amount into a customer's account, the system automatically calculates the corresponding tax amount and records it in the appropriate tax account. Tax calculation and transaction entry automation not only saves time but also reduces the risk of manual errors, ensuring the integrity and accuracy of financial data.
To accommodate different accounting treatments, SunSystems Cloud allows the creation of up to 10 additional books per company. These books share the same accounting structure and setup but hold separate transactions. This feature enables businesses to capture budgets, commitments, and transactions according to different accounting treatments, such as local generally accepted accounting principles (GAAP), international financial reporting standards (IFRS), or tax adjustments.
Read more: How Infor SunSystems Can Help with Your Intercompany Accounting
Businesses can also carry out real-time budget checking by comparing actual and committed expenditures against the defined budgets. This feature facilitates effective budget management and adherence to allocated limits. By monitoring budgetary performance in real-time, businesses can proactively identify and address any deviations or potential overspending, allowing for better financial control and resource allocation.
SunSystems Cloud also offers customisation options for data capture requirements. Users can tailor the system to capture and store additional data on source transactions, aligning with their internal processes and reporting needs. The Smart Transactions feature empowers organisations to effectively manage and accommodate evolving data requirements as per local accounting practices. This adaptability ensures compliance with changing regulatory standards and promotes accurate and comprehensive financial reporting.
The software further enhances financial management efficiency by automating key processes. It supports the import of statements and automates reconciliation against the cash book, reducing manual effort and minimising the associated risk of errors. SunSystems Cloud also automates the depreciation of assets and apportionment of costs and income across accounts and periods, enabling businesses to focus their time and resources on strategic financial decision-making.
Integrable with common taxation platforms, SunSystems Cloud's flexible tax calculation feature enhances efficiency and accuracy by automating the maintenance of tax rules and rates as well as the capture of withholding VAT and tax. This helps businesses to streamline tax processes, improve accuracy, and meet their tax obligations efficiently.
With its ability to support over 20 different languages, SunSystems Cloud enables organisations to operate in diverse international environments and cater to the needs of their global workforce. This facilitates seamless communication and collaboration across various regions.
The software also incorporates four-dimensional multi-currency functionality, allowing businesses to handle transactions involving multiple currencies with ease. By supporting up to five reporting currencies per transaction, Infor SunSystems enables accurate and comprehensive reporting in different currency formats, meeting the requirements of international stakeholders and regulatory bodies.
Read more: Scaling Your Business With Sunsystems Cloud
Sage Intacct
Sage Intacct is a cloud-based financial management platform that aims to optimise finance processes and provide real-time visibility into financial and operational data to meet the needs of growing businesses across multiple industries.
It offers a range of core financial modules, including Accounts Payable (AP), Accounts Receivable (AR), Cash Management, General Ledger (GL), Order Management, and Purchasing. These modules form the foundation of Sage Intacct's financial management capabilities.
Read more: 5 Compelling Reasons Why You Need Cloud Accounting Software Today
The AP module automates workflows, eliminates manual data entry, and centralises access to bills and approvals. The AR module automates processes, offers email invoicing, and integrates with CRM systems and other business systems to provide a unified view of quotes, sales orders, and invoices.
The GL module includes configurable dimensions for real-time data analysis and reporting, leveraging artificial intelligence to simplify the chart of accounts, and enables real-time transaction capture and reporting.
While the Order Management module automates cash cycles and improves profitability, Purchasing module provides structured transactions and approvals to increase speed, accuracy, and visibility.
Sage Intacct's dashboards and reporting capabilities provide insights into real-time business performance and support comprehensive financial reporting and analysis. The platform offers a variety of reports that analyse performance based on key business drivers. Its ability to quickly analyse relevant data minimises the time spent on data accuracy checks, enabling stakeholders across the organisation to make informed decisions.
Flexibility is a key feature of Sage Intacct, as it allows data sharing and easy integration with multiple solutions such as Salesforce, Expensify, and Kimble.
The platform also offers smart solutions to manage subscriptions, recurring billing services, and complex compliance processes through streamlined revenue cycles and automated workflows. It provides various additional modules for automated asset management; inventory management; multi-entity and global consolidations; project accounting; revenue recognition; spend management; and time and expense management.
A French-language version of Sage Intacct, which includes localisations to comply with statutory requirements, was announced at Transform 2022. [1] As of April 2023, Sage Intacct supported multi-currency accounting but offered support exclusively in the English language. [2]
Read more: Cloud Is Not a Threat to Your Jobs and Here Is Why
Oracle Fusion Cloud Financials
Oracle Fusion Cloud Financials is an integrated suite of applications that continually improves and expands its capabilities to support decision-making. The suite offers various features, including role-based dashboards, embedded transactional intelligence, multi-dimensional reporting, intelligent document recognition for supplier invoices, simultaneous accounting of multiple reporting requirements, a tablet-optimised reporting centre for easy information access, and extensive spreadsheet integration.
Read more: How Raymond James Financial Slashed 50% of Its Reporting Time
With Oracle Financials, organisations can streamline close management and accounting processes, track account balances, and utilise real-time reporting and analysis tools for effective decision-making. The software facilitates a collaborative process through its close manager, which integrates sub-ledgers and automatically identifies sub-ledgers that haven't closed.
Oracle automates and streamlines end-to-end accounting and transaction processes, minimising user involvement. However, users are notified of any exceptions and provided with the necessary information to resolve them. Real-time intelligent monitoring allows for the comparison of information, such as budget from a prior period, with a baseline or target. The reporting platform maintains summarised balances in real-time and generates quick reports and analyses.
The visualisation capabilities of Oracle Financials offer complete visibility and centralised control across the entire organisation. The software provides several benefits, including fast invoice entry, error reduction, cost reduction, and eliminating the need for third-party solutions. Intelligent document recognition automates the completion, validation, and approval of supplier invoices. Electronic billing reduces billing and collection costs and improves customer service through self-service account management for customers.
Oracle Financials' Credit Management feature enables informed credit decisions by providing insights into customer creditworthiness and tailoring credit policies to business needs and market conditions. Revenue management offers a configurable framework to automate customer contract identification, creation, valuation, resulting accounting entries, and revenue recognition over time or at a specific point in time.
Configurable dashboards and reports in Oracle Financials facilitate cash requirement analysis and forecasting, ensuring optimal use of cash resources. The software integrates with spreadsheets for high-volume data entry and one-click uploads. Reports and tables can be exported to Excel, simplifying integration and further analysis.
Oracle Financials supports integration with legacy systems, third-party solutions, pre-packaged Oracle solutions, and Cloud Marketplace offerings. It also provides complete internationalisation support, including formatting for numbers, dates, names, and addresses, and is translated into 26 languages. Country-specific localisations, such as payment formats and accounting or tax reports, are available to meet local business needs. This flexibility allows businesses to configure the software to meet their unique requirements.
Read more: What is Stopping Your Organisation from Adopting Continuous Close?
QuickBooks Online
The most popular financial software on the market according to Software Connect [10], QuickBooks Online is a cloud-based accounting solution designed for startups and small organisations. QuickBooks Online offers a range of features and capabilities that help automate and streamline financial processes.
The software provides tools for automating invoicing and allows for the creation of custom invoices. It offers real-time tracking of invoice payments and supports progress invoicing, which allows for splitting larger amounts into multiple invoices. Automatic reminders for overdue invoices can also be set up to ensure timely payment.
Read more: How Data Analytics Makes Life Easier for C-level Executives
QuickBooks Online's invoicing software includes customisable invoice templates that can incorporate various details such as VAT, discounts, billable expenses, and payment information. Businesses have the flexibility to personalise these templates by adjusting the colour palette and adding their logo.
QuickBooks Online offers automation features that take care of repetitive and time-consuming processes. One of these features is the ability to set up recurring invoices, which allows businesses to automate the generation and sending of invoices for regular or repetitive transactions. This eliminates the need to manually create and send invoices each time, saving valuable time and effort.
In addition to recurring invoices, QuickBooks Online also offers automatic reminders for due or overdue invoices. Businesses can schedule reminders to be sent to clients, reminding them of upcoming or past-due payments. This automation feature helps improve cash flow by ensuring that invoices are paid on time and reduces the need for manual follow-up.
The software also simplifies the calculation of VAT, discounts, and shipping costs during invoice creation. It enables users to keep track of their earnings and outstanding amounts, providing a clear overview of financial status.
QuickBooks Online supports multiple languages, allowing businesses to set the language of their invoices to match their clients' preferred language. Currently, QuickBooks supports six languages, including English, French, Spanish, Italian, Chinese, and Portuguese.
For businesses with international clients, QuickBooks Online offers the convenience of processing payments in 145 different currencies. It utilises automatic exchange rates that adjust to accommodate changes in the exchange rate. Additionally, the QuickBooks mobile app allows users to create and send invoices while on the go, further enhancing accessibility and flexibility.
Read more: The Role of Financial Planning in Recession-Proofing Your Business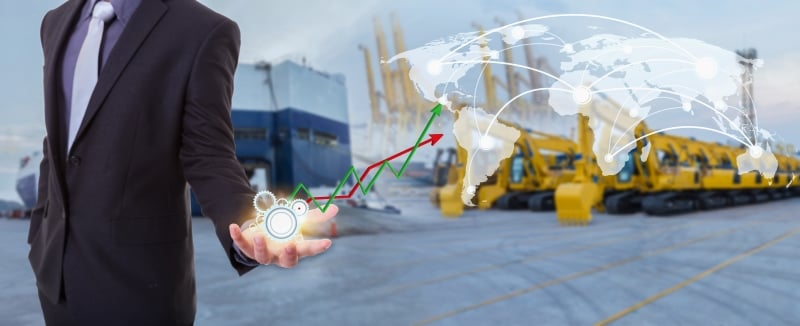 SAP S4/HANA Cloud for Finance
SAP S/4HANA Cloud is a comprehensive, cloud-based ERP software solution that provides extensive finance capabilities. It combines advanced machine learning capabilities with industry-specific features, real-time data insights, and integration with other SAP solutions. It is worth noting that, due to its high total cost of ownership and technical complexity, SAP S/4HANA is considered more suitable for large enterprises, according to Software Connect [11].
Read more: SAP vs. Infor – Software Giants Face Off Over Cloud Strategy
SAP S/4HANA's Financial Planning and Analysis applications provide organisations with convenient access to actuals and plans, facilitating faster planning processes. These applications enable the delivery of analytics throughout the organisation directly from the planning environment. By incorporating predictive analytics for quick insights and intuitive modelling for scenario simulation, businesses can streamline financial management processes. Additionally, they can use forecast automation to enhance the execution of planning activities.
In addition to real-time recording of financial transactions, S/4HANA offers robust reporting capabilities. Businesses can generate a variety of financial reports to analyse and assess their financial results and overall company position. These reports provide valuable insights into key financial metrics and other critical aspects of the business' financial health. The availability of such comprehensive reports aids decision-makers in understanding the financial landscape and taking appropriate actions.
Businesses can use S/4HANA to automate their revenue recognition processes. Automated revenue recognition ensures compliance with accounting standards and regulations while also reducing manual errors, improving accuracy, and saving time. Additionally, S/4HANA facilitates real-time closing of financial books, expediting the closing process and allowing for immediate consolidation and reporting of financial data.
The software provides a unified platform that integrates actuals, planning, and predictive data into a universal general ledger. This consolidation of data from various sources offers businesses a comprehensive and holistic view of their financial performance. By combining and analysing data from different perspectives, businesses gain deeper insights into their operations, identify trends, and make informed decisions to drive financial growth and success.
Simplifying accounting processes, S/4HANA centralises accounts payables and accounts receivables. This allows businesses to effectively track and manage receivables, collections, and disputes in a centralised manner.
In addition to enhancing overall customer service and improving efficiency by enabling businesses to deliver and settle invoices electronically, SAP S/4HANA facilitates centralised cash and liquidity management. This real-time visibility into cash flows empowers proactive cash management and minimises the risk of liquidity shortages.
S/4HANA allows businesses to capture and analyse relevant data to gain insights into the factors influencing their overhead expenses. With S/4HANA, businesses can act on both actual and predictive product and production costs, as well as factors such as work in progress, scrap, and settlements. Any discrepancies or inefficiencies can then be promptly addressed.
S/4HANA supports compliance with local regulations by enabling businesses to generate and exchange documents, such as invoices, purchase orders, and shipping documents, in a format that meets the specific requirements of the jurisdiction they operate in. Additionally, the software supports Intrastat reporting, which is essential for businesses involved in the movement of goods between countries within the European Union.
Moreover, S/4HANA allows for multi-currency accounting and provides businesses with the capability to display and edit market data exchange rates between currencies. Currently offering localisations to cater to the specific needs of more than 40 countries and numerous languages, SAP S/4HANA Cloud keeps further extending its functional and localisation scope.
Read more: 5 Best Practices for Financial Planning In a VUCA World
Microsoft Dynamics 365 Finance
Microsoft Dynamics 365 Finance offers a comprehensive suite of tools to support effective financial management and decision-making. With this solution, businesses can actively monitor cash flow, identify current and future trends, and make data-driven decisions using finance insights.
One of the key features of Dynamics 365 Finance is its ability to make use of advanced analytics to predict customer payment behaviour, forecasting when customers are likely to pay their invoices or whether they will pay at all, and helping businesses to reduce write-offs and improve margins. This predictive capability enables organisations to take proactive measures to optimise cash flow and mitigate potential risks.
Budgeting processes can be significantly streamlined with the intelligent budget proposal feature. Businesses can consolidate and analyse years of historical data to create accurate and robust budget proposals. This feature reduces the time and effort spent on budgeting, allowing organisations to allocate resources more efficiently and effectively.
Integrated self-service analytics and reporting capabilities enable users to make informed decisions based on timely insights. By connecting data from other Dynamics 365 applications and external sources, organisations gain a holistic view of their financial data. This empowers users to perform in-depth analysis, generate reports, and derive valuable insights to support strategic financial planning and performance management.
Microsoft Dynamics 365 Finance automates invoice submission and matches vendor invoice lines to product receipts, allowing organisations to achieve significant time and resource savings. The software eliminates manual tasks and accelerates payment cycles by seamlessly integrating with workflows and allowing invoices to be submitted and processed automatically.
To optimise collections and improve cash flow, Dynamics 365 Finance provides a collection automation feature that operates based on rules and predictions. With this feature, businesses can create automated collection processes that increase on-time payment rates, enhance cash flow, and save valuable time.
Dynamics 365 Finance can integrate with Microsoft 365, and partner applications, to provide businesses with a centralised source of information. This centralised repository facilitates cross-functional collaboration and empowers teams to make well-informed decisions based on accurate and up-to-date data.
Managing complex billing and pricing scenarios is made easier with Dynamics 365 Finance's subscription billing feature. Businesses can adapt to various billing models, accommodate intricate pricing structures, and gain actionable insights into recurring revenue streams.
To simplify tax calculation, electronic invoicing, regulatory reporting, and global payments, Dynamics 365 Finance offers a guided, rules-based chart of accounts and no-code/low-code globalisation services. These features enable businesses to standardise their chart of accounts based on predefined rules, simplifying tax calculations and ensuring compliance with local regulations. The system also facilitates electronic invoicing and regulatory reporting, reducing manual efforts and improving efficiency.
To comply with local tax regulations and support complex tax scenarios, Microsoft Dynamics 365 Finance provides a no-code, flexible tax-determination matrix and configurable tax-calculation formula designer. These tools enable businesses to adapt their tax calculations based on changing regulations and intricate tax requirements. This flexibility enables organisations to ensure accurate and compliant tax calculations across different jurisdictions.
Dynamics 365 Finance provides flexible and in-depth financial management capabilities for businesses operating in diverse geographic locations or dealing with multiple currencies. Offering localisations for 51 countries and regions, as well as support for 67 languages, Dynamics 365 Finance allows businesses to ensure compliance with local financial requirements, tax regulations, and reporting standards.
This comprehensive coverage enables organisations to expand their operations globally while maintaining compliance with specific country/region-specific financial practices. The availability of localisations can be further expanded to more than 200 countries and regions through partner solutions available in Microsoft Appsource, the online marketplace for Microsoft.
Read more: 10 Questions to Consider for Successful Financial Management Implementation
Conclusion
Financial management software solutions, with their advanced capabilities, have transformed the way organisations handle their financial operations. Sage Intacct, Oracle Fusion Cloud Financials, QuickBooks Online, SAP S/4HANA Cloud for Finance, Microsoft Dynamics 365 Finance, and Infor SunSystems Cloud are prominent providers offering diverse financial capabilities to meet the unique needs of businesses across industries.
By leveraging these software options, organisations can streamline their financial processes, automate tasks, and gain real-time insights into their financial health. This empowers decision-makers to make informed choices, optimise profitability, and ensure compliance with regulatory requirements.
However, it is crucial for organisations to carefully evaluate their specific requirements and consider factors such as scalability, integration and localisation capabilities, ease of use, and cost before selecting a financial management software solution. A comprehensive understanding of these options and their respective features can guide businesses towards making the most suitable choice for their financial management needs.
If you find yourself feeling overwhelmed by the multitude of solutions available, we are here to help! Share your concerns with us today and let us guide you towards the most suitable solution for your financial management needs.
References
[1] Brooks, S. (2022) 'Sage Intacct parle enfin français', Enterprise Times, 13 October. Available at: https://www.enterprisetimes.co.uk/2022/10/13/sage-intacct-parle-enfin-francais/ (Accessed: 21 June 2023).
[2] Davidson, R. (2023), NetSuite vs. Sage Intacct: 2023 Comparison Guide, SoftwareConnect, 24 April. Available at: https://softwareconnect.com/accounting/netsuite-vs-intacct/ (Accessed: 21 June 2023).
[3] Intuit (no date). Online Invoicing Software for Small Business: QuickBooks. Available at: https://quickbooks.intuit.com/global/invoicing/ (Accessed: 26 June 2023).
[4] Microsoft (no date) Dynamics 365 Finance Capabilities. Available at: https://dynamics.microsoft.com/en-us/finance/capabilities/?accordion=finance-capabilities-accordion&panel=p1&tab=t1 (Accessed: 29 June 2023).
[5] Oracle (2020) Oracle Fusion Cloud Financials. Available at: https://www.oracle.com/a/ocom/docs/applications/erp/oracle-financials-cloud-ds.pdf (Accessed: 22 June 2023).
[6] Sage (2022) Product Brochure: Sage Intacct. Available at: https://www.sage.com/en-ie/sage-business-cloud/intacct/platform/#gate-7319f608-17a2-4a08-b141-7fa0519048b7 (Accessed: 22 June 2023).
[7] SAP (no date) SAP S/4HANA Cloud for Finance. Available at: https://www.sap.com/sea/products/erp/s4hana/features/finance.html?campaigncode=CRM-YA22-INT-1517075&source=ppc-ph-google_ads-search&gad=1&gclid=Cj0KCQjw7uSkBhDGARIsAMCZNJsqz4wPJ8gnt7_EGlk4MAr7BT9yPZk-68sq9tgR5Ke_O1JKxaNT9lIaAphYEALw_wcB&gclsrc=aw.ds (Accessed: 26 June 2023).
[8] SAP Press (2022) 'What Are the Differences of the SAP S/4HANA Operating Models?', Sap Press Blog, 9 May. Available at: https://blog.sap-press.com/what-are-the-differences-of-the-sap-s4hana-operating-models (Accessed: 28 June 2023)
[9] Software Connect (no date) Infor SunSystems Review. Available at: https://softwareconnect.com/architecture-accounting/infor-sunsystems/
[10] Software Connect (no date) QuickBooks Online Review. Available at: https://softwareconnect.com/accounting/intuit-quickbooks-online/ (Accessed: 26 June 2023).
[11] Software Connect (no date) SAP S/4HANA Review. Available at: https://softwareconnect.com/erp/sap-s4hana/ (Accessed: 16 June 2023).