Companies, regardless of their sizes, are in a fierce competition more than ever to attract, acquire and retain the best suitable candidates. In this digital age, job search has moved from newspapers, job boards to the Internet.
Candidates nowadays are more selective in finding their ideal jobs. With just a few mouse clicks, they can easily find information about the position, the hiring company, the company culture, the working environment, etc. As such, in order to attract high-quality talents, your organisation needs to create a positive candidate experience.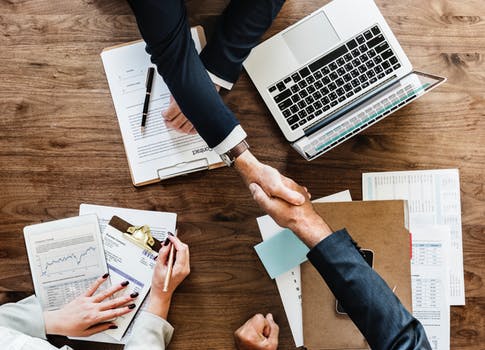 Let's take a look at the modern candidate journey
As mentioned in our previous blog, a candidate with a positive experience can help endorse your brand to their immediate circles, or reapply in the future. On the other hand, a negative experience will denote a message that your organisation might have been treating other employees poorly too. Such negative impression can turn sour like the candidates boycotting your brand.
Millennials and even Gen Z, who will be dominating the workforce shortly, tend to conduct heavy internet research prior to making any decision. Thus, their candidate journey can be fairly complicated.
Read more: 3 best tactics for recruiting Millennials
Imagine the entire candidate journey is a funnel with three distinct stages:
Attract

- placed at the top of the funnel and is the biggest part of the journey. This stage is heavily impacted by various social media platforms, review sites and search engines. To attract the right type of talents, companies need to have well-defined

employer branding strategy

on hand with plenty of content about the companies' activities, culture, etc. to grasp the job seeker's attention.

Nurture

- once your candidates have reached this middle stage, they might have already formed some sort of opinions or interests in your brand but they may not apply yet. That's the reason why you need to continue nurturing the relationship with them, keep them updated with news and information about the latest activities, careers newsletters, talent networks, job alerts, etc.

Convert

– congratulations! This is where you announce your winning as your candidates

actually apply for the jobs

. They can do so via any channels your organisation have posted the information (job search websites, search engines, corporate websites etc.).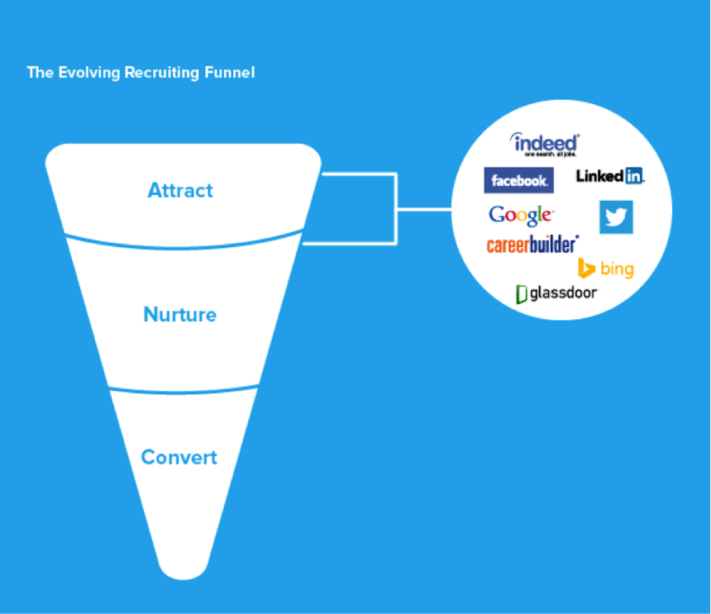 Source: www.jibe.com
Organisations should customise the messages they're trying to convey according to each stage of the candidate journey. The message should be informative and give values to the candidates, something that they are looking forward to receiving.
Read more: 3 evolving aspects of leadership & management in the digital age
Acquire higher quality talents by 'humanising' the candidate experience
The messages your organisation trying to convey across all recruiting channels should spark the candidate's interests. Take into account all questions you would consider when you're looking for a job yourself:
Why should I work for this company?

What is their company culture?

What makes this organisation unique and how is it different from what I am currently doing?

How does the organisation perceive work-life balance?

What types of individuals are working for the company?
Read more: The waiter rule and how to reveal a job candidate's true self
Furthermore, utilise the technology currently available at your organisation to communicate with the candidates as frequently as possible. For example, a simple auto-reply to notify the candidates that their resume has reached the designated person in charge of recruiting. Communicating with the candidates, particularly those that have made it into the interview process and beyond, is critical in generating a positive candidate experience.
It doesn't matter whether the candidates already pass your evaluation or not, recruiting is "selling" the job and the company. If you're not communicating pre and post-apply, you are losing the pitch. Remember that your goal is creating a good impression - a positive candidate experience.