It is still baffling to look back and see how our lives have changed tremendously within just six months. People no longer rush their morning routine and run to the second floor to attend their 9 AM meetings. Travelling to work every day now seems like an old age thing. The post-COVID-19 work environment demands adaptability and flexibility.
Providing such an environment during the pandemic instils a sense of value, safety, and security in the employees. Talent management has taken a huge turn post-pandemic, and it seems nothing like before! Virtual working conditions and flexibility in work has turned out to be a crucial skill for businesses.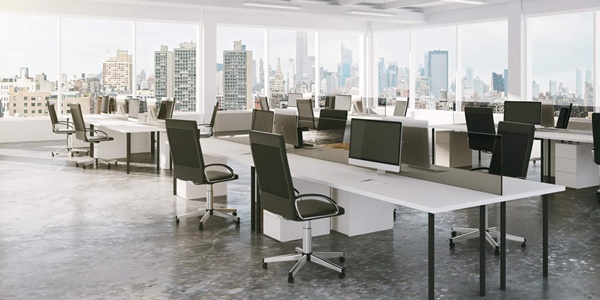 What has changed in talent management?
Companies are striving to reframe the whole HR model and come up with a structure that blends in with the current situation. Tech giants like Google, Twitter, and Facebook have already deployed several feasible solutions. Google and Facebook announced that employees could work remotely until July 2021, while Twitter went on to announce that employees could work from home 'forever'.
Read more: How To Future-Proof Your Organisation Inside Out Post COVID-19
With the pandemic, one of the major changes was the shift from the everyday 9-5 desk job to a more flexible remote work environment. While this shift was easy for some, others struggled to keep up.
The concept of the virtual office is now something everyone knows of. From recruiting people online to working remotely from the other side of the world, the chances are infinite, and the results are overwhelming for both the employees and the employers.
According to a report, 49% of people want to spend half their working week remotely. This move can also be greatly beneficial for businesses in terms of lower costs and larger flexibility.
Read more: Company Culture Can Make or Break Your Talent Strategy
Cloud computing played a crucial role in helping businesses to ease the transition. While cloud computing was already in effect before COVID-19, businesses are starting to realise the importance of a stronger cloud base and the power it holds. The pandemic has empowered employees scattered all around the world. It is amazing to think that a webinar today welcomes people from the UK, Nigeria, Vietnam, Australia, and India at the same time!
Proper communication and connectivity become a challenge in such a setting. Therefore, it is critical to decide what platform of communication works best for your team first and foremost. Is it Skype, Zoom, Microsoft Teams, Slack, or something else? Moreover, apart from work, organising a fun session for employees to keep in touch and build relationships is also equally vital.
Read more: How to Conduct an Online Job Interview
While many businesses have been successful in initiating the change, establishing the new working norms which stand immune to the pandemic is still a challenge. The ultimate focus of the business has long been limited to establishing and growing the operations; it is now also required to extend its focus to the workforce and the wider society to thrive in the new era of work.
Read more: Diversity and Inclusion in the World of Remote Work
Creating a new talent management plan
The companies are required to come up with protocols that suit them and their workforce. The National Institute of Occupational Safety and Health (NIOSH) issued protocols to address the risks at the workplace. While the total elimination of work is not a long-term solution to the problem, there are still ways to get back to work, safely. Some of the illustrative examples issued are:
Do not congregate in breakrooms/canteens during their breaks

Isolate and keep social distancing while at work

Ask employees to bring prepared meals and refillable bottles from home

Set a specific time for break shifts for each team to ensure social distancing

Install temporary disposable cardboards or plastic separators in common areas

Come up with a 'back to work' action plan explaining the concepts and solutions

Ensure greater space between the employees

Ensure proper and improved air filtration and ventilation

Hands-free workspace

Ensure sanitisation cues by providing reminders to maintain distancing and hygiene

Separate 'hygiene zones' with mandatory checkpoints in between

Hotspots marked with colours and a highly visible cleaning confirmation

Provide a personal kit of personal cleaning essentials to employees and a printed media campaign comprising of all the required information

Web conferences and training provided pre and post return

Assign a team member the task to ensure that all the standards are followed
Employees will not be coming back to their normal working conditions. Without vaccines, the management phase of crisis, as per the analysts, will continue to last into 2021 and will result in the transformation of how we work, travel, eat, move, congregate and connect.
It is natural to feel unprepared with the new way of work. Working from home can get difficult, especially with children. The struggle is real, and balancing both our personal and professional lives can get tiring. It is important to set proper time even while working from home so that you have the time to be you! Set the 'do not disturb' option or leave a message for your co-workers to pick up when they return to work.
Read more: How to Ensure Mental Health for Your Remote Employees
Make your mental and physical health your priority. Yes, they are important, even more so during the pandemic! With the increasing global cases and an unstable environment, we are constantly exposed to loneliness and decreased socialisation. Although working from home provides flexibility, we hardly have any social life. This can lead to lack of motivation and productivity.
Talent management has a lot to consider during this crisis, and it is even more important to act quickly with the situation changing every day. Creating a solid COVID-19 work plan becomes an extremely necessary step in coping up with this pandemic.