Ushio Reinetsu, a global provider of air-conditioning and refrigeration systems for ships, has rolled out its ERP in just 3 months as a part of its digital transformation. Particularly, the new solution is expected to boost the company's after-sales revenues.
Read more: ERP for Manufacturing - What you need to know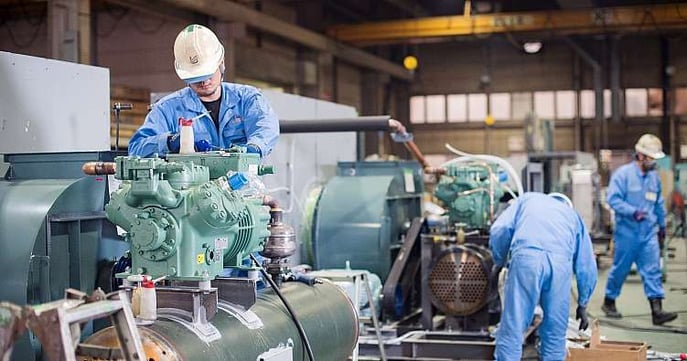 Why Ushio Reinetsu needs ERP
Established in 1977, Ushio Reinetsu produces and services air conditioning, refrigeration systems and elevators for ships and other offshore facilities, holding the top market share in Japan and expanding its footprint in overseas markets.
Operating under the motto "keep tackling techniques others cannot copy," the company relies on its deep technical expertise in the maritime industry to grow its business.
Ushio Reinetsu executives, however, realise the company has to adopt a digital transformation (DX) strategy so it can move away from business processes that rely on people, and achieve data-driven management instead.
At the heart of this effort is the requirement for a platform that integrates information from the more than 500 Excel data files and individual software programs managed by its various departments.
Why Infor SyteLine is chosen
Ushio Reinetsu chose Infor SyteLine, also known as Infor CloudSuite Industrial, which is used extensively in the discrete manufacturing industry, as its platform for driving DX.
The solution helps to centralise information, streamlines the company's manufacturing operations, and provides detailed customer support through easy and flexible configurations and connectivity with other systems.
Since go-live in June, the system is being used in ship-repair, customer management, and sales management — the three processes underpinning the after-sales service business — with almost 100 repair jobs being digitised each day.
Read more: An Overview of End-to-End ERP System Infor CloudSuite Industrial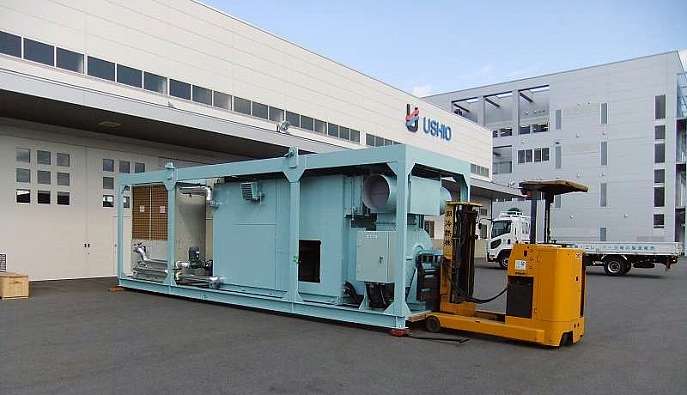 Reducing the number of human-dependent processes and improving efficiency helped the company respond to inquiries faster. It was also able to actively make proposals based on customer information, which led to a dramatic increase in sales of its after-sales service business.
By 2023, Ushio Reinetsu plans to expand the use of Infor SyteLine to include production, purchasing and inventory management, financial accounting, and human resources, and to globally streamline business based on centralised information across all departments.
"After-sales service is one of the pillars of our business that underpins our ability to respond to the needs of our customers to the maximum extent possible, so being agile and responsive to change is particularly important," commented Masahiko Iizumi, Ushio Reinetsu director of DX, HR & GA, manufacturing and repair.
"Using Infor solution, we want to drive digital transformation, starting from the after-sales services business, and enhance the value of our company so we can contribute even more to the Imabari region, Japan and the world."
Video: CIO of Ferrari talks about their ERP implementation
Infor SyteLine (CloudSuite Industrial) is an end-to-end ERP solution that provides comprehensive functionality suitable for any manufacturing mode, from make-to-stock (MTS), make-to-order (MTO) to engineer-to-order (ETO).
The solution offers deep manufacturing functionality, flexibility, and a lower TCO (total cost of ownership). Its SaaS version is delivered on AWS, the world's largest cloud computing infrastructure provider.
Meet today's complex manufacturing demands with this robust ERP solution. Download Infor SyteLine (CloudSuite Industrial) today and check out how its robust features and functions can help your organisation.