Through various ups and downs, Toys-R-Us declared bankruptcy and completely shut down in June of 2018. Back in its glory days, it was the place that sparked joy for many kids, and its success was envied by many retailers.
When a company with a rich history like Toys-R-Us comes to an end, people would always wonder: Why things happened the way they are? How would things turn out if we do things differently? What can we learn from such events?
Read more: Which ingredient spices up the success recipe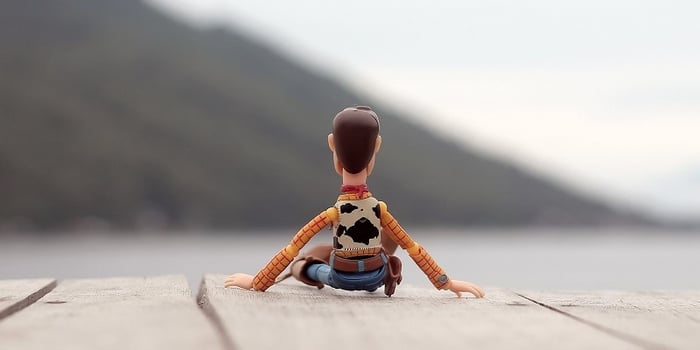 A leadership lesson from Toys-R-Us
One could say that the downfall of Toys-R-Us is foreseeable as they have to compete with giants like Amazon and Walmart. It is debatable that if they had come up with their own lines of toys or paid more attention to customer experience, the results would be drastically different.
One aspect they could have done otherwise: strengthened their talent management strategy and enriched their internal pool talents and leaders. It's easy to point fingers and blame others for the fall of an empire. After a series of externally sourced executives, all of whom wanted to "do things differently", it is clear that part of the failure stemmed from the management itself.
Remember, great leaders can be grown!
Read more: 3 Evolving Aspects of Leadership & Management in the Digital Age
Improving internal talent cultivation
Nurturing your own leaders and strengthening your talent pipeline can be done if your organisation have the following factors in check.
1. Profiling your ideal leaders
A leadership profile describes the best characteristics and the necessary skills a leader needs in order to fulfil their role. The profile not only acts as a checklist during the recruitment or the promotion process but it is also used to evaluate the current leaders, predict and prepare the potential candidates to advance.
The most shocking truth is over 50% of organisations do not know exactly what to look for in a leader. Multiple studies have found that many leaders got promoted due to:
(1) their level of seniority, and
(2) they have the highest performance within their department
If your organisation follows either of the above options, you neglect the most important factors of all: the individual's actual behaviours and capabilities to excel in the leadership role.
On the other hand, hiring externally is both risky and costly as the newly acquired leaders would need some time to adjust to the new environment.
Read more: The Impacts of Behavioural Science On HR (Part 1)
2. Nurture your candidates
Once you have established the ground rules of how the ideal leaders should look like, you will have a clearer picture of where your potential candidates are standing, whether your organisation has what it takes to properly develop them, their level of engagement and their career plan.
The traditional way of succession planning can fail to uncover the correct skill gaps, which in turns, can derail even the most promising candidates. In order to succeed in the management role, one needs to master more general competencies as their scope of work now has expanded beyond their comfort zone.
To compete in today's fast-paced environment and ever-changing customer's demand, succession planning needs to be combined with another process, such as performance management or leadership development, to add more value and strengthen the talent pipeline across the organisation.
Read more: It's Time to Rethink Your Succession Planning Strategies
3. A forward-thinking mindset
Every new executive came in brought along with them tons of change. But such changes are too frequent, and the fact that the top-level management was externally hired dispirited the existing Toys-R-Us employees deeply.
You don't hire someone and wish for the person to remain in the same position for the entirety of their career. Any individual brought into your organisation needs to serve a purpose. Furthermore, they are all given the opportunities and are equipped with right the tools as well as the knowledge to leap forward.
This long-term approach needs to be embedded within the culture. Once you have a forward-thinking culture, your workforce will become more engaged as everyone knows how they are developed and prepared for new roles within the organisation.
A better way to avoid leadership pitfalls, maximise your learning and development strategy as well as retain your HiPos engagement is to understand your employees' needs. TRG Talent may have the solution that you're looking for.
We provide a wide range of psychometric assessments that can help organisations to understand the behavioural tendencies of an individual. The results can be used to put the employee in the most suitable position, equip them with appropriate tools and knowledge to maximise their capabilities.
Interested? Talk to our team and request a demo today!