Did you know that companies exclusively using cloud accounting are acquiring five times more clients? Moreover, they received a remarkable 15 per cent higher Year-on-Year annual revenue growth compared to a 4 per cent increase in firms that do not utilise modern solutions [source].
As the software and technology industry continues to advance, cloud accounting and financial management software have gained widespread acceptance. These solutions offer more than just cost-effectiveness and accessibility; they also provide scalability and numerous other advantages.
As businesses progress and evolve, their accounting needs become more intricate. While hiring additional staff may provide temporary relief, it is not a sustainable solution in the long run. This is precisely why small and medium-sized enterprises (SMEs) require a solution that can grow with them.
That solution can be found in the cloud.
Contents
I. Must-have features in cloud accounting software for SMEs:
4. Real-time Inventory Management
II. Experience the power of true cloud solutions with Infor SunSystems Cloud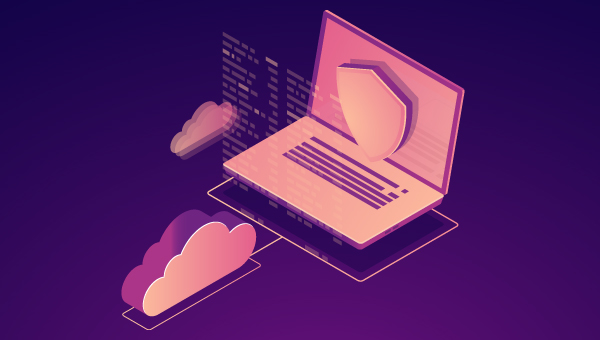 Must-have features in cloud accounting software for SMEs
With cloud software, SMEs can effortlessly access their financial data from any device with an internet connection, regardless of location or time. This level of accessibility offers small business owners a range of advantages, including efficient management of their finances, accurate tracking of accounts receivable and accounts payable, a clear understanding of profitability, and seamless preparation for tax season.
As more and more SMEs look to streamline their financial management processes, cloud accounting is becoming increasingly popular. However, the abundance of options available can make it difficult to determine the most suitable system and the essential features that companies truly need.
Read more: Cloud-Washed vs. Cloud-Native: What Are They & How to Spot Them?
This blog article will guide you through exploring the essential cloud accounting features that SMEs should prioritise.
1. General Ledger
A general ledger is a core component of an accounting system that records and organises a company's financial transactions. It is a central repository that contains a summary of all the financial transactions of a company, organised by account.
The general ledger serves as the basis for preparing a company's financial statements, including the balance sheet, income statement, and cash flow statement. It includes information on all of the company's accounts, such as assets, liabilities, equity, revenue, and expenses.
It plays an essential role in providing decision-makers with a complete picture of a company's financial position and performance, allowing for accurate financial reporting and analysis. It is also used to identify errors and discrepancies in financial records and ensure compliance with accounting standards and regulations.
A solid general ledger will give transactions more dimensions for better reporting and serve as a single platform to manage all accounting needs. It ensures that your account is never out of balance and presents all transactions in the same data set at once.
Read more: What does Unified Ledger Accounting Mean to Accountants?
Regardless of the type of accounting software used, the general ledger is a fundamental component of the accounting system, serving as the central repository for all financial transactions and providing the basis for financial reporting and analysis.
Leveraging cloud-based solutions, however, enables SMEs to report across all transactions in real-time without having to perform a reconciliation, as compared to traditional financial management systems that frequently lock your business into regulations and prevent you from adapting to changing demands.
2. Banking Links
Banking links are integrations between cloud accounting software and a business' bank account(s) that allow the imported bank transactions to automatically sync with the corresponding entries in the company's accounting system to track and process the payments in real-time.
This makes bank reconciliation easier and allows transactions, including deposits, withdrawals, and transfers, to be automatically imported and categorised, allowing users to quickly compare transactions and ensure that their accounting records correctly reflect the activity in their bank accounts.
Read more: 7 Worst Financial Fiascos caused by Excel errors
Other benefits that make banking links a must-have feature in cloud accounting software for SMEs include:
Offering real-time updates that enable users to view the most recent transactions and account balances from within their accounting software.

Automating the data entry process, improving the accuracy of financial records, and reducing costly mistakes that typically arise from data entry processes.

Enabling management to make more informed decisions and focus on more strategic tasks, such as analysing financial data and making data-driven decisions.
3. Reports and Analysis
Today's users expect simple and flexible reporting capabilities and personalised dashboards accessible at all times, from anywhere, and on multiple devices. This is achievable with cloud accounting software.
Every business has unique reporting requirements. Cloud accounting software offers flexible reporting and analysis capabilities, allowing SMEs to customise their reports based on their specific needs or utilise pre-built templates readily available and compliant with both the company's and industry's reporting standards.
This means businesses can create tailored reports that meet industry and other unique requirements. These reports are also generated using real-time data, providing decision-makers with an updated snapshot of the company's financials, expenses, cash flow, and more.
The timely insights gained from the flexible reporting and analysis capabilities once again enable businesses to make impactful decisions about their operations, finances, and growth strategies while at the same time quickly identifying areas for improvement and adjusting their plans.
Additionally, SMEs are subject to various regulatory requirements, and cloud accounting software with flexible reporting and analysis capabilities can help businesses stay compliant. For example, businesses can generate reports that comply with tax regulations, financial reporting standards, and other legal requirements.
All in all, the reporting and analysing capabilities are essential to helping SMEs streamline their financial reporting processes, automate reporting, and ensure accuracy, efficiency, and compliance, thus making these a hard-to-ignore function and a must-have for every accounting system.
Read more: How Raymond James Financial Slashed 50% of Its Reporting Time
4. Real-time Inventory Management
The inventory management capability will be extremely helpful to SMEs that deal with goods in a variety of ways. The module ensures firms always have an updated overview of their inventory, allowing them to decide wisely on purchases, sales, and production.
Integration with vendors and suppliers is also supported, enabling effective order administration and open communication. Additionally, organisations can enhance their inventory game further by integrating the cloud accounting platform with barcoding and scanning tools to manage and update inventory data effortlessly.
This plays an important role in increasing the accuracy of the inventory. The real-time information on stock level helps SMEs avoid embarrassing moments of stock shortages, ensuring that inventory costs are appropriately recorded in the accounting books and minimising overstocking as well as excess costs.
Combining this module with an effective inventory management plan can enable to SMEs better streamline operations, enhance customer satisfaction levels, build customer loyalty, maximise the company's buying power, and save costs.
Read more: The Popularisation of AI-Powered Applications: Should You Be Afraid of ChatGPT?
Experience the power of true cloud solutions with Infor SunSystems Cloud
Infor SunSystems Cloud is an innovative financial management solution designed to empower businesses with a wide range of tools for managing complex financial activities. With its user-friendly interface and adaptable features, it is the perfect solution for global enterprises and rapidly expanding companies looking to streamline their accounting processes and enhance overall financial management capabilities.
SunSystems delivers all aspects of accounting management, including the nominal ledger, payables and receivable ledgers, cashbook, multi-currency, and multi-dimensional analysis, from one single source.
With SunSystems' inherent flexibility, organisations have the ability to adapt to changing accounting and reporting requirements. This empowers businesses to gain a detailed understanding of their performance by breaking transactions down to their smallest details. Whether the needs of the business shift or processes are being revised, new data can be captured as needed, allowing for immediate analysis.
By implementing these features, businesses can optimise their efficiency and productivity while effectively handling their financial records. With these advantages, companies can focus on growing their businesses without the burden of managing the infrastructure that supports them. This will enhance the business's visibility and drive revenue growth.
Read more: Ready to Rebound: Accor Poised for Recovery with Infor SunSystems
There are several different accounting systems available for small firms, depending on their capabilities, features, and price ranges. Finding a system that works for the business can offer you more control over the big picture of your financial resources.
Curious to explore the capabilities of Infor SunSystems Cloud further? Dive into our comprehensive SunSystems Cloud datasheets to uncover all the essential details about the cutting-edge financial management solution, including its core features and modules that form the backbone of this innovative software.
Expand your knowledge and grasp a deeper understanding of how this solution can revolutionise your financial management processes.