E-commerce businesses have experienced tremendous growth during COVID-19, which is expected as non-essential brick-and-mortar retailers have had to go into shutdown.
According to a GlobalWebIndex's study, essential items like groceries and household products are also increasingly purchased online indicating a significant shift in buyer's behaviour, which may have a long-term effect even when the pandemic is over.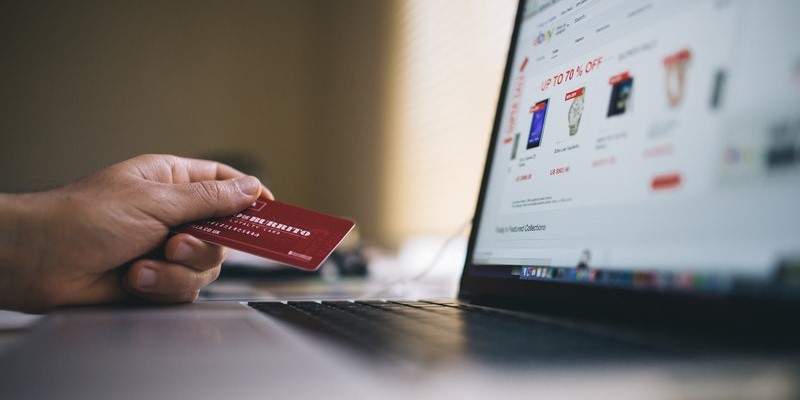 E-commerce today is no longer the playground dominated by tech companies. Traditional retailers know they need to expand their footprints virtually or risk going bankrupt.
A successful e-commerce business needs to have the right software in place to ensure flexibility and profitability. One core solution e-commerce businesses need to consider investing in is accounting software.
Infographic: How customers embrace omnichannel
Why investing in an accounting solution for e-commerce?
Conducting the daily accounting tasks on a simple spreadsheet file might be adequate when businesses first started. However, spreadsheets are error-prone and create a system of fragmented data, which makes it impossible for managers to make impactful decisions.
It is utterly critical to get accurate numbers. Nothing is more detrimental than poor accounting, as it can lead to business failures.
With the way e-commerce and modern consumer behaviours evolve today, managers and business owners need to have a deep understanding of inventory and COGS and keep foreign transactions expenses low. Moreover, businesses also must comply with the latest sales tax.
All of these issues can only be alleviated using a suitable accounting solution catered specifically for the e-commerce sector.
Read more: 5 compelling reasons why you need cloud accounting software today
Must-haves of accounting software for e-commerce
When selecting an accounting solution for your e-commerce business, it is advisable to look for ones that have the following functions and features.
1. Sales tax compliance
The flexibility to sell any product to anyone, across the country or internationally, comes with one of the greatest challenges e-commerce businesses have to face. The odds are also not in your favour, even if you are operating entirely online, you still have to comply with the local sales tax. Tax laws and regulations are complicated.
Many accounting solutions include a sales tax module. However, the module only calculates based on data and number that you input.
Therefore, if you decide to invest in a solution, prioritise ones that can automate the process of sales tax and comply with local regulations will save you many hours and headaches.
2. Order fulfilment
Consumers expect to receive their orders in the shortest time possible. The promises of same-day shipping (or two-hours shipping) have put strains on e-commerce businesses trying to optimise order fulfilment to keep customers satisfied.
A robust order fulfilment function can help you to streamline sales, purchasing, and inventory management.
The function also needs to enable you to update your ledger and inventory levels in real-time, allow you to gain full visibility of the entire journey of your products from the warehouse to distribution centres, and finally to the consumers.
What could potentially pose an obstacle for optimising order fulfilment are the multiple sales channels. Data from these sales channels need to flow back freely to the inventory management function to provide you with a complete view of all inventory levels and to prevent your business from going out of stock.
3. Detailed reports
Reports are where you gain insights into the performance of specific products and identify areas that help you to earn more profits. Manually collecting data from different systems to create a sales report can consume all of your valuable time.
Accounting software that includes a reporting tool that enables you to generate various on-demand reports can save you time and help you to drive your business in the right direction. More important, reports should display critical performance metrics, such as:
the number of orders

total revenue

average order value

order conversion rate

number of purchased products

number of abandoned carts
Having a detailed, accurate, and visualised data on hand enables you to refine your product offers for the right customers at the right time.
Read more: Automating reporting in the Financial Services sector – A case study
4. Third-party integrations
At the very least, the accounting solution should integrate well with your current e-commerce platform(s). Depending on your specific needs, the accounting solution might need to integrate with other tools and apps to automate your daily tasks and to keep all data flows smoothly from one system to another.
Many software providers offer integrations with common third-party tools used by e-commerce businesses, such as Google Analytics, social media platforms, CRM, etc.
These integrations automatically update your inventory levels, taxes, payments, reporting and more.
Leverage the power of cloud accounting software
Cloud-based accounting software provides you with all the necessary functions to conduct your daily accounting tasks with a twist - the system is accessible via any common browsers of your choice. Cloud accounting software allows you to access your data anytime, anywhere, from any device.
A notable example is the Infor SunSystems version 6.4, a comprehensive cloud-based financial management solution that focuses on providing clients with intuitive user experience, collaboration, automated workflows, and easy access to supporting documents. All to serve the purpose of increasing user productivity.
Moreover, cloud-based solutions automatically update their systems regularly. All the updates happen behind the scenes so you won't have to worry about them.
Integrations with third-party solutions are also easier with cloud systems compared to on-premise. You have in your hands the power to sync with the best-in-class third-party apps anytime you want.
Continuing with our Infor SunSystems 6.4 example above, the solution can integrate seamlessly with other Infor applications or third-party software, for instances, a cloud-based CRM. Furthermore, SunSystems 6.4 comes with Coleman AI, a built-in virtual assistant that allows users to automate tasks and run things in the background.
There are more to Infor SunSystems for you to explore, such as its security measures, built-in BI tool, international capabilities that allow you to respond quickly to changing environments.
For a more up-close experience, talk to our team of consultants today and request an Infor SunSystems demo by clicking the button below.