ERP systems continue to evolve in order to adapt to the rapidly changing business environments. The rapid pace of change will only accelerate the adoption of newer, more advanced ERP systems.
So what are the future trends in ERP systems? The three key technology themes that are driving the advancements in ERP software are cloud-based ERP, consumer-grade UI/UX (user interface/user experience) and vertical-specific ERP software.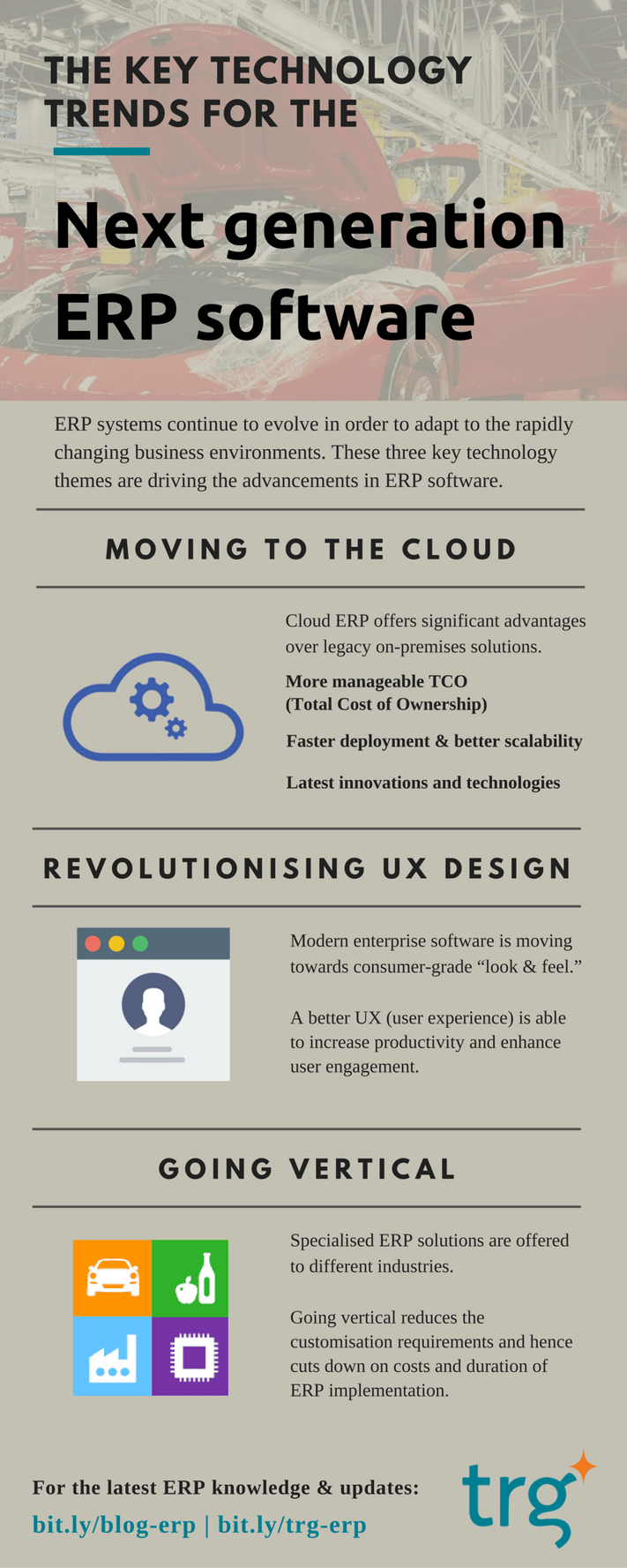 Next generation ERP
software

vs. legacy ERP software

It is crucial that your business does not become stuck with obsolete ERP software. The symptoms are not hard to recognise. There is no clear road map from the vendor. Compatibility with other systems becomes a constant headache. Upgrades and enhancements are more cosmetic than functional. Sometimes referred to as legacy systems, these ERP products may have flashy new interfaces but are built upon decade-old underlying technologies that are unable to address today's business challenges.

A study indicated that 75% and 55% of ERP projects suffered from duration overrun and cost overrun, respectively. These three key technological advancements will definitely boost the success rate of ERP projects.

To recap, the more manageable cost structure of cloud ERP reduces the risk of cost overrun. A more user-friendly UX design allows for smoother user adoption, while going vertical drastically reduces the customisation requirements and hence cuts down on costs and duration of ERP implementation.
* To find out more about these technology trends, please download the full white paper below.