Coaching is a powerful tool to empower employees. However, it is often underutilised. When implemented effectively, coaching can make an impact on an individual's life and career. Leaders that apply coaching techniques can unlock individuals' potential and maximise their capabilities, thus, creating a more productive, engaged, and satisfied workforce.
Fortunately, there are an endless array of business coaches to suit the unique needs of entrepreneurs, business owners, and individuals.
If you are wondering how business coaches can benefit your teams and business, or you are unsure about how to engage with the teams during this unprecedented time, then read on. We hope today's article can help you find your path.
Read more: In a world of volatility, invest in employee engagement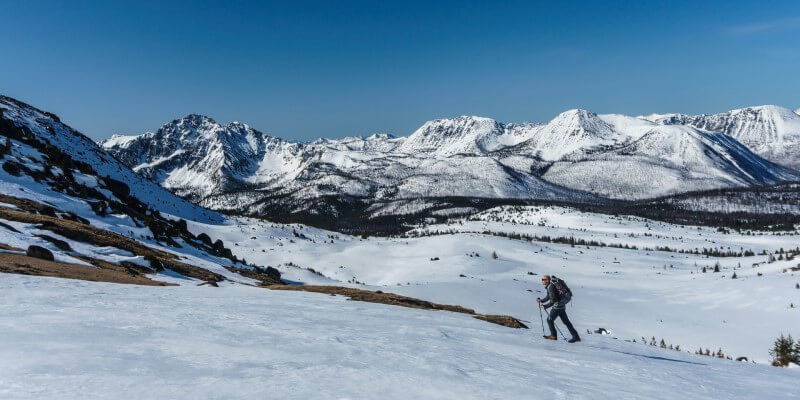 What can you expect from coaching?
Coaching sessions are highly confidential as it is when you discuss your issues with your coach. Your coach might need some time to fully grasp your situation, listen to your concerns, clarify your requirements, ask questions and guide you to answers and valuable insights.
The coach may ask a series of challenging, even thought-provoking, questions to help you explore yourself while leaving space for you to ponder, not jumping right to conclusions. They will show you tough love and keep you accountable for your goals so you can fight back resistance and change whatever it is you want to change. Fierce and hard truths are inevitable in coaching to help stretch, and eventually, strengthen you.
Read more: 7 traits of high-performance leadership in turbulent times
Coaching can be an emotional ride. Thus, you need to bring your full self to the table and be vocal about your goals. What's more important is how much you are willing to change. You must take responsibility for the "homework" outside of the coaching sessions to enable those transformations to happen. Only when you have all these elements will coaching become effective.
Traits of an effective business coach
Coaching is a billion-dollar industry. It was estimated that, in 2019, there were more than 5.8 million coaches worldwide and 42% of them operate in the US [source]. Impressive numbers, isn't it? How do you select the coach that is right for you?
To maximise your return on investment and achieve breakthrough results, look for coaches that possess the following traits.
Experience
You would not teach others about the subject that is alien to you, wouldn't you? The same principle applies to coaching - look for a coach that is experienced in the path that you are about to walk. Coaches are successful because they have "been there, done that."
For instance, if you are a business owner looking to scale your business, your coach must know what it takes to achieve that objective. They understand the financial burdens, the emotional and psychological challenges, and demands from stakeholders and employees. These insights come from practical contact and observation of facts and events.
Thus, many entrepreneurs would be very picky when it comes to business coaches and only seek professionals that have 20+ years of experience.
Read more: What you need to know about collaborative leadership
Strategy
Coaches also possess unique recipes to success - strategies and tools to push you towards your desired position. Effective coaches hold you accountable for your actions and plan by utilising their proven methods, tools, or models to help you identify clear goals, then help you stick to those goals and closely monitor them.
What's more, coaches hold their grounds. They know what they believe in, and this characteristic acts as a reality check for clients. Not being afraid to let go is another characteristic of them, as they will not let unjust advice tarnish their credentials just to get a five-second of relief from clients.
Improvement
Coaches have their own coaches too, no doubt. They are proactive individuals that continuously seek improvements and committed to lifelong learning. They have their own "gang" and connection with leaders who can help them move forward personally and professionally.
All to ensure they can bring their best self to assist, develop and transform you.
Communication
Effective coaching is similar to effective leadership; both require excellent communication skills. Additionally, coaches are also active listeners as they diligently walk you through every session with immense care, thought, and respect.
They make sure to get their points across by clearly communicating every line on your checklist, summarising every concern and challenge that has been discussed, and setting expectations for the next meeting. These details are an integral part of their coaching journey with you.
Read more: Communication problems in the digital workplace
World's best business coaches unveiled
World #1 Executive Coach - Dr Marshall Goldsmith
Dr Marshall Goldsmith is a world-renown educator, a leading expert in leadership coaching, and an author of 39 books including the New York Times and Wall Street Journal bestseller "Triggers: Creating Behavior That Lasts - Becoming the Person You Want to Be."
Dr Goldsmith was also known as the pioneer in the use of 360-degree feedback. He has coached over 150 CEOs and their management teams to successfully address change in the workplace.
World #1 CEO Coach - Mark C. Thompson
Based at Stanford University in Silicon Valley, Mark Thompson is a New York Times bestselling author of "Now... Build a Great Business", "Success Built to Last" and "Admired". Mark was voted World's #1 Executive Coach by the American Management Association due to his contributions to coach companies drive growth, innovation and transformational change.
Mark's impressive profile includes coaching for Schwab operating executives and global corporations and star-ups like Lyft, Pinterest, Virgin, Intel, Google, Amazon among many others.
World #1 Strategic Innovation Coach - Dr Peter Chee
Dr Peter Chee is the President and CEO of ITD World, a leading multinational corporation for Human Resource Development, and co-author of "5 Levels of Mastery" (with Dr Marshall Goldsmith) and "Coaching for Breakthrough Success" (with Jack Canfield).
Dr Chee was the inventor of The Coaching Principles (TCP), the Situational Coaching Model (SCM), and Achievers Coaching (ACT). Today, he is the Chief Coach and developer of the Certified Coaching and Mentoring Professional (CCMP) program, which is fully recognised and approved by the International Coaching Federation.
World #1 Coaching Guru - John Mattone
John Mattone is widely known for his unique coaching approach, which he calls "The 4 As". His approach can ignite and strengthen a leader's inner-self and talents, thus enabling them to realise the four "game-changing" outcomes that they can leverage in their business and life: Altruism, Affiliation, Achievement, and Abundance.
Since 2017, John has personally mentored over 450 global executive coaches from 52 countries. John is also the author of "Talent Leadership and Intelligent Leadership: What You Need to Know to Unlock Your Full Potential." Interesting fact: he was the coach to Apple founder Steve Jobs.
World #1 Professional Body: ICF Global President 2019-2020 - Dr Marcia Reynolds
Dr Marcia Reynolds is a behavioural scientist, the president of Covisioning LLC, and the master of teaching others how to engage in powerful conversations that connect, influence, and activate change.
Dr Reynolds has extensive experience with coaching for many leaders in the healthcare industry over the past 25 years.
Excerpts from Marcia's books "Outsmart Your Brain", "Wander Woman", "The Discomfort Zone: How Leaders Turn Difficult Conversations into Breakthroughs" and her latest international bestseller, "Coach the Person, Not the Problem", have appeared in business, coaching, and psychological publications worldwide.
Did you recognise what these coaches have in common? You guessed it!
They are experienced in founding successful businesses, networks, and communities.

They are outstanding communicators with their recognised writing, speaking, and communication skills.

They are backed by real-world testimonials.

They have solid frameworks that yield credible results.
All five coaches frequently speak at various ITD World's coaching programs, seminars and workshops. It just happens that one of their top favourite coaching and mentoring programs, Certified Coaching and Mentoring Professional (CCMP), is just around the corner.
For more details on the program, prerequisites, investment values and more, please click the button below.