Nowadays, travellers are also becoming more tech-savvy. Hence, self-service technology namely mobile apps, check-in kiosks and lobby touchscreen become the important tools that bring opportunities to increase sales and bookings for hotels.
According to Taylor Short, who researches hotel management systems for Software Advice, the hospitality industry is figuring out that meeting a tech-savvy travellers' expectations for connectivity and independence not only increase customer satisfaction, but also open up new revenue channels that didn't exist before. In this article, we will walk you through how these self-service technology can help boost hotel revenue and increase customer satisfaction.
Read more: Travellers' expectations are changing and here's how hotels can keep pace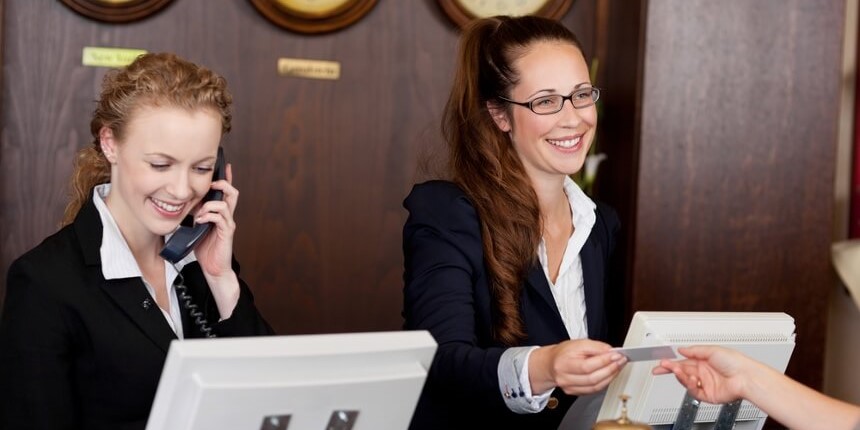 Self-service technology that can help boost hotel reveenue and customer satisfaction
Check-in kiosks
Taylor Short shared that offering an incoming guest the ability to check-in on their own through a kiosk in the lobby can keep the customers happy. Travellers can do their self-check in at these kiosks, redeem special offers if they want to upgrade rooms or add hot deal packages like bed and breakfast stays or romantic packages during check-in. In turn, hotels can improve their opportunity to upsell rooms, cross-sell hotel amenities or promote partner businesses with exclusives that drive more revenue.
Mobile apps
Most travellers are using their mobile devices such as smart phones and tablets, both for personal and business issues like checking mails, posting to social media or playing games. Hence, there comes the mobile apps reign.
"Mobile apps offer a brand new level of communication with guests, no matter where they are. Some hotels use this feature to strategically reach out to guests, say when the bar or restaurant is experiencing a slow period to offer a free drink in hopes they will stay and buy more, or offering an exclusive room upgrade to guests who just hopped off a plane." – said Taylor Short.
Thus, hotels can use these applications to increase customers' convenience. For example, the app can be customised to enable finger-tip access to room and guest services, special offers, local recommendations and even flight status information. Moreover, mobile apps enable mobile ordering capability. As such, guests can use the app to order in-room dining, schedule yoga or spa packages.
Read more: Hotels in a cloud-first, mobile-first world
Lobby touch screens
Unlike check-in kiosks and mobile apps, which allow quick check-in capability and give guests access to a knowledgebase that help them during their stays, lobby touch screen is the primary asset for hotels to promote amenities and attractions that drive more direct revenue.
Similar to the mentioned self-service technology, hotels can also leverage these screens for more service offerings such as upsell rooms, cross-sell hotel amenities, recommendations for local businesses or even special hotel events or happy hours deals. Not to mention, they can be used for selling advertising space that will bring more dollars to the business.
In short, hotels can drive more revenue by using these self-service technology as a primary tactic to increase customers' satisfaction. As such, with these technology in place, hotel can now streamline check-in processes and provide easier access to all offers and amenities that guests want. Thus, by implementing these self-service technology, hotels can boost revenue while increasing guest satisfaction.