In the previous posts of this "Managing your business in a volatile climate" blog series, we discussed about a renewed focus on risk management, business forecasting and new technologies that businesses can leverage to stay competitive in a volatile market. In this articles, the last post of this series, we will discuss about improvement of businesses responsiveness to volatility by capitalising on core processes and technology investment.
It is important that fine-tuned processes can encourage business agility, and help businesses to take advantage of fewer options and opportunities as they arise. But, the question is: "What are the processes that can make a difference". To some extent, the answer is varied from industry to industry; but, there are a common set of processes shared by all industries that can confer significant economic, operational, and strategic advantage.
Working capital management
Being able to manage working capital effectively can help businesses improve margins and provide enough funding to meet the challenges of volatility head-on. The research "Source to Pay (S2P), done by FSN in October 2010, reports that "unapproved spending on unauthorised suppliers typically accounts for around 38% of all transactions in a business that does not have its purchasing under effective control" which leads to a scarification of approximately 11% in negotiation discounts if placing these orders with approved suppliers. Hence, businesses need to leverage applications that can provide 24/7 access to tools like online-catalogues, custom pricing, and paperless supplier orders and dramatically improve their procure-to-pay (P2P) efficiently. Likewise, suppliers can capitalise on the same system to control their supply chain, improve service, and reduce paper flow and bottlenecks.
Profitability management
Businesses can turn the mere management of profit margins into a powerful strategic tool by coupling traditional activity based costing (ABC) with transaction-based profitability. Put it in another way, for example, profitability management give businesses exceptional strategic capability by allowing profitability to be traced over the lifetime of a customer, to position a new product and service offerings, and to modify customer price plans in response to customer attributes and market volatility. As a result, businesses can redefine their relationships with customers, identify the unprofitable accounts and high maintenance relationships to discourage or put more focus on a specific groups of customers who bring higher profit to the businesses.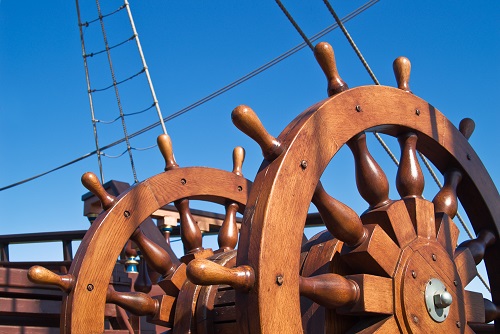 Performance management
Finely tuned performance management can bring greater business agility and competitiveness. As such, the ability to get away from cumbersome spreadsheet-bound activities help businesses deliver report results to both internal and external stakeholders more rapidly and in accelerated timescale. Businesses can also be provided superior insights as well as a high level of confidence in management reports, disclosure and findings, which allow them to tap into variety of sources of capital and make acquisition on more favourable terms than their competitors.
Business Intelligence (BI)
Business Intelligence combines a set of theories, methodologies, architectures, and technologies that transform raw data into meaningful and useful information and critically help accelerate business decision making process. To stay competitive, businesses need a unified analytical platforms of performance management and business intelligence applications where both systems can share structural information such as account codes, organisational hierarchy, and cost centre. Only having that, businesses can move towards a more powerful and responsive analytical capability.
Moreover, workflow and other collaborative tools can help businesses link users in different functional areas to overarching business process, which allows seamless transmission of information between them and increase visibility of process across an entire business. As a result, businesses can improve their responsiveness to market changes.
Dashboard and scorecard are the two important components of BI. They provide a valuable way to distil vast quantities of information into meaning full KPIs, measurements, and charts, which form an essential component of an analytical platform. This platform help drive attention of decision makers to areas that need attention as well as actionable information, which they can use to make smarter decisions.
In conclusion
Market volatility, taking it positively, can provide unique opportunities for growth and owning market share. The key to riding out volatility is to not only balance risk but confidently take it on. In additional, recent changes in technologies can help improve business performance, make better forecast and decisions. Henceforth, to thrive in a volatile economy, businesses should be willing to do what it takes in difficult circumstances while optimising available technology to turn market uncertainty into competitive advantage.
Read the whitepaper "Managing your business in a volatile climate: A CFO's guide to turning market uncertainty into competitive advantage" for a full and detailed discussion of:
How to manage your business in a volatile climate
What new technologies can bring to maintain competitive advantages
How to staying competitive by optimising existing processes and technology investment