The TRG Talk – Project Management August centralised on the topic "An introduction to Project Risk Management". Hosted by TRG International and IPMA, and lead by none other than the reputable speaker - Mr. Brian O'Reilly (Deputy Director of Industrial Relations and Technology Transfer Centre, VGU), the participants stated in their after event review that the talk was very informative with many great tips in managing management-level risks and project-level risks.
Read more: [Infographic] - Top 5 risks for CFOs in 2017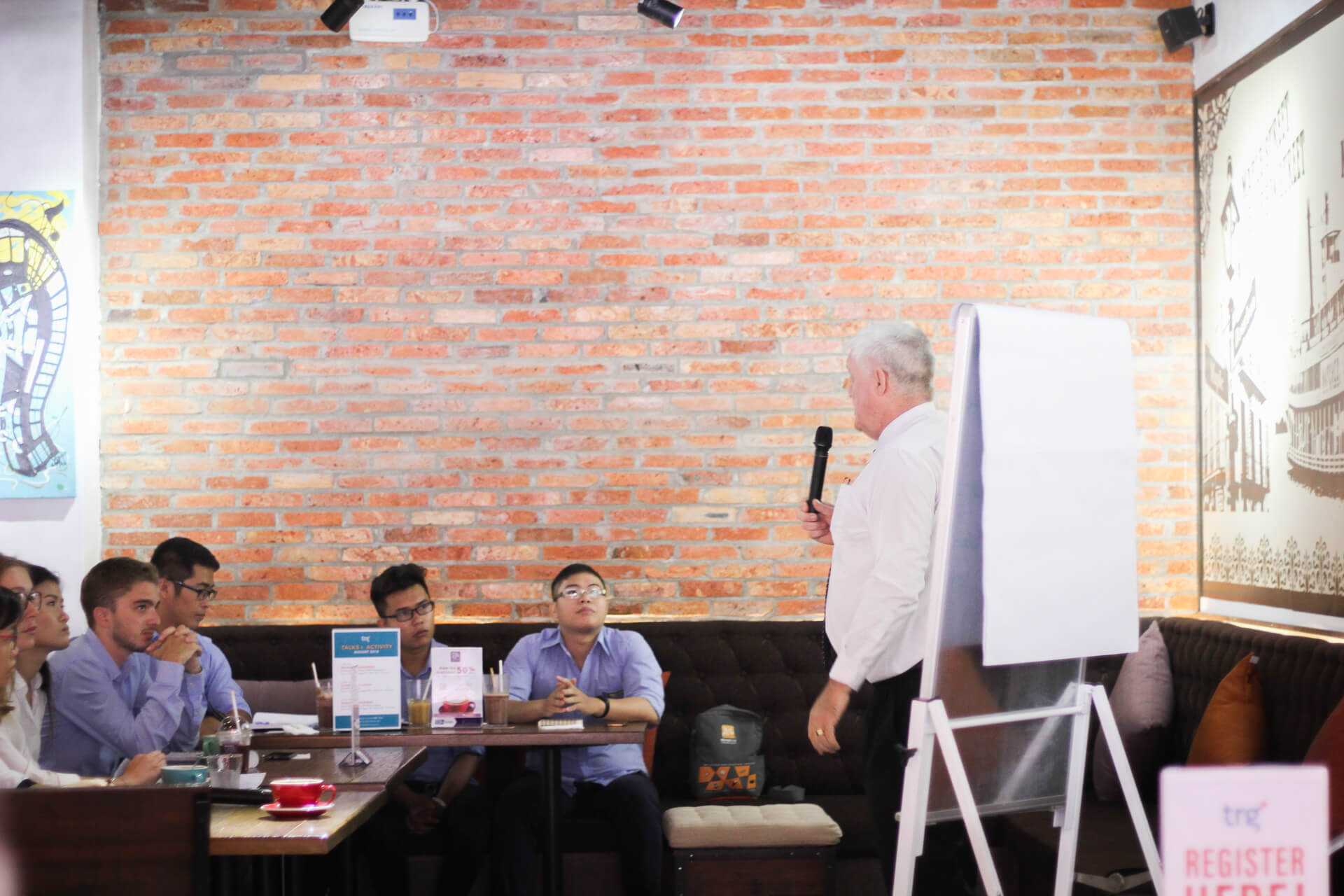 According to Brian, project risk is "an uncertain event or condition that, if occurs, has both the positive and the negative effect on one or more project objectives, such as scope, schedule, cost, or quality."
Read more: How to Run a Risk-free Business
All Project Risk Management Processes have the same basic steps, including:
Risk Identification

Risk Analysis

Risk Responses

Risk Controlling
Together, these 4 risk management steps combine to deliver a simple and effective risk management process.
1. Risk Identification:
This is when you and your team member recognise and describe risks that might affect your project.
Read more: The pitfalls of Vietnam's enterprise risk management framework
2. Risk analysis:
When risks are identified, you need to analyse the threat by understanding the nature of the risk and how it will affect your project goals and objectives.
Probability Chart is one of the risk analysing tools that allows you to rate the potential risk in 2 dimensions: Probability and Impact. You use these two measures to plot the risk on the chart.
This gives you a clearer view of the priority that you need to undertake as well as to help you allocate the needed resources to manage that particular risk.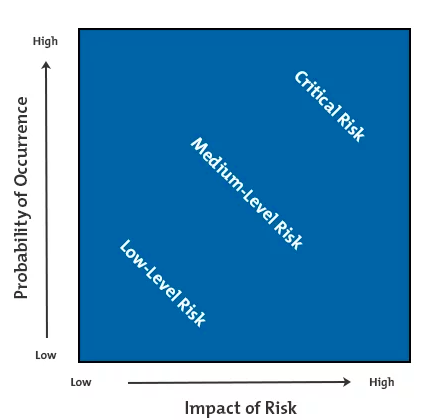 The axes of the chart represent these characteristics:
Low impact/low probability – Risks in the bottom left corner are low level, and you can ignore them.

Low impact/high probability – Risks in the top left corner are of moderate importance – you can live with them and move on. However, you should try to reduce the likelihood that they'll re-appear.

High impact/low probability – Risks in the bottom right corner are of high importance if they do occur but it's very unlikely for them to happen. Do try your best to reduce their impact if they do occur using your contingency plans.

High impact/high probability – Risks towards the top right corner are of critical importance. These are the top priorities that you must take immediate action.
Read more:
10 golden rules of project risk management
3. Risk Responses:
There is no one correct way to generate a risk response, but there are several principles which can be used as a guide, including:
Cost effective relative to the significance of the risk

Scaled to the magnitude of the risk

Agreed upon by the applicable project stakeholders

Achievable and realistic
4. Risk Controlling
Once the risks have been identified and assessed, they must be addressed and controlled. Risk control is a process, policy, practice, tool or structure that is used to manage risk on a day-to-day basis. Controls are typically used to reduce risk, ensuring your project is in compliance with the local regulations, standards and the industry best practices.
Read more: Best practices in corporate risk management for Vietnamese companies
About TRG Talk
TRG Talk is a series of events co-organised by TRG International and PJ's Coffee Vietnam in order to promote the latest trends in the IT industry and the HR world, as well as tips and trick in improving your project management skills.
About TRG Talk - Project Management
TA good Project Manager must be able to identify problems and risks. He/ She also needs to know how to minimise these issues and is able to make the decision needed throughout the entirety of the project. Do you consider yourself a good project manager? Do you have the required skills and power to handle the situation and the people involved in your project?
TRG Talk - Project Management is a monthly meetup that allows project managers to discuss in detail what it takes to become great at what you're doing. The event takes place every first Thursday of the month.
Next event: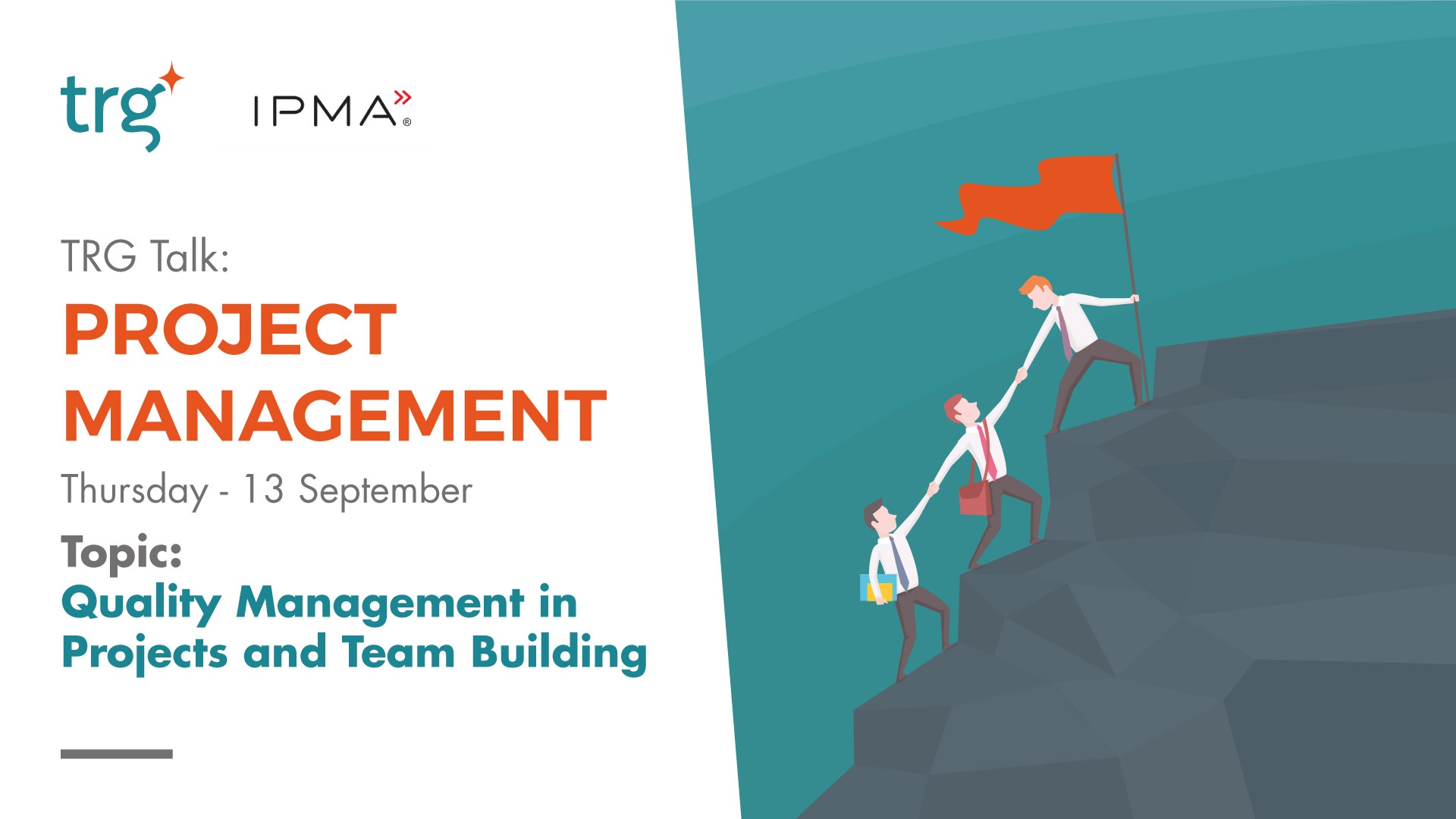 Even if a company isn't concerned about producing world-class products, the quality still needs to be a primary goal. We, the Project Managers, have often deluded ourselves into assuming that all team members and supporters are all doing a good job. But in reality, Project Managers quickly realise that we cannot assume the quality is designed or built into the project. That's the reason why Quality Management must be planned into the project and consistently monitored.
TRG Talk – Project Management this month with the topic "Quality Management in Projects and Team Building" will analyse the nature of quality management in projects - what is it, how it works, its importance and how it can be improved through team building processes.
By registering to reserve your seat today, you also have a chance to receive a complimentary whitepaper, written by our experts: "The State of Leadership & Management in Vietnam 2018".
This event is limited to the first 20 people and FREE entrance, so hurry up and grab your seat!