In their pursuit to meet the ever-rising expectation of travellers, the hospitality industry is increasingly adopting new IT technologies. Some daring brands even venture into the realm of Artificial Intelligence and the Internet of Things to quench the thirst for a "truly unique guest experience." Nevertheless, none of the "next-gen solutions" out there would work without an agile yet robust IT infrastructure. This is where managed IT services come into play.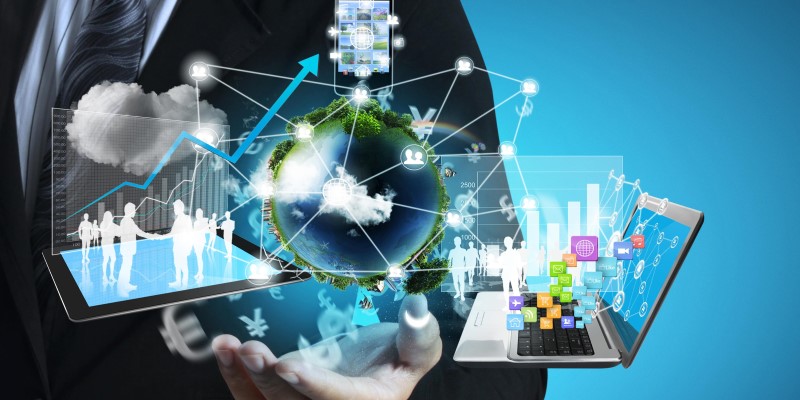 What is a managed IT service?
A managed IT service is where businesses choose to outsource the responsibility of managing their IT services and equipment. The managed service provider (MSP) will then charge a monthly fee for what the companies have used.
The upsides of utilising an MSP are flexibility and cost-effectiveness. This method enables businesses to focus more on their core values instead of concerning about IT management chores.
What does a managed service provider (MSP) do?
The actual work of an MSP may vary business to business, industry to industry, but typically they would perform everything that a normal IT department would do, including but not limited to:
Automating daily tasks

Monitoring and providing maintenance to the current IT infrastructure

Developing strategies to address issues

Performing preventative maintenance to detect and prevent future issues

Implementing a new solution that suits the business needs
Upgrading systems when required

Ensuring data security is properly carried out

Providing timely support in case of crisis

Handling data storage and disaster recovery
A Virtual Chief Information Officer (vCIO) can also be supplied to help hoteliers study, plan, and implement software throughout the business.
Normally, the staff at the MSP office are already experts in their fields. Choosing managed services can, therefore, allow businesses to access a higher quality pool of talent than they can ever be able to.
Read more: How data is protected in Infor CloudSuite with these 5 security layers
Why should you choose an MSP instead of having your own IT team?
Aside from eliminating the need for equipment procurement, staffing, and training, MSPs enable businesses to stay on top of the latest technology and ensure the system is in top-notch conditions.
Leveraging MSP resources can actually allow businesses to gain a competitive advantage. An MSP can help identify any flaw within the current systems, operations, and infrastructure and then recommends the most suitable resolutions.
Furthermore, hotels can quickly get access to specifically tailored solutions and get them deployed. MSPs will do all the hard work of assessing, customising, and implementing the solutions on their behalf.
As they are keeping a close tab on the hotel's systems, they will be able to predict future IT expenses. Thus, hoteliers just need to adjust the budget accordingly.
The rising need for managed IT services
One of the biggest concerns in the hospitality industry is the number of financial transactions handled on a daily basis. With the ever-increasing amount of digital payments, cybersecurity becomes critical now more than ever. All systems have to be closely monitored around the clock. Yet, they also have to be agile enough for a seasonal industry like hospitality. Moreover, hotel managers must ensure their data is frequently backed up, and there is a disaster recovery strategy in place.
Read more: 4 next-generation technologies that drive hotel success in 2019
In addition to the ongoing tasks, hotels also need to prepare for the future, figuring how new cutting-edge technologies like IoT, AI or Cloud PMS can help to them to streamline the workflow, and most importantly, to enhance the guest experience.
But not every business has the budget to invest in an A to Z structure. For them, maintaining the current IT infrastructure is tough enough, planning for future growth is beyond their control.
This is where requesting managed IT services from a service provider can be helpful to lessen your IT burdens.
Read more: 7 steps to take your revenue management to the next level
Factors to consider when choosing an MSP
A good MSP will ensure the business is compliant, safe and secure with up-to-date security patches, firewall, and other security measures. The business will be able to get their hand on the latest IT security software without the need to develop a full-fledged IT team and still be able to compete with other players in the market.
The MSP always stay up-to-date on regulations and industry-specific policies. For example, they are compliant with GDPR and PCI-DSS certified to ensure maximum security for both the company and the guests.
The suitable MSP will listen to the hotelier's full the story, the current situation they're in, their urgent needs, the resources currently on hand. The pricing reflects exactly the services that the MSP is offering. Anything that's not agreed upon, or is not used by the hotels, will be excluded from the price.
Read more: What the hotel room of the future looks like
Businesses and MSPs should also openly discuss the nitty, gritty but critical details, such as how the quality and performance metrics will be met, list of liabilities in case of system shutdowns, the process in which how issues will be resolved as well as a detailed list of services and responsibilities on the MSP side.
And finally, as hospitality is a 24/7/365 industry, a suitable MSP should be able to support the business anytime, anywhere.